Thursday's Random Acts of Kindness Blog!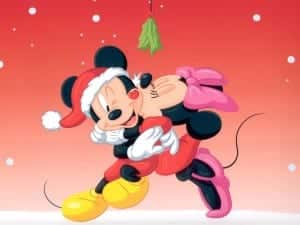 Well, it's the day after Christmas, and all is quiet in our house. The kids are playing with their toys, and we're trying to take it easy today and enjoy a little peace after a busy couple of weeks. It's Thursday though, so that means it's time for our "Random Acts of Kindness" blog! Today's submission comes from TMSM Member Erica F.! Here's Erica's story:
A long story short, in March of 2011 my children's father took his life while on deployment with the US Navy. In February of 2012 I made reservations for March of 2012 to go to Disney for the first time as a family. On one hand I was stoked, but on the other hand I was really disappointed that my vacation was blacked out for military discounts. My daughter had just had surgery on both of her feet in November and was barely out of her walking boots, so I was told that I would have to pay for a wheelchair daily after dropping $5000 for a family of seven to stay for four days at Coronado Springs.
I wrote Disney to express my frustration and disappointment in the situation. I wasn't expecting a response. Not only did I receive a phone call explaining the black out situation, but the woman I spoke with gave me her heartfelt apologies when I explained I was trying to make this an amazing vacation and why. Disney gave me a gift card to cover the cost of a wheelchair. The woman had a Mickey Mouse snack bag sent to our room (the one with the insulated bottom and tons of snacks on top), and sent word ahead to Coronado Springs. They let us use their wheelchair the entire time and refused to take the gift card back.
This was an amazing first vacation for my kids and I (at the time they were 6, 8, 9, 15, 17, and 19), and the generosity of that woman to help me make my "goal/dream" a reality for my kids was amazing. I have never forgotten what she did, and it reminds me that while the business part of Disney is about the bottom dollar, the generosity and love of Walt lives on in his employees.
To this day my family and friends tease me that I am a Disney nut, we just got back from our second vacation in September, and I have another planned in October of 2014 for one of my kids and I, and my graduation vacation planned in December of 2015. But to me Disney is more than the Mickey, more than the fun, or the total experience. For the first time ever I was able to look into my daughters eyes and see that everything made sense (my 8 year old is high functioning Autistic), and that is when it dawned on me. To me Disney is about love, and wishes, hopes, dreams, and goals.
So call me a Disney nut. I love Disney, I do. I love the random acts of kindness that some employees share, and I love watching the children's reactions to what they see. ~Erica
In all the hustle and bustle of the Holiday Season, it's great to take time to hear about those who make a difference in other people's lives. We hear so many great things that Disney Cast Members do for special Guests, and it's nice to recognize their efforts. Thank you Erica for sharing your story with us! If you have a Random Act of Kindness that you'd like to share with TMSM, please let me know, and we could feature you on a future article. Thanks for reading, and Merry Day After Christmas Everyone! ~M
Michele Atwood is the Owner/Editor of The Main Street Mouse and it's subsidiaries and author of the book "Moving to Main Street U.S.A." Michele also contributes Disney news to the Joe Kelley Morning Show on 96.5 WDBO in Orlando. She and her family made the move from Michigan to the Orlando area to pursue their Disney dreams. Michele is a life long Disney fan, and has two sons who have followed suit, each going on their first Disney trip before their first birthday's. Part of the goal Michele has for The Main Street Mouse is not only to keep members informed, but to create somewhat of a Disney Family by relating to others through personal experiences and opinions. Also, Michele is making it a priority to share stories of inspiration and hope to other Disney Fans in an effort to share the Magic and hopefully make a difference in the lives of others.