"It's a Small World" themed merchandise at Disney Parks!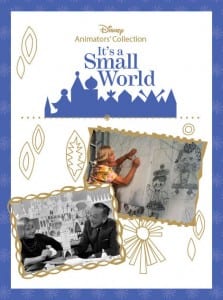 Fans of the historic attraction, "It's a Small World" will be pleased to hear that they can now purchase merchandise themed after the ride!  Previously, dolls that were modeled after the ones inside the attraction were/are available at Disney Store locations across the country.  Now, "It's a Small World" dolls and plush animals can be found at select locations at both Disneyland at Walt Disney World.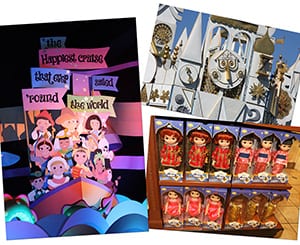 Designs and illustrations by Disney Legend Mary Blair inspired the Disney Store team to create this collection.  The dolls' best feature is that they sing in both English and their native language. There are currently seven dolls offered in this collection including France, Hawai'i, India, Holland, England, Japan and Kenya.  In addition to the dolls, there are four plush animals inspired by the attraction – hippo, panda bear, jaguar and poodle.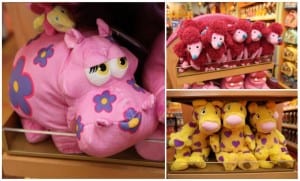 Select locations at Disney Parks are carrying all of the dolls and plush except the Holland doll. At Disneyland Resort, look for this collection in the shop located near "it's a small world" in Disneyland park; Elias & Co. at Disney California Adventure; and World of Disney at Downtown Disney District.
For guests visiting Walt Disney World Resort, you can find the dolls and plush in Emporium and Fantasy Faireinside Magic Kingdom Park; and World of Disney and Once Upon a Toy at Downtown Disney Marketplace.  You can also shop for "It's a Small World" items at The Disney Store online!
*Thank you to the always informative (and super nice) Steven Miller at Disney Parks Blog for the info!