Walt Disney's Disneyland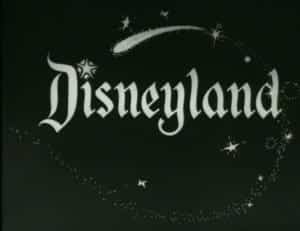 Lately if you watch AMC or A&E television you have more than likely seen the ratings they keep bragging about for "The Walking Dead" and "Duck Dynasty".  The season premiere for both shows set records for cable television this year.  "The Walking Dead" season premiere just a few weeks ago received 16.1 million viewers.  The "Duck Dynasty" season premiere this year got 11.8 million viewers.  Even the "Duck Dynasty" season finale this year brought it over 8 million viewers.  These numbers are very impressive to say the least.  With all the different options on television, to have that many people tune in to watch a single show is amazing.
But there is another series premiere I want to bring your attention to.  On this date in 1954, Walt Disney's very first television series "Walt Disney's Disneyland" premiered on ABC with the episode The Disneyland Story.  The shocking part is that 30.8 million viewers tuned in for that first broadcast.  Now granted there was not as many option on TV to watch in 1954, but to have that many watch Walt's first broadcast shows how much the American culture loved and respected Disney.  The population had just about doubled in the US since the Disney show premiered.  I can only imagine what number it would reach today.
I was able to find the episode on YouTube and wanted to share it with all.  In the episode you will get a quick tour of the Walt Disney Studios and then you are introduced to the newest venture, Disneyland.   The episode is the first real exposure to the plans for Disneyland.  
Co-Owner / Webmaster / Business Relations / PT Writer
As co-owner and co-creator of The Main Street Mouse. Working in a technical support position for 18 years, it was time for a change. As the Webmaster and Project Planner, I spend most of my time researching everything from the latest Disney News, technology advances and of course keeping up on all the Marvel news that comes out. I never considered myself a writer but I've come to like blogging and sharing news with all. I feel blessed everyday that I get to spend my days working with my best friend and love of my life while we continue to grow and expand what started as a hobby all those years ago.