Disney Envy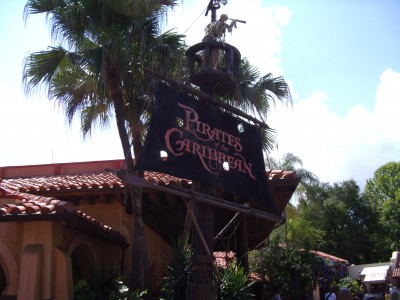 Disney envy.  What does that mean?  For me, it's the feeling of longing to get to my Happy Place, all the while watching everyone else go.  Through the magic of social media, we get to take a peek into other peoples lives, as they share what they're up to on a day to day basis.  If you're in the Disney Community, or have a lot of Mickey loving friends, then you know what you see.  A lot of people going to Disney, or sharing their plans to go to Disney in the near future. Sharing the joy of taking a Magical Vacation is part of the fun, and it's great to see people post pictures of their adventures.  It brings back our own memories too.  So, what's the problem you may ask?  Simple.  I want to go too!!
Back in the day, I used to visit WDW once a year, it was a must. This lasted for quite some time.  I took my kids to Disney from the time they were babies, and they still love to go.  The memories are priceless, and it always leaves me wanting more.  We went to Disney back in 2009, stayed at Old Key West, had Free Dining, of course Hopper Passes, etc.  Fun stuff.  The following year, we fell on hard times, like many Americans, and had to skip a vacation that year.  In 2011, we had a plan to go again, the same time of year, late Summer.  One of our Members on TMSM gave us his DVC Points that were about to expire, and we got to stay at Animal Kingdom Lodge.  What a nice thing to do, we were so grateful.  We stayed at AKL for 4 days, purchased additional days over at Pop Century for another 3 nights.  We got Free Dining again, which saved a ton of money.  I thought that as long as we went during special offers, we could swing it and start going yearly again.  This wasn't the case.  Fast forward to 2012, I had to have a knee reconstruction surgery, and we didn't get a vacation.  We had one booked, but had to cancel.  I was disappointed, but I thought, next year for sure.  Well, it's next year, and we haven't gone yet.
In seeing other people go to Disney, and quite often, it caused me to pause and take a look at my own situation.  I see other people take last minute Disney trips, or watch friends go to WDW more than once in a year, and I wonder what I'm doing wrong.  I know everyone's situation is different, and some people can afford to go more than others.  Money is tight, our economy is bad, but Disney isn't hurting for business.  So, what's the deal?  I wrote a blog a couple weeks ago about priorities, and if money or memories are more important.  The feedback I got was great, and the overall response was that memories are more important.  People felt it was worth it to spend the money and take the family to Disney.  I agree with that.  Like others had said in similar situations, kids grow up so fast, and there may come a time where they don't want to vacation with Mom and Dad.  I dread when that day comes.  Yet, here I sit, no definite Disney plans.
I run a Disney site, I watch Disney news daily, I have friends who work at Disney, friends who attend events, etc.  I get my information from these people, and thank God I do.  Being that I have to stay on top of things, that Disney Envy creeps in… I want to be able to do some first hand reporting myself.   Granted, it takes me 18 hours in a car to get to WDW, so that's a factor, but I really want to go.  So, what do I do?  Move to Florida maybe?  Until then, I really need to practice what I preach and get my family down to WDW more often.  There will always be bills to pay, people to owe, responsibilities to worry about.  Instead of wishing I could be like my Disney friends, and see them all go to Disney, I need to try to push more to fulfill my own Disney dreams.  It can be done, I know this, it's just a matter of how.  Maybe it's just a matter of stop wishing, and start doing.  So if you're like me, and get a little envious of others who are frequent Disney visitors, stop wishing.  Make a plan. Even if you can't get to the House of Mouse soon, make a long term plan, save for it, and go.  Time goes so fast, kids grow up, we get older, and life is so short. No need for Disney Envy, go and live your own adventure, take lots of pictures, and make those magical memories while you can!
Michele Atwood is the Owner/Editor of The Main Street Mouse and it's subsidiaries and author of the book "Moving to Main Street U.S.A." Michele also contributes Disney news to the Joe Kelley Morning Show on 96.5 WDBO in Orlando. She and her family made the move from Michigan to the Orlando area to pursue their Disney dreams. Michele is a life long Disney fan, and has two sons who have followed suit, each going on their first Disney trip before their first birthday's. Part of the goal Michele has for The Main Street Mouse is not only to keep members informed, but to create somewhat of a Disney Family by relating to others through personal experiences and opinions. Also, Michele is making it a priority to share stories of inspiration and hope to other Disney Fans in an effort to share the Magic and hopefully make a difference in the lives of others.