Attention Gamers! The Wii U Tour is at DTD through June 23!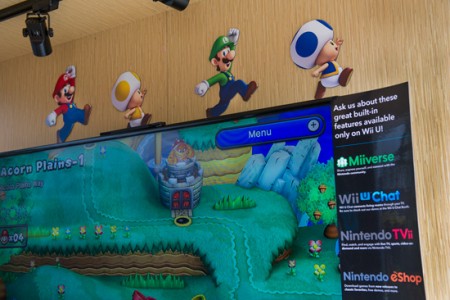 Nintendo is now at the Downtown Marketplace in Downtown Disney showcasing their newest Wii U console and giving guests the chance to test out some of their most popular games.
There are "living rooms" set up outside Once Upon a Toy for people to sit and play the new Wii U games, with a feeling of the comforts of home.  In addition to playing upcoming games, you can get your picture taken with some awesome props from Nintendo's most popular franchises.  If you're a gamer, then this event in DTD is one you won't want to miss!  Game on!