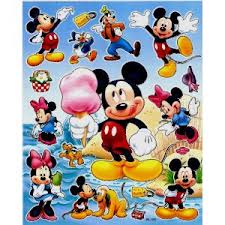 Hello Everyone! Being that there are so many of you, and one of me, I thought it would be easier for me to write a little blog on what's going on at TMSM currently. Granted, I do my best to get back to every one of you, and keep up with the group on facebook, I worry that someone may still have questions, or wonder what the latest is! So, here's the scoop!
The January Newsletter was a huge success! We had more subscriptions than I thought, and the list keeps growing! Our writers for last month, Corey, Kelly, and Michael did an awesome job. We are always looking for writers for The Main Street Beat. If you are interested in possibly writing an article, please email me and we can discuss your options. It's so great seeing your interest in what we do here.

I am constantly working to add new content to TMSM. I have decided to take some of the discussions that our members talk about on Facebook, and use it for site content. Last week, I had asked some questions, and you all gave me great feedback! The Urban Legends thread got a lot of positive comments, and people seemed to like it. So, there will be a Disney Urban Legends tab added shortly, among other things. That's just an example of taking Facebook topics and moving it over here. Facebook gives me a great platform to reach members on, but I also want you to feel comfortable coming to the site, posting on Forums, and participating in anything you'd like to here.
Speaking of new things, our TMSM Trivia Channel has gotten a LOT of activity, which is wonderful to see! Some of the multiple choice answers are supposed to be funny and entertaining, I hope you find it to be that way! We are working on adding new Games to keep everyone happy, and to keep you coming back for more. Member feedback is SO very important to TMSM. We work for YOU, the Disney Fan, and want to do our best to give the Fans what they want. So please, keep sending us your suggestions, we take everything into consideration. Member tips are something else that we have added. If you have a favorite travel tip, please send it in and I will add you to the page. TMSM MP3 player is also new. Now, you can open the window, and listen to Disney music while on your computer. If you would like to see certain songs added, again, we're all ears, let us know!
And finally…. Advertising and Cross Promotion. People want to know if you have to be in the Disney Business to place an ad. Well, no, not necessarily! As long as you have a business or organization that's family friendly, it can be considered. Even businesses that people run from home, like Scentsy, Pampered Chef, Avon, etc…. that's fine too. I have signed on some local businesses in Orlando that we are working with. The economy is rough, and people are struggling to get their names out there. We understand that, and are offering rates that are cheaper than most of our competition out there. Ads and cross promotion are based on a first come, first serve basis. I have to do it that way to be fair to everyone. So, if you want more information on how we can maybe help each other out, just shoot me an email at michele@themainstreetmouse.com and we can talk!
We are running a drawing for January for great TMSM prizes. All you have to do is register, and your are entered. It's important for us to have people know how much we appreciate the support. The number of page hits for TMSM since our re-launch have been outstanding, and humbling as well. Thank you all so VERY much for supporting the site like you do. I, as well as the rest of our little staff, will continue to bring you the very best that we can offer to our fans. Keep me posted on your input and ideas! Thanks!! ~M