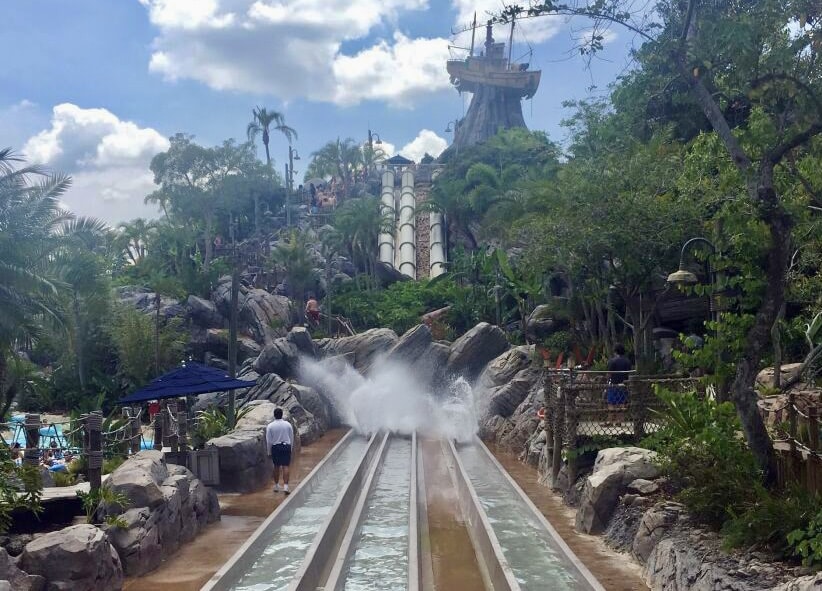 Just when you think you've heard it all, another interesting story pops up.
A couple is now suing Walt Disney World after claiming that a water slide caused a painful "wedgie" and injury. Yes really.

The lawsuit filed in Orange County is focused on Typhoon Lagoon and the 200-foot water slide, Humunga Kowabunga. Similar to Summit Plummet over at Blizzard Beach, that type of slide. The slide does not use rafts, and riders are encouraged to cross their legs and arms while going down the steep slope.
A woman says she went on Humunga Kowabunga in 2019, and when she hit the water at the bottom of the slide, the force caused serious injuries to her private areas. A big wedgie.
She ended up in the hospital for treatment. The lawsuit says if the woman had been warned that there was a risk of a "painful wedgie and injury," she would not have ridden the slide.
The couple accuses Disney of negligence and is suing for more than $50,000.
I believe most people who have ridden these types of slides can relate to a point, but that's part of the water park experience! What do you think of this lawsuit? I'd love to hear your thoughts! -M
Can't-Miss Details in Disney's Typhoon Lagoon for National Water Parks Day