As we shared last week, reports came forward on Thursday alleging Disney was in talks of selling ABC to Nexstar Media Group. Following these reports, conversations were had with more than a half-dozen people inside and around ABC News who spoke to CNN sharing their feelings of dread over the possibility.
"Everyone is freaking the **** out," one ABC News staffer bluntly told a CNN reporter regarding the state of affairs inside the network.
"It's all anyone at work is talking about," added another.

According to CNN, staffers who spoke to CNN acknowledged the possibility of the sale was decent as Bob Iger did make comments only earlier this summer stating the TV assets "may not be core" to the company.
CNN was told Iger is expected to make a visit to ABC News next week in New York City. Of course, with the potential sale of any company, he is probably limited on what he can say about the future of the outlet.
Last week, it was reported that Disney was in talks (quietly) to sell its ABC network to local TV station owner Nexstar Media, as shared by The Post.
Reportedly, The Walt Disney Company wasn't only in talks with Nexstar. A source with knowledge told The Post that the entertainment giant is also talking to other potential buyers and overall, would like to get out of the traditional TV business.
"Everyone is talking to Disney," the source said, noting it is "way too early" for a deal.
"Every investment bank and private equity firm is keeping in contact with Disney."
The source said Disney is likely not in advanced talk, noting that the company would want to "kick the tires" to get the best price before moving forward with Nexstar.
"I'm sure Nexstar will make a huge push for the assets," the source said.
Nexstar has 200 owned or partner stations in 116 markets reaching over two-thirds of the US population, as well as national TV networks such as CW and NewsNation. It has a market value of $5.25 billion.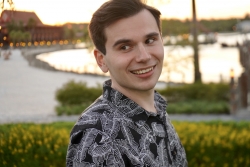 Latest posts by Sean Sposato
(see all)