From the Disney Parks Blog and written by: Disney Parks Blog
The world-renowned, five-star Disneyland Hotel at Disneyland Paris will reopen on Jan. 25, 2024! Every inch of the hotel's interior has undergone a complete reimagination from its luxury rooms and suites to gourmet dining and more. Inspired by Disney royal stories, such as "Snow White and the Seven Dwarfs," "Cinderella," "Sleeping Beauty," "Sword in the Stone," "The Little Mermaid," "Beauty and the Beast," "Aladdin," "The Princess and the Frog," "Tangled," "Frozen," "Moana" and "Raya and the Last Dragon," the tradition of Disney storytelling can be found in every last detail of Disneyland Hotel's décor.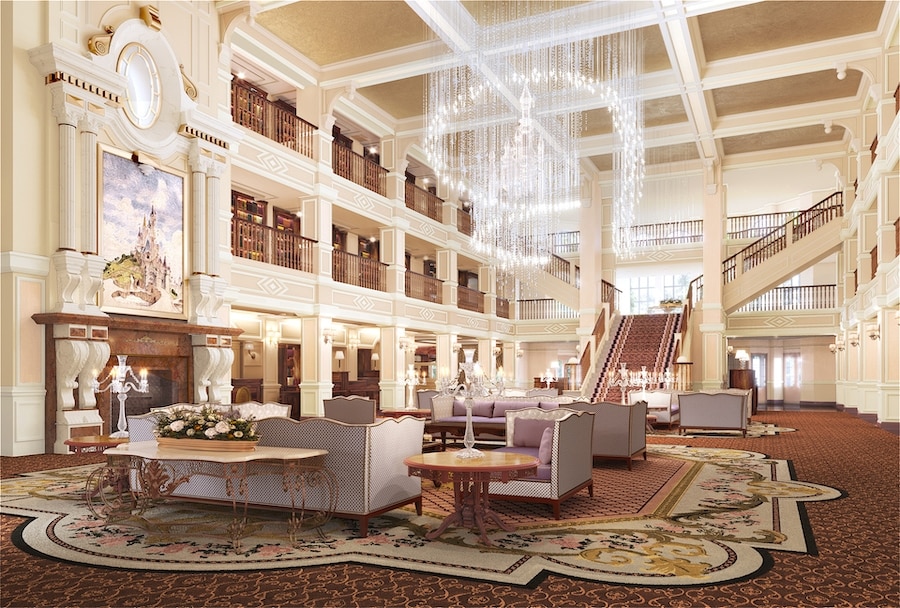 A Grand Entrance Awaits in the Lobby
The royal experience begins the moment you enter the grand lobby of Disneyland Hotel! An architectural masterpiece, inspiration was found in world-famous European castles, blending precious materials with touches of ivory and gold, alongside unique lighting, sounds and scents that evolve according to the time of day. A stunning chandelier made of Bohemian crystal representing the park's iconic Sleeping Beauty Castle takes center stage among the space's beauty. And as you step into your regal adventure, Royal Greeters will be ready to welcome you for your special stay while La Troupe Royale Disney, a joyful duo of comedians, will be on hand to perform surprise sing-alongs and royal tales.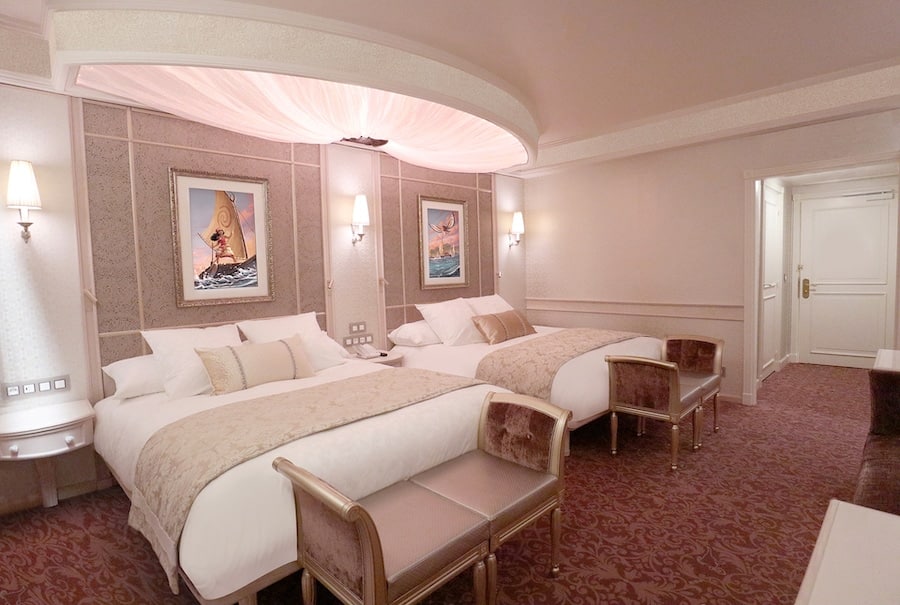 Rooms and Suites Inspired by Royal Disney Classics

All-new elegant interiors infused with the tradition of Disney storytelling and modern comfort await in the rooms and suites of Disneyland Hotel. From the Superior, Deluxe and Castle Club rooms to the Signature Suites, royal stories can be found in the dream-inspiring artwork and subtle décor accents.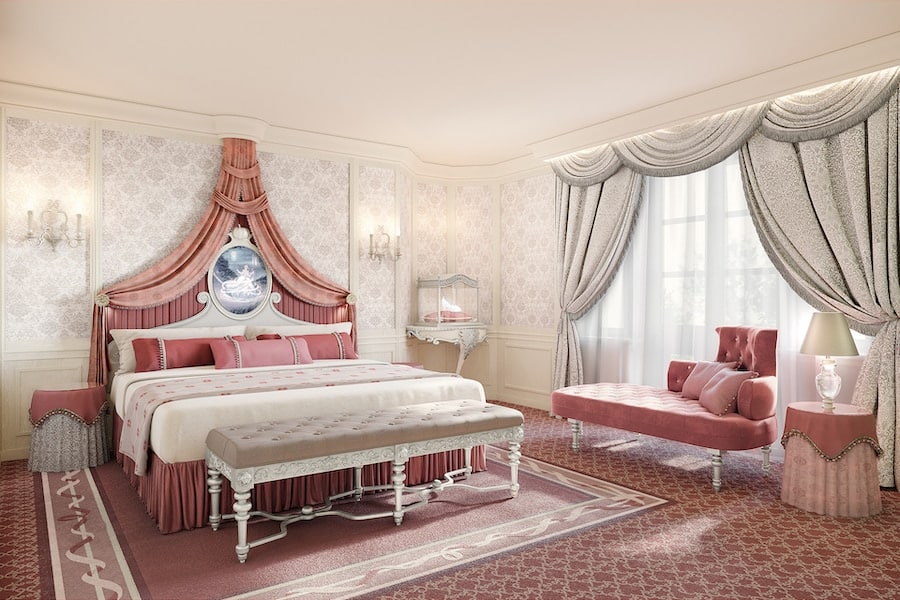 For those looking for not only the most premium but also the most immersive experience, 16 Signature Suites, the Princely and the Royal Suites will feature unique design elements directly inspired by Disney classics such as "Sleeping Beauty," "Cinderella," "Rapunzel," "Beauty and the Beast," and "Frozen." From Aurora's magical color-changing dress to a shining Sundrop flower and even Queen Elsa's Ice castle, you will practically walk into scenes right out of each film.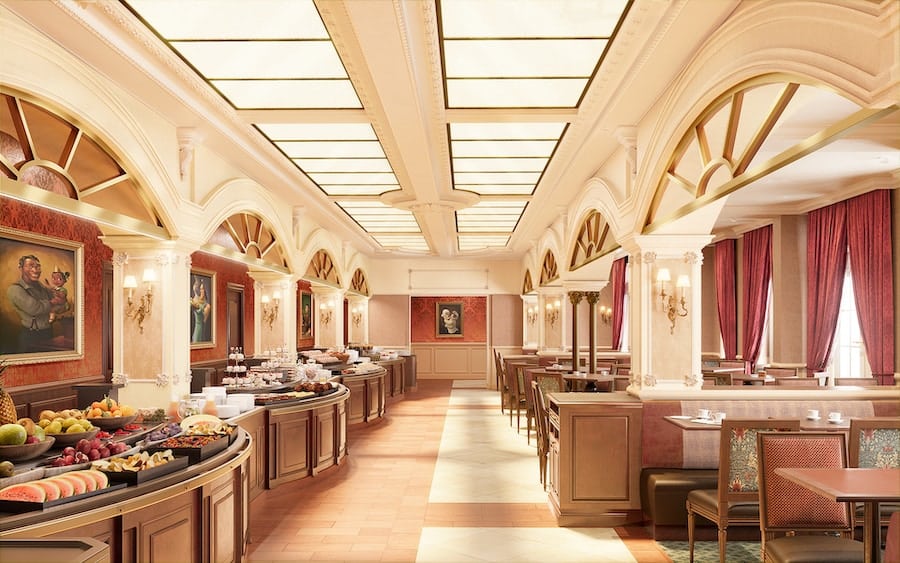 Gourmet Dining at All-New Restaurants, Bar and Lounges
A gourmet dining experience infused with French savoir-faire and the spirit of creativity can be found in the hotel's transformed restaurants, bar and lounges. At the Royal Banquet, you are invited to attend a royal feast amidst a gallery of paintings featuring Disney Animation's royal families, such as King Triton and his seven daughters from "The Little Mermaid" and even Kronk from "The Emperor's New Groove." Dishes here are inspired by the homes of the beloved Disney Princess characters, like a Spicy Cajun Shrimp dish paying tribute to Tiana. You will also have the opportunity to meet and dine with Mickey Mouse, Minnie Mouse and their friends dressed in regal attire exclusive to the hotel.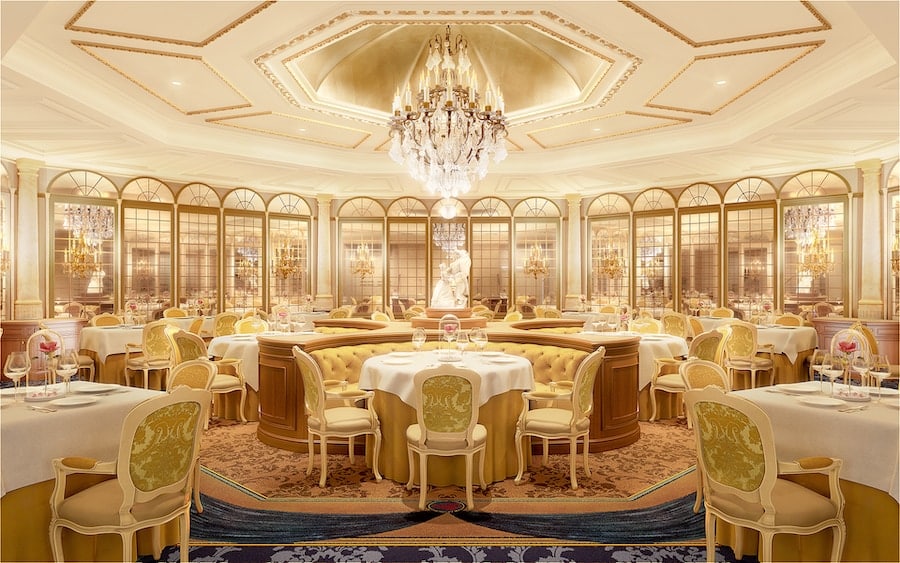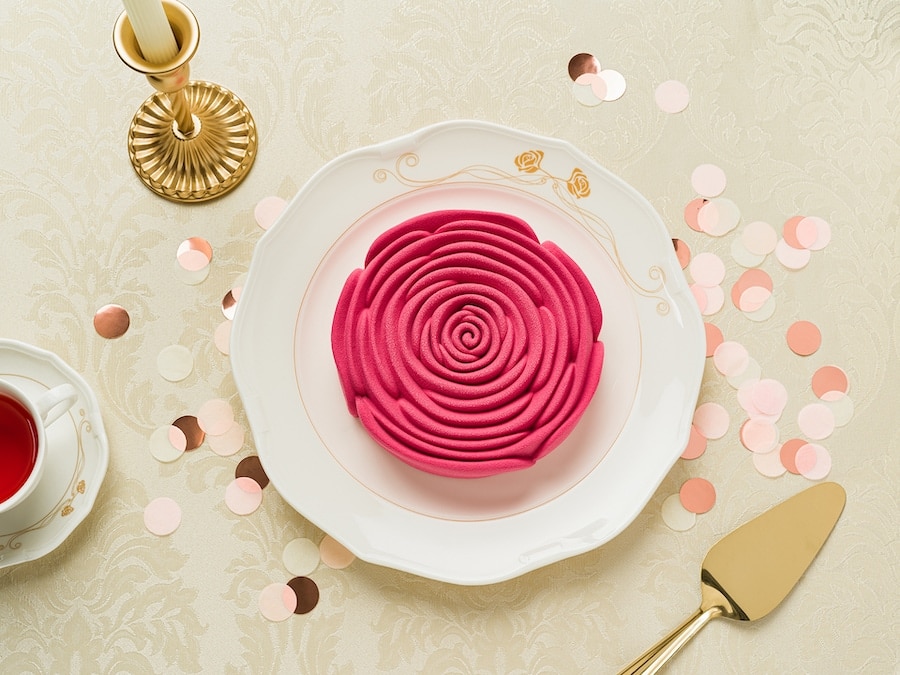 Inspired by the Hall of Mirrors at Versailles, as well as paying homage to the "Beauty and the Beast" ballroom, La Table de Lumière will offer table service dining among elegant mirrors, rose-emblazoned china and thorn-themed napkins. Its French fine dining showcases local, gourmet delicacies such as roses from Provins and sea treasures like lobster, monkfish and sole fished off the coast of France. To top off the meal, a celebration cake inspired by Belle's rose is on the menu. You can also enjoy your regal meal in the company of Royal Disney Couples including Belle and her Prince, Aurora and Philip, Tiana and Naveen or Jasmine and Aladdin in all-new, exclusive regalia.
For those looking for a more relaxed atmosphere, Fleur de Lys Bar offers a spectacular view of the hotel's Fantasia Gardens alongside flower-themed signature cocktails and a selection of quality wines. To truly live the life of royals, you can also partake in an afternoon tea or a Champagne experience.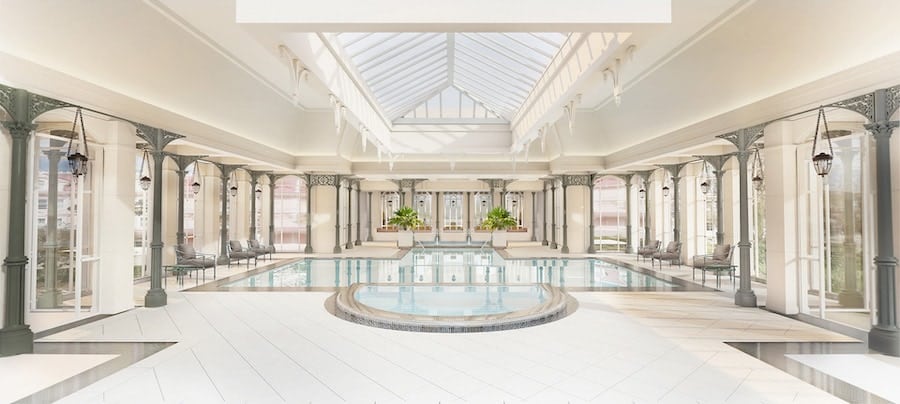 Tailor-Made Luxury Experiences
Disneyland Hotel offers an incomparable experience with its gold-standard personalized services and countless other delights. At Disneyland Hotel Spa by Clarins and Health Club, expert practitioners are available to provide both classic and signature treatments. To continue the rest and relaxation, Crystal Pool invites guests of all ages for a leisurely dip beneath the spectacular glass and metal roof that was inspired by the Laeken Royal Greenhouses in Brussels.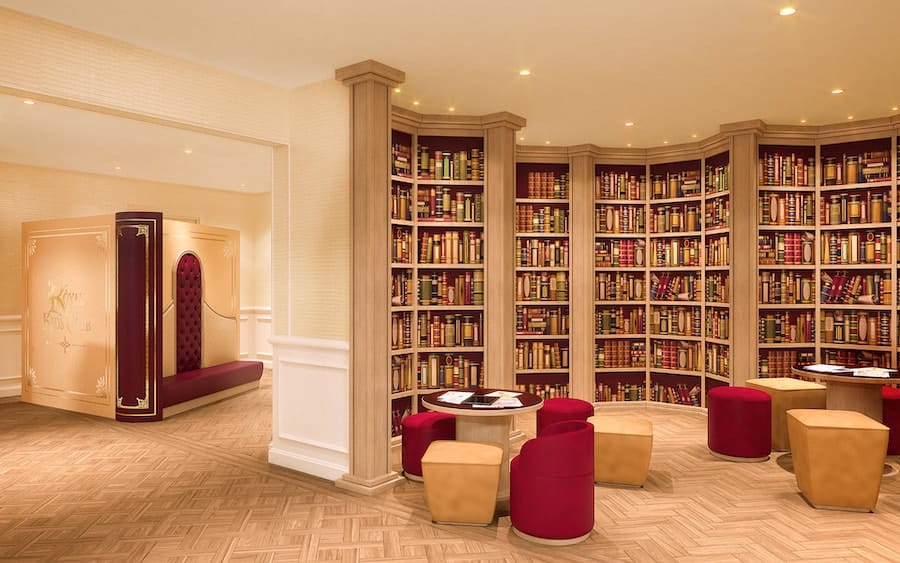 A Royal Experience for the Princesses and Princes
A dedicated, regal experience awaits the younger princesses and princes staying at Disneyland Hotel — it's truly what sets this five-star hotel apart. At the Royal Kids Club, designed as a magical library, children aged three to seven can step into their favorite Disney royal stories as they take part in interactive and augmented reality experiences.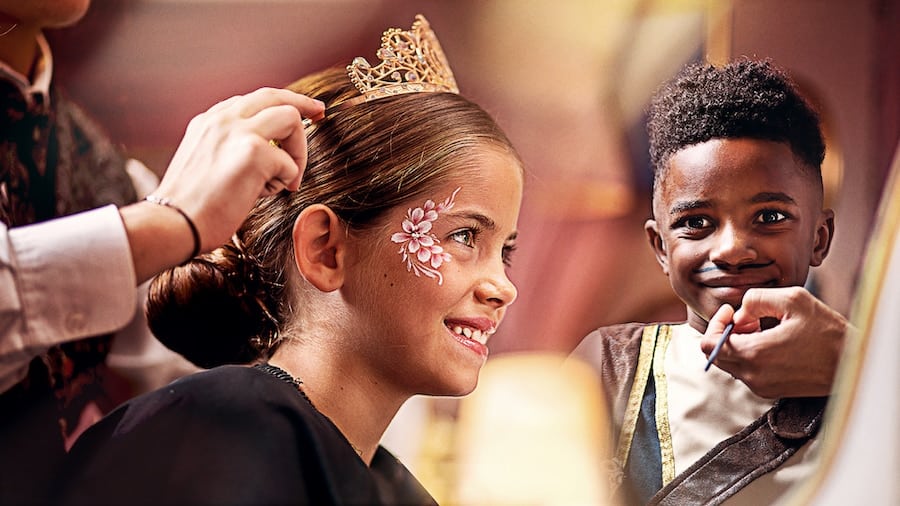 Over in the Royal Collection Boutique, transform into elegant princesses and shining princes with a variety of packages for kids — and even adults, too! This add-on experience ends with a professional portrait session, including a high-quality photo print and frames, for a magical souvenir that will last a lifetime.
We can't wait to welcome you to this royal experience coming to Disneyland Paris! Stay tuned to the Disney Parks Blog for more Disneyland Hotel details soon.
You Might Also Enjoy NEW Pixar Show Featuring; Toy Story, Monsters, Inc.,& Finding Nemo and More Coming to Disneyland Paris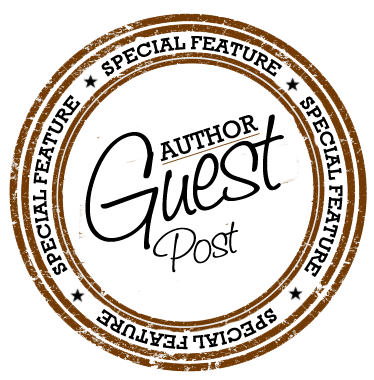 Latest posts by Guest Blog
(see all)