From the Disney Parks Blog and written by: Disney Parks Blog
This fall, the culinary teams at Disneyland Resort have whipped up some truly delicious bites you simply must try – and they're all plant-based! Whether you follow a plant-based diet full time or are just looking for a mouthwatering delight on your next trip, these five dishes need to be on your list. You won't want to miss these!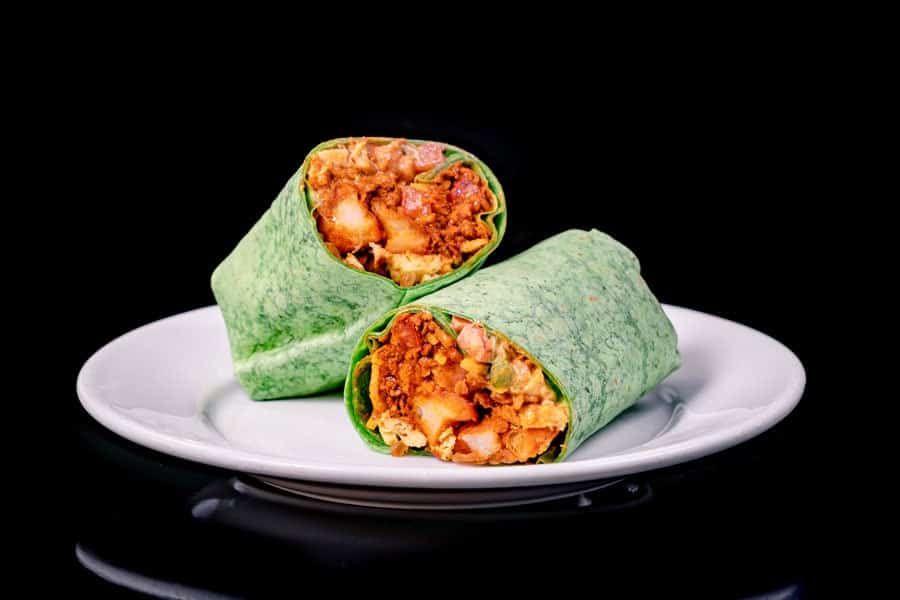 Soy Chorizo Country Breakfast Burrito
Kick-start your day the right way – with the tasty Soy Chorizo Country Breakfast Burrito. Starting Sept. 1, Galactic Grill at Disneyland park will be serving up this plant-based bite featuring soy chorizo, spiced potatoes, grilled peppers, onions, egg, cheddar, pico de gallo, and chipotle sauce perfectly combined in a spinach flour tortilla. Yes, please!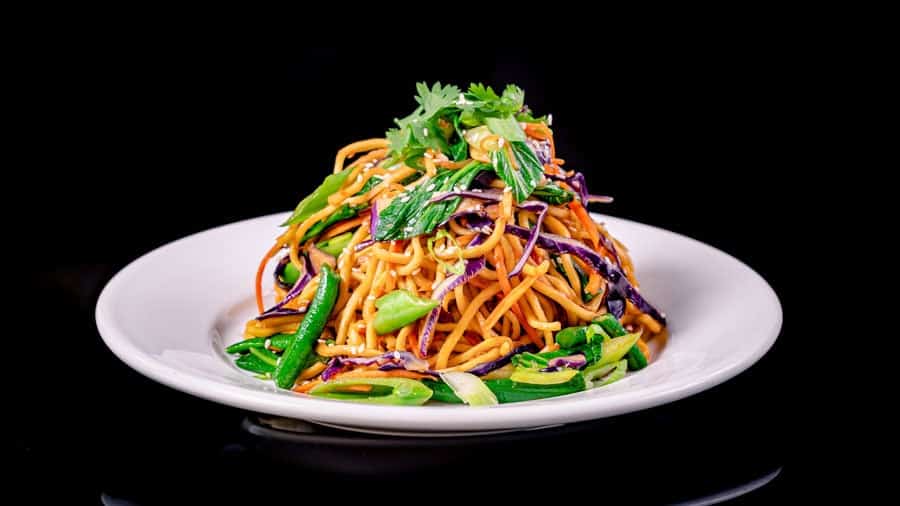 Sesame-Ginger Vegetable Noodles

Also, in Tomorrowland at Disneyland park, Alien Pizza Planet has its own dish you'll be clawing for starting Sept. 1. The Sesame-Ginger Vegetable Noodles brings together noodles with stir-fried vegetables, tosses them with a can't-miss sesame-ginger sauce, and finishes it off with some cilantro & scallions.
Curry Royale: Queen of Hearts Delight
You're in for a royal surprise once you taste the Curry Royale: Queen of Hearts Delight starting Sept. 1. If you have reserved a spot at Tomorrowland Skyline Terrace in Disneyland park during the Halloween season, this plant-based item is fit for royalty. It serves up spiced fried cauliflower, basmati and green pea rice, spinach with chickpeas and Romanesco served with curry sauce. And be sure to take a peek at the rest of the Halloween goodies at Disneyland Resort this year in our Foodie Guide.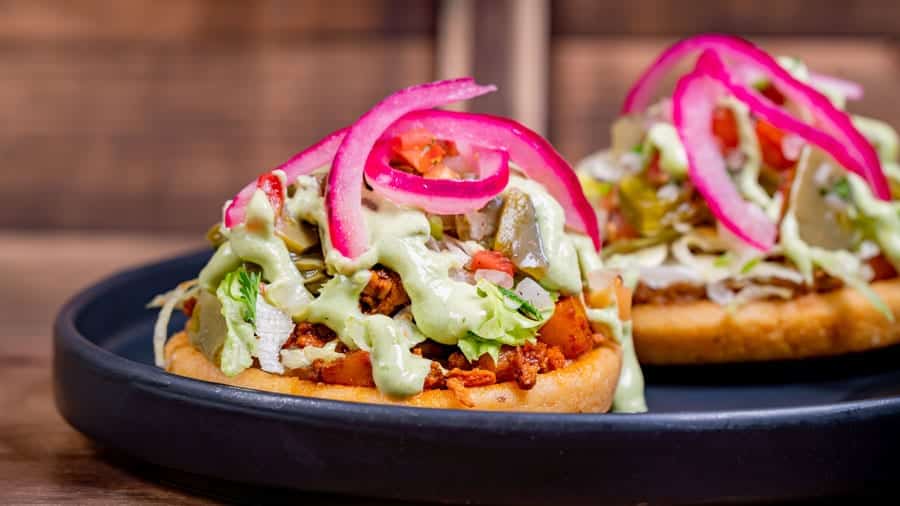 Sopes de Chorizo con Papas
As you venture over to Disney California Adventure park, stop by the Hollywood Lounge on Aug. 29 where they've got the Sopes de Chorizo con Papas. This star-studded bite features refried beans, lettuce and pico de gallo with nopales, cilantro crema, and pickled red onion. You're going to want to keep coming back for this one all fall long!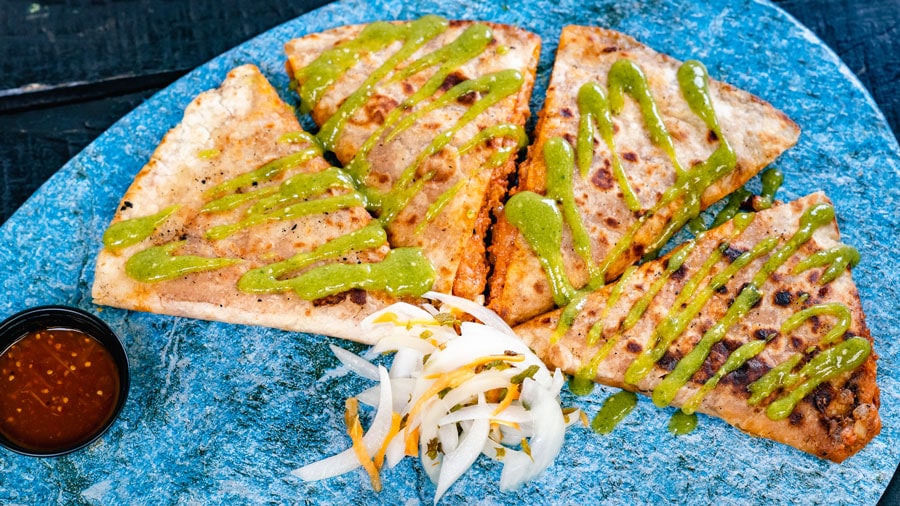 Plant-based Chorizo Quesadilla
Get in the spirit with the Plaza de la Familia festivities over at Paradise Garden Grill beginning Sept. 1. Here you'll find the delicious Plant-based Chorizo Quesadilla. If you love yourself a quesadilla, you're going to be mesmerized by the flavor with this one. It brings together poblano, onions and mozzarella, topped with cilantro crema, and served with salsa roja and escabeche. Now that's a quesadilla. To see the rest of the Plaza de la Familia delights, check out our Foodie Guide.
These are just a few of the plant-based bites you can get at Disneyland Resort this fall, but there's still so many more! Just a few include the Mushroom, Vegetable, and Farro Stew, which is also available in a bread bowl, at Harbour Galley and Poola Blossom Slush at Kat Saka's Kettle, both available starting Aug. 29, the Pumpkin Crème Brûlée at Wine Country Trattoria starting Sept. 1, and the Sunchoke and Pistachio Pesto Pasta at Blue Bayou Restaurant starting Sept.12. I, for one, can't wait for all these items to arrive!
No matter what you're looking for, Disney parks have it all when it comes to food! There's no limit to the tasty adventures you can have. Explore our Disney Eats topics page and follow us @DisneyEats on Instagram and Facebook to get the latest and greatest in foodie news!
(Note: All offerings are subject to change and availability. Reservations recommended for table-service restaurants.)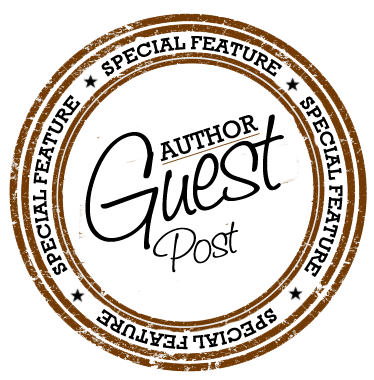 Latest posts by Guest Blog
(see all)