Funko Games Fulfills 90's Kid Dreams with Disney A Goofy Movie Game and the Original Goof Family at Gen Con
Powerline is back on his summer tour and ready to rock your world! The newest game from Funko Games, Disney A Goofy Movie Game is now available on Amazon! It's a race to L.A. as you make unforgettable memories along the way. Fans and families can pre-order and plan their road trip now.
With the buzz surrounding the game's release reaching Powerline-proportions, Funko Games is adding "The Perfect Cast" to their summer vacation plans:  the original Goof family, Bill Farmer (who has voiced Goofy for more than 30 years) and Jason Marsden (voice of Max, Goofy's son), will be making appearances at Gen Con Indy.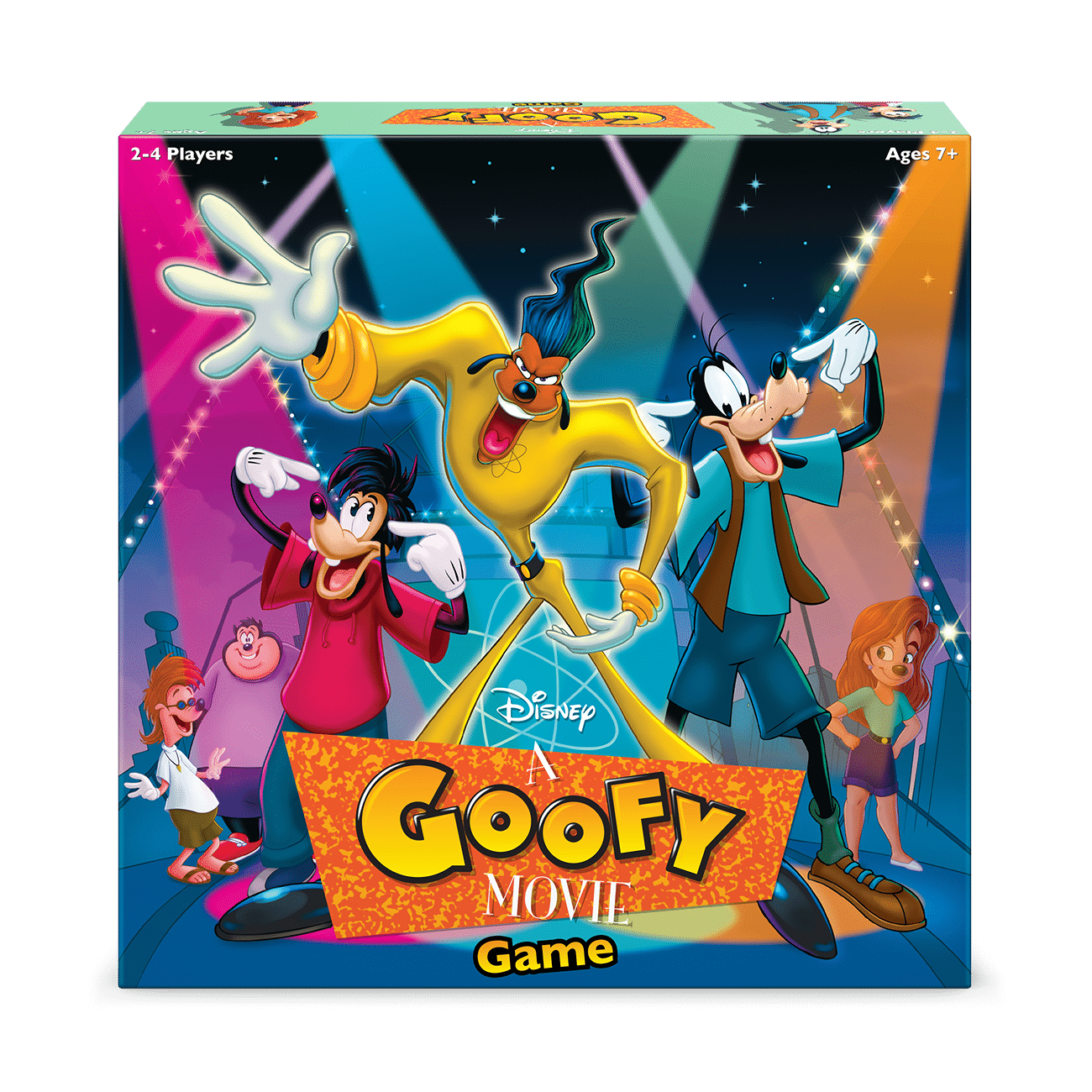 Disney: A Goofy Movie Game 
Global superstar Powerline is back on tour! Join Max and his friends as they hit the road in this adventure-filled race to the concert! Make your way across the map, collecting fun memories for your scrapbook. Then hurry to score the best seats by the time Powerline hits the stage! Play cards to collect memories and travel to new locations! Roll the die to see if Powerline reaches L.A. or Goofy takes you on a wacky detour! Make the most memories and score the best seats at the concert to win! 
Ages 7+, $23.99 MSRP, 2-4 players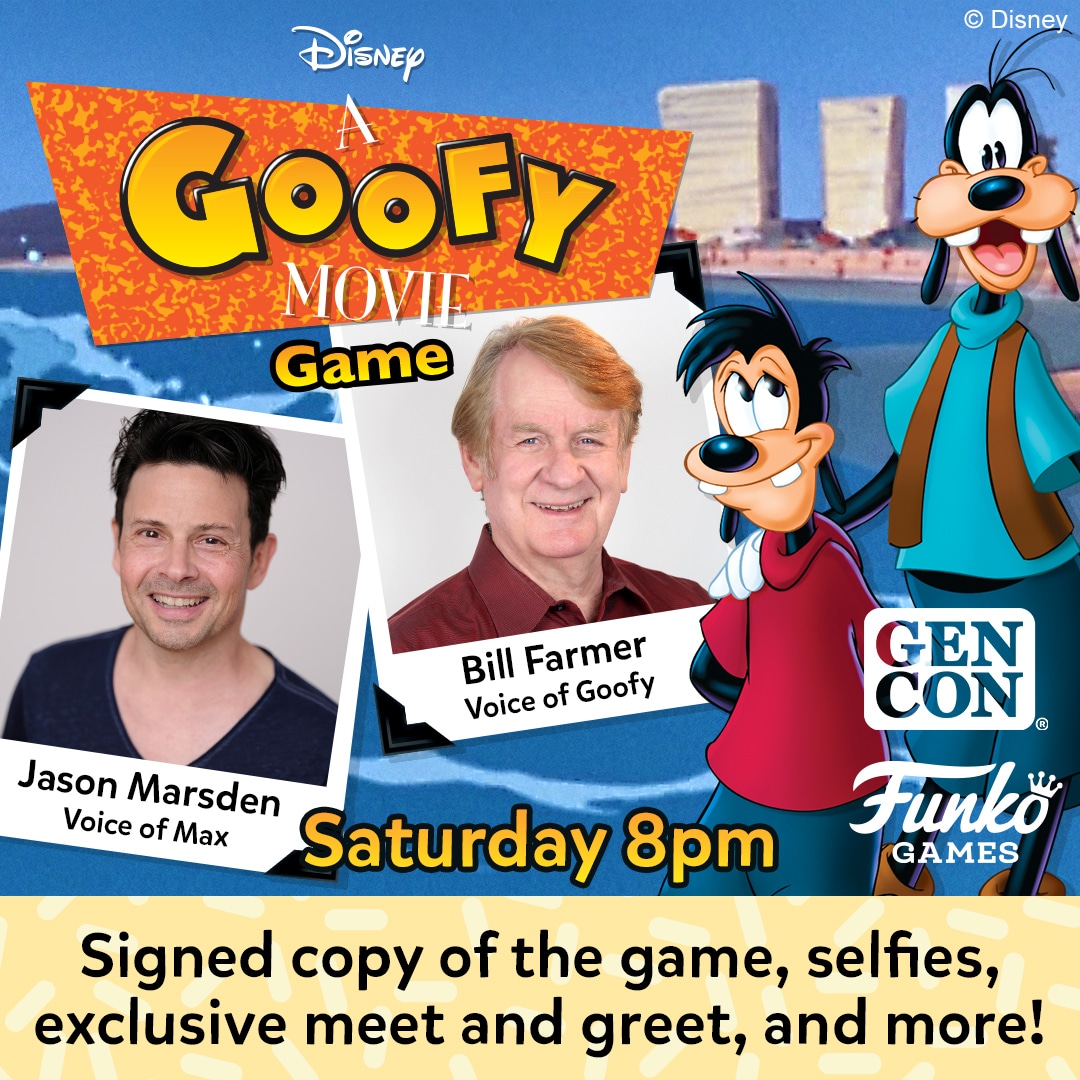 A Goofy Movie – VIP SPECIAL EVENT
Saturday, August 6 at 8pm
Meet the voices behind Goofy and Max Goof at this exclusive and intimate evening event celebrating one of the most beloved 90's Disney movies and the release of A Goofy Movie Game. In addition to a live panel discussion and Q&A with Bill Farmer and Jason Marsden (the voices of Goofy and Max Goof), all event attendees will get a signed copy of A Goofy Movie Game and get to meet and take a picture with Bill and Jason. After the panel, play and watch A Goofy Movie with the film cast and the design team behind the game.
Tickets to the event are extremely limited, so attendees are encouraged to register quickly. The event is open to all attendees ages 6+, and tickets are $50 per person. Gen Con Indy convention badge is required.