Summer is almost here and a lot of Disney fans are missing their happy place or counting down the days until their next visit! Well, it's the weekend so why not make a favorite Disney treat with a bit of a kick? Boozy Dole Whip Pops? Sure, that sounds good! Here's how you make them!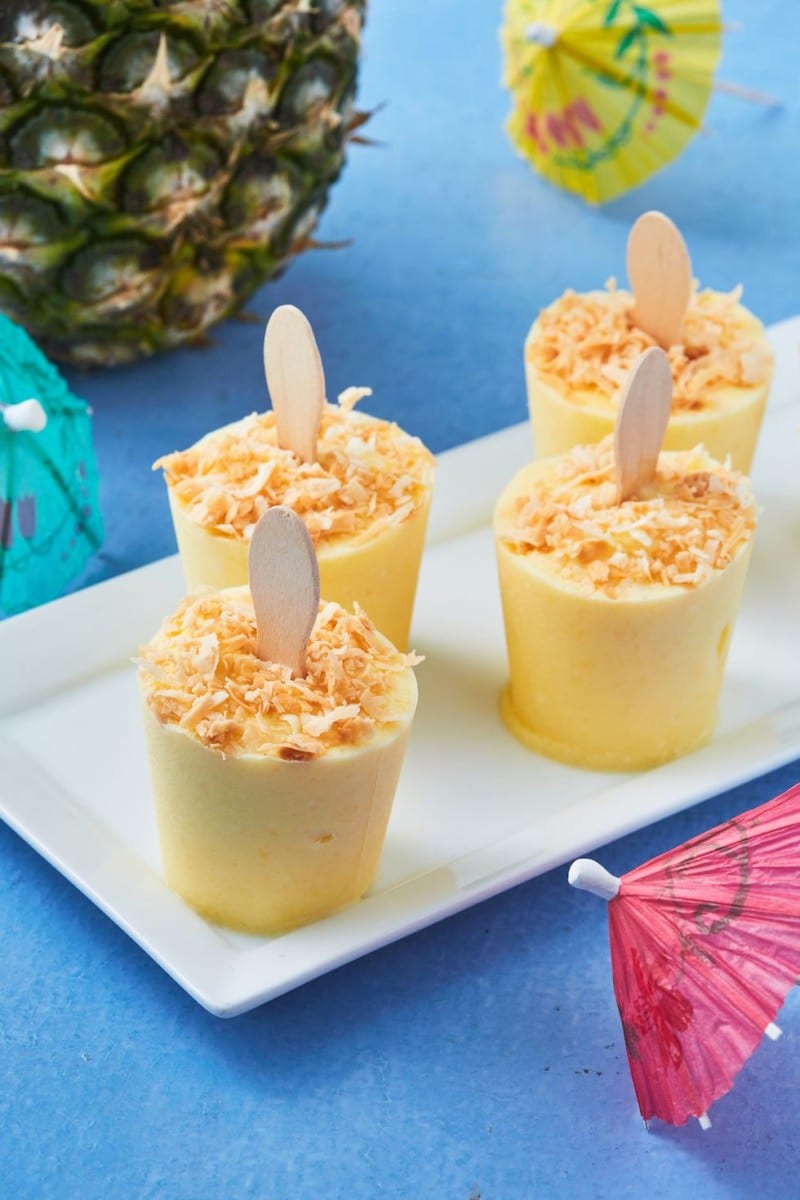 INGREDIENTS

4 c. frozen pineapple
3/4 c. coconut milk
1/2 c. coconut rum
1/4 c. sweetened condensed milk
15 (3-oz.) Dixie cups
Toasted shredded coconut
15 popsicle sticks
You can make them minus the rum for the kids in the house too!
DIRECTIONS
Blend frozen pineapple, coconut milk, rum, and sweetened condensed milk in a blender until smooth.
Pour into Dixie cups and top with toasted coconut, then place a popsicle stick in the center of each cup.
Freeze until solid, at least 5 hours.
When ready to serve, cut open Dixie cup with scissors and peel them away from the pops.
Enjoy!
Recipe and photo from Delish! Stay tuned for more Disney inspired treats!
Follow The Main Street Mouse on all of our social media for more!
Facebook at themainstreetmouse
Instagram-
www.instagram.com/themainstreetmouse
www.instagram.com/michelematwood
www.instagram.com/lostprincessapparel
YouTube Channel at The Main Street Mouse
Twitter at mainstreetmouse
TikTok at themainstreetmouse