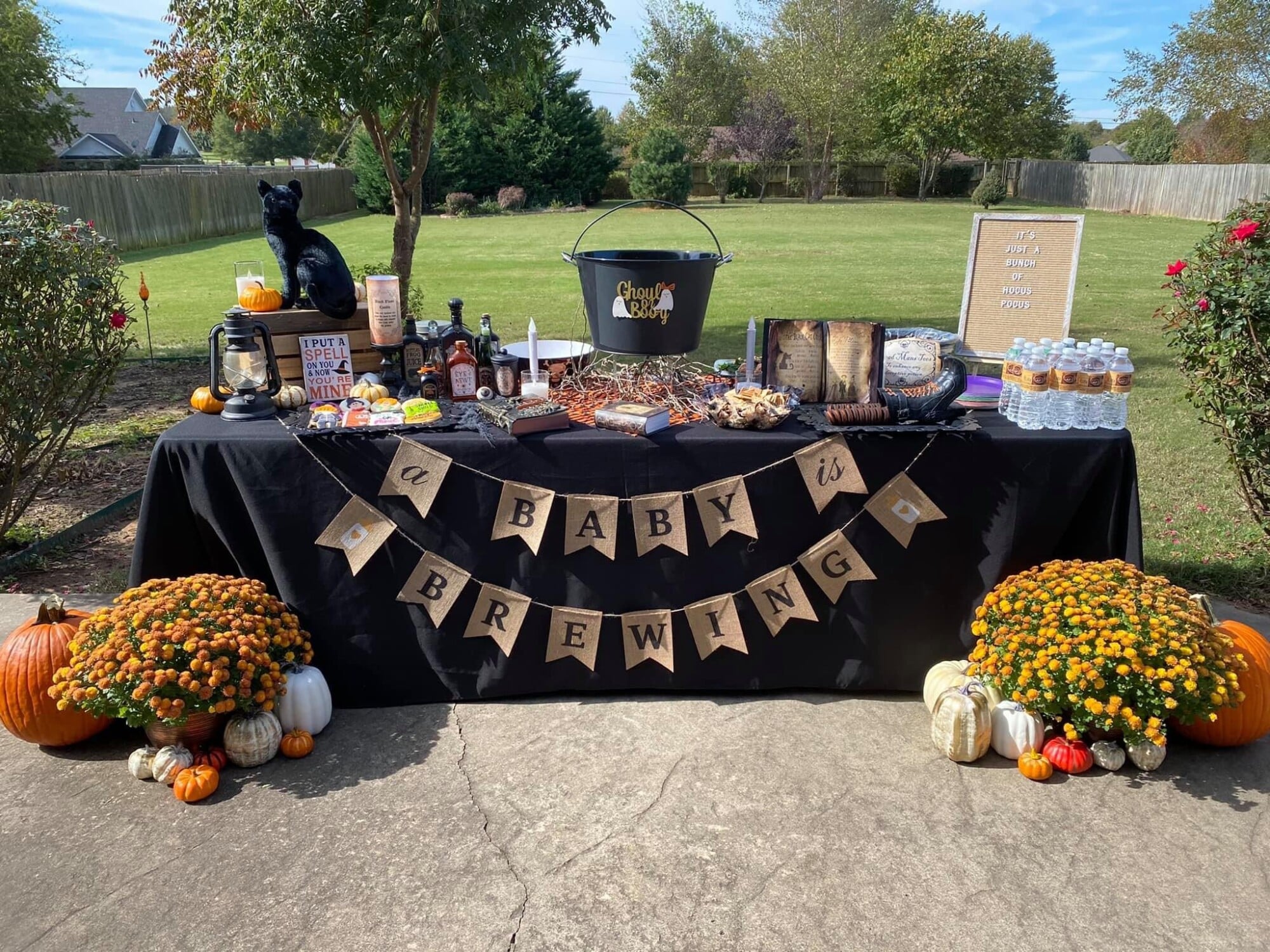 Sistas… Tis Time! (Said in my best Winifred Sanderson voice)
It's the season of the witch for Hocus Pocus fans everywhere! Each year at this time, I'm on the lookout for fun Hocus Pocus merchandise, recipes, fun ideas and more. "Witch" brings me to this fabulous party idea… see what I did there? Have you ever thought about doing a gender reveal party with a Hocus Pocus theme? Well, Kristi Brown Langley from Arkansas did, and to say she did an amazing job would be an understatement! Once I saw her photos of the gender reveal party she did for her son and daughter in law, I knew I had to reach out and get the full scoop!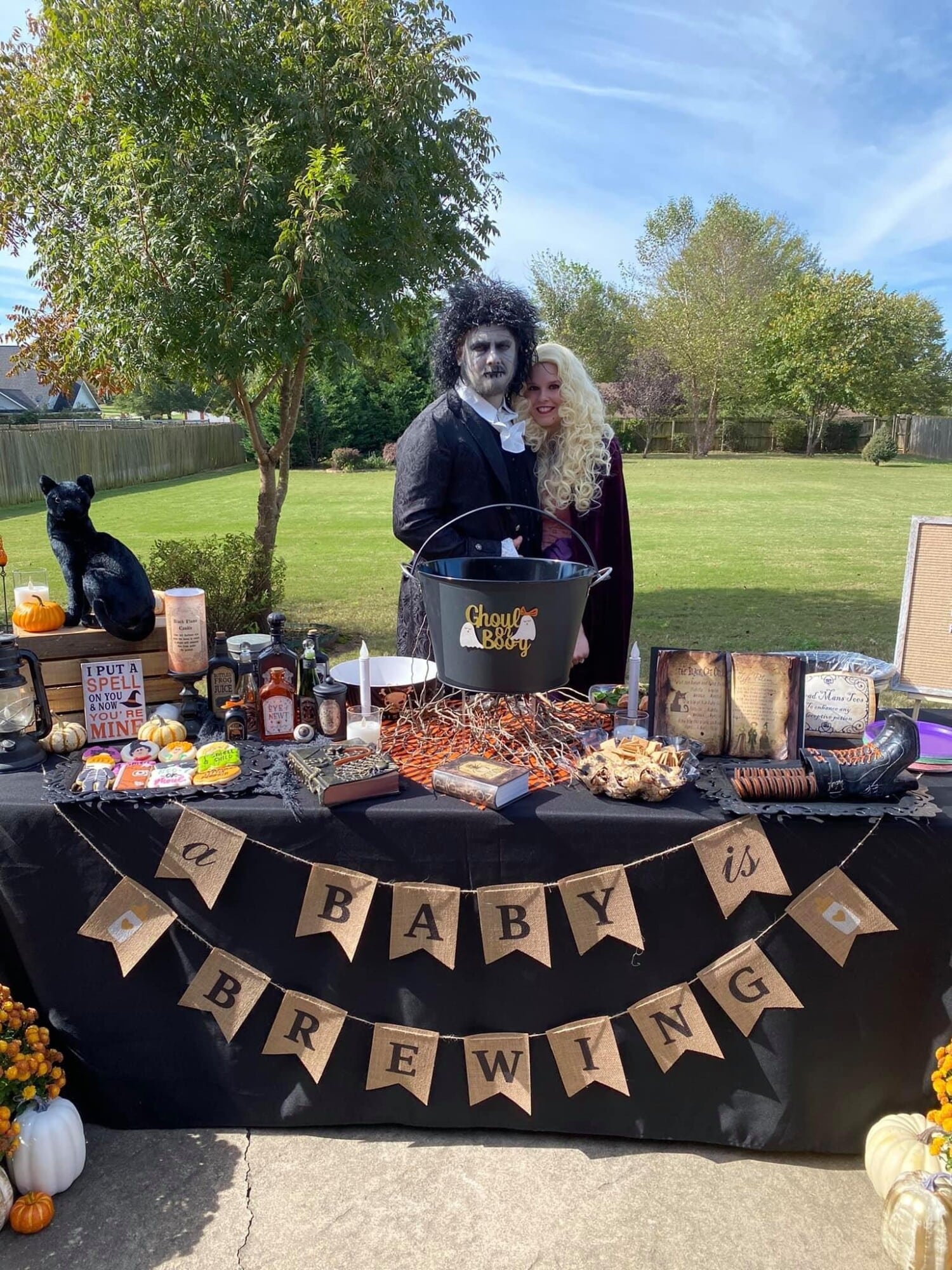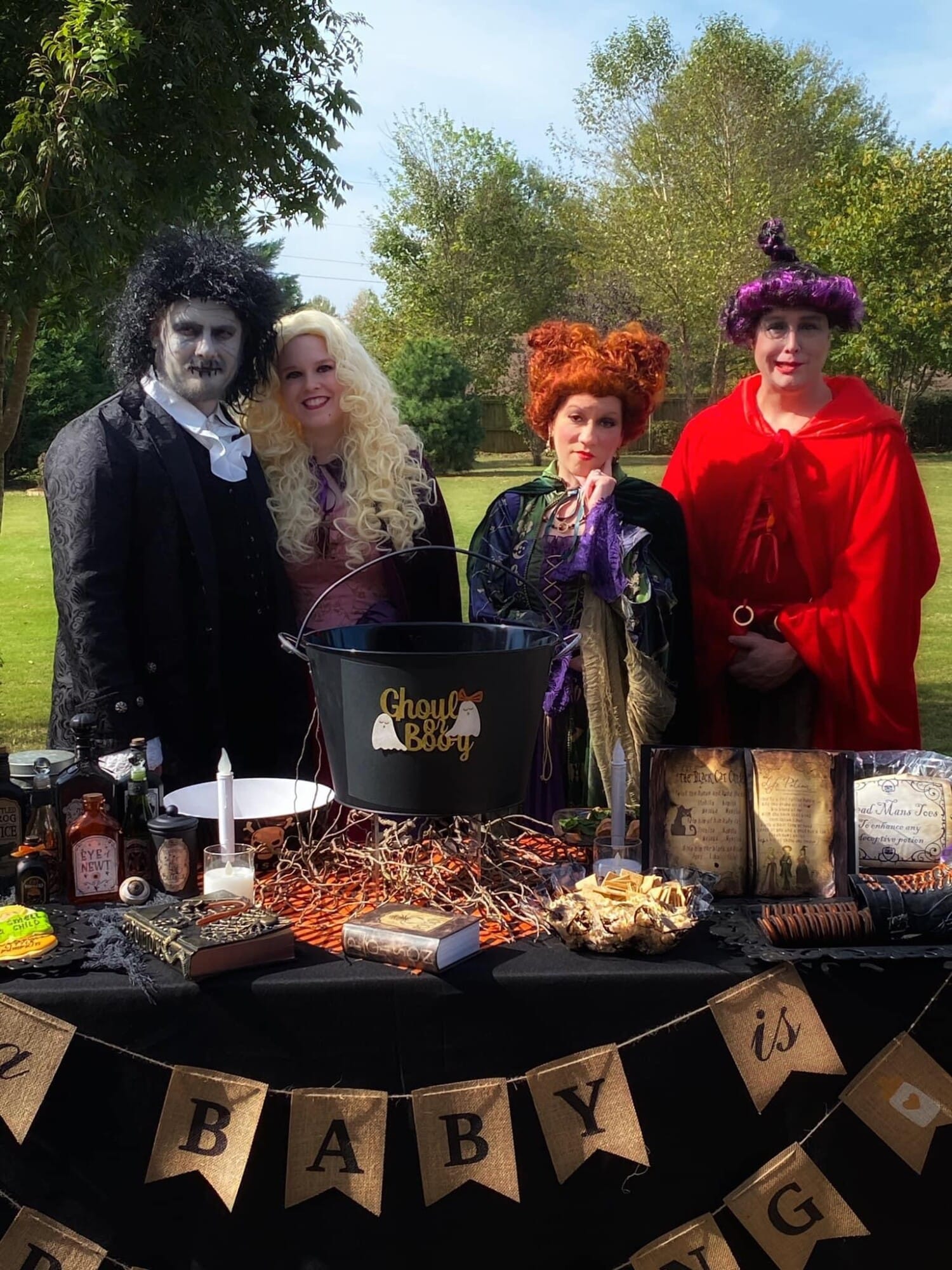 Here's what Kristi had to say about this spooktacular party idea!
"So when we found out our son and daughter-in-law would be finding out the gender to our first grandchild a week before Halloween, I knew immediately this was 100% the direction we should go. I hadn't seen any gender reveals done this way before (and I wanted something for them that would be a little different) so I basically just took my love for Hocus Pocus (and Halloween) and threw it together."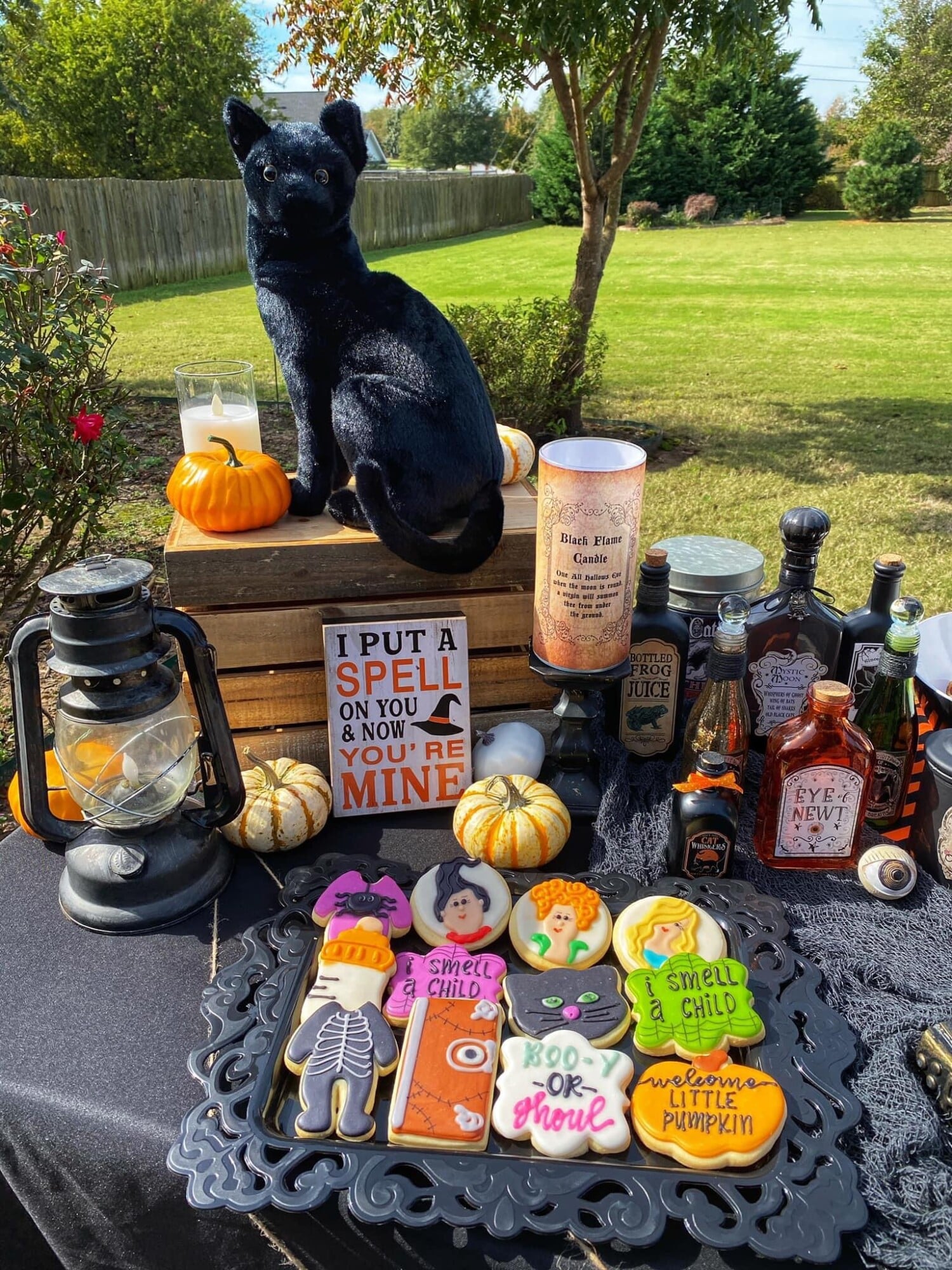 "We are HUGE Halloween people and the items I used were from the decor I use throughout my house every year to make it "spooky" and fun. I am also an elementary school librarian (we have about 750 kids in our school) and we get to dress up for Halloween every year. I had decided last year that we were going to be the Sanderson sisters. I grabbed my teacher friends… and Winnie, Sarah, and Mary roamed the halls all day! It was so much fun! We had the costumes for the reveal and only needed to get a Billy costume for my son. They both agreed it should be done ON Halloween (because it had just lined up beautifully for that) so I channeled my inner Winnie (I'm a red-head, too) and whipped up some Hocus Pocus for them!"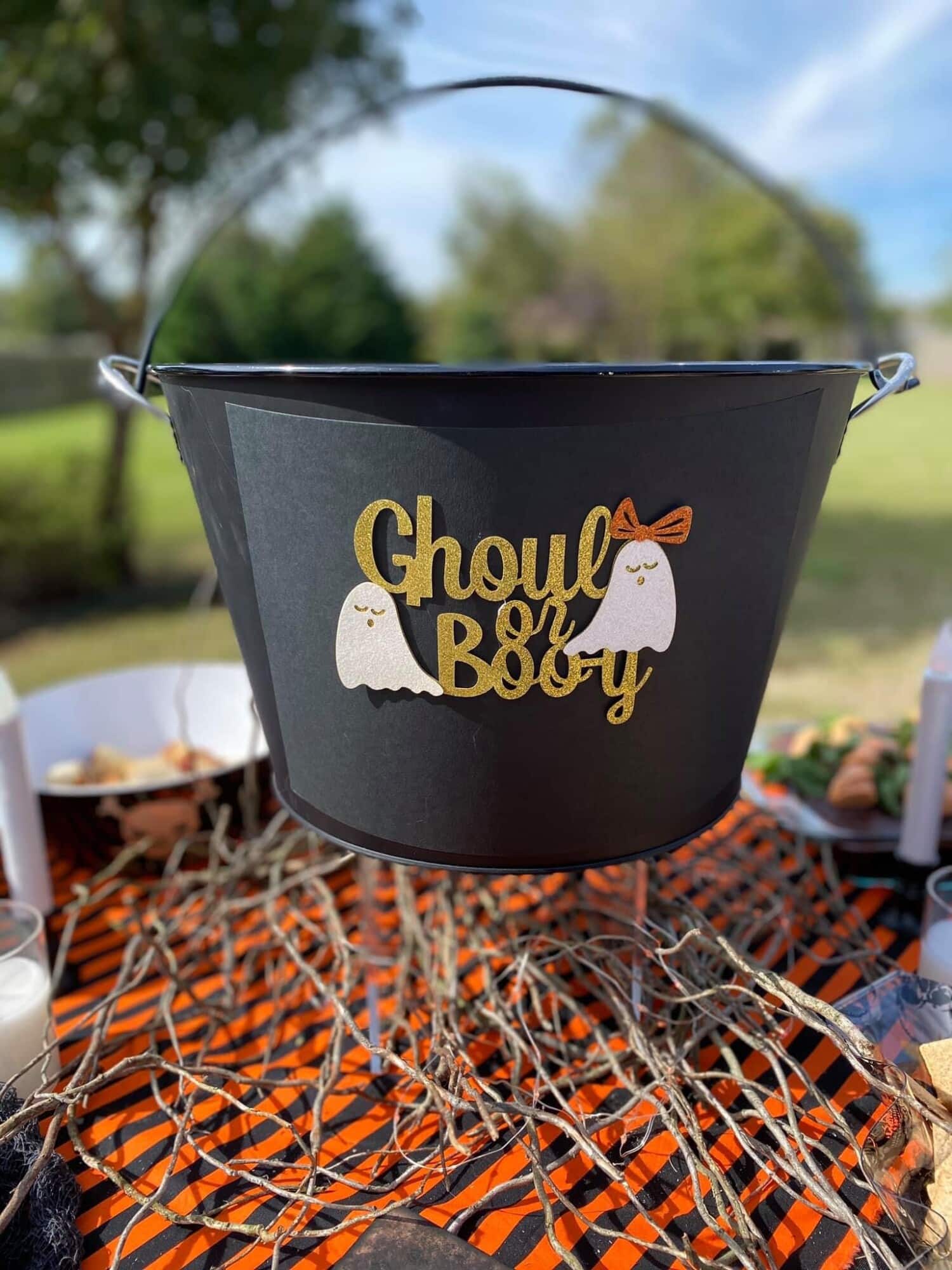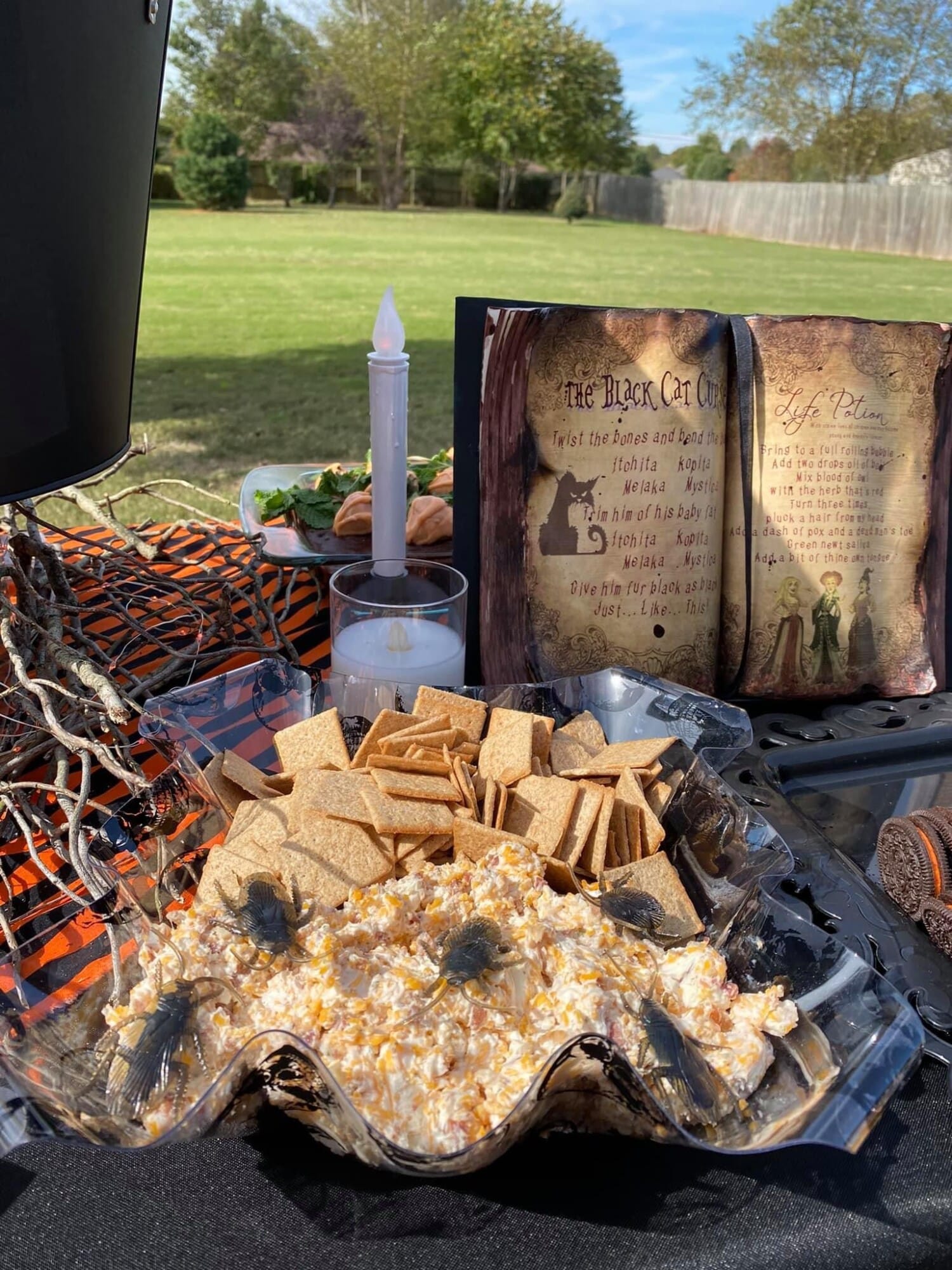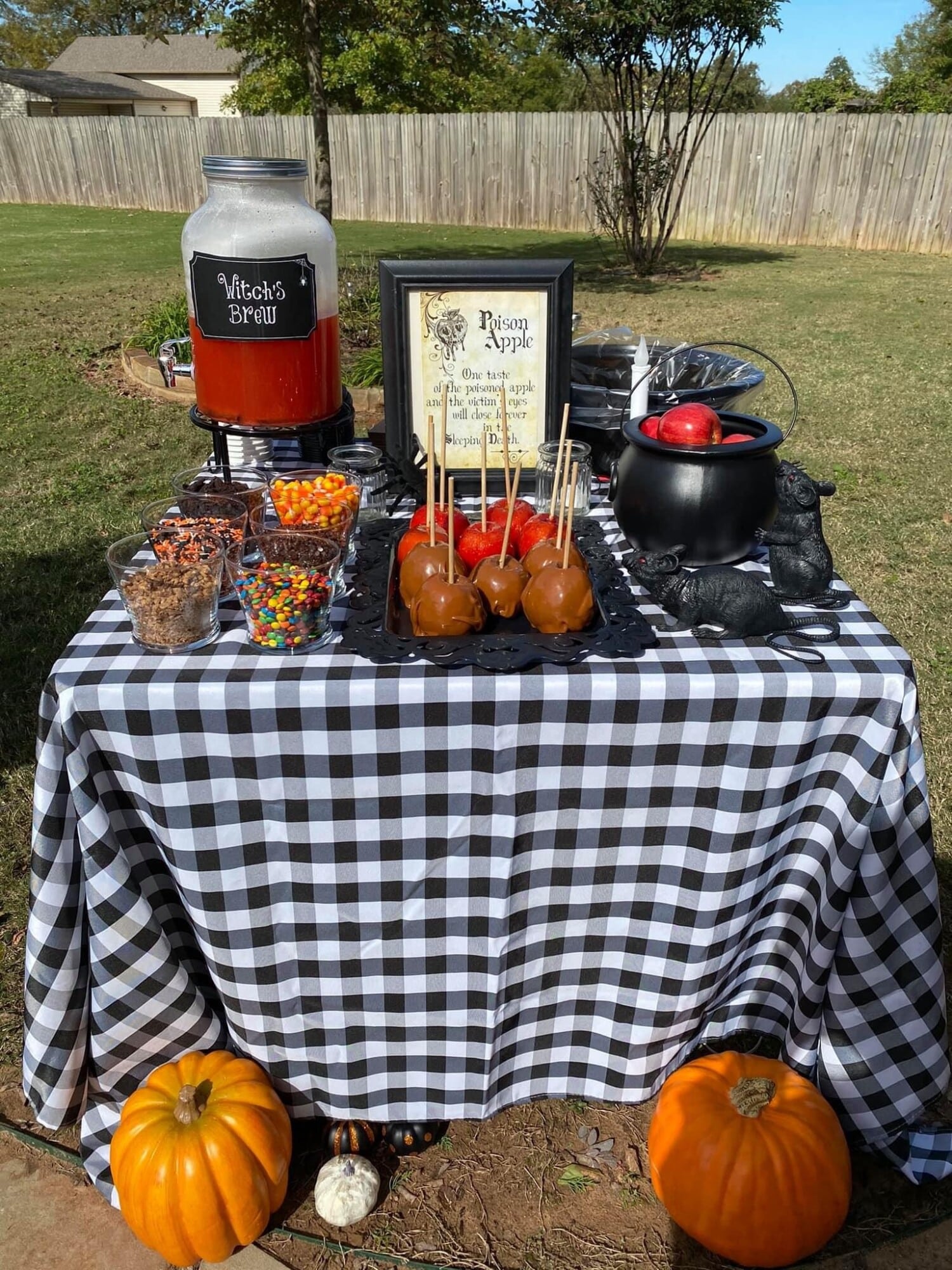 "I do LOVE details (that's where the magic is) and paid close attention to keep it as close to Hocus Pocus as I could. It just came together beautifully! My son and daughter-in-law loved it and so did our guests. And, we found out that day we were getting a little "ghoul"!"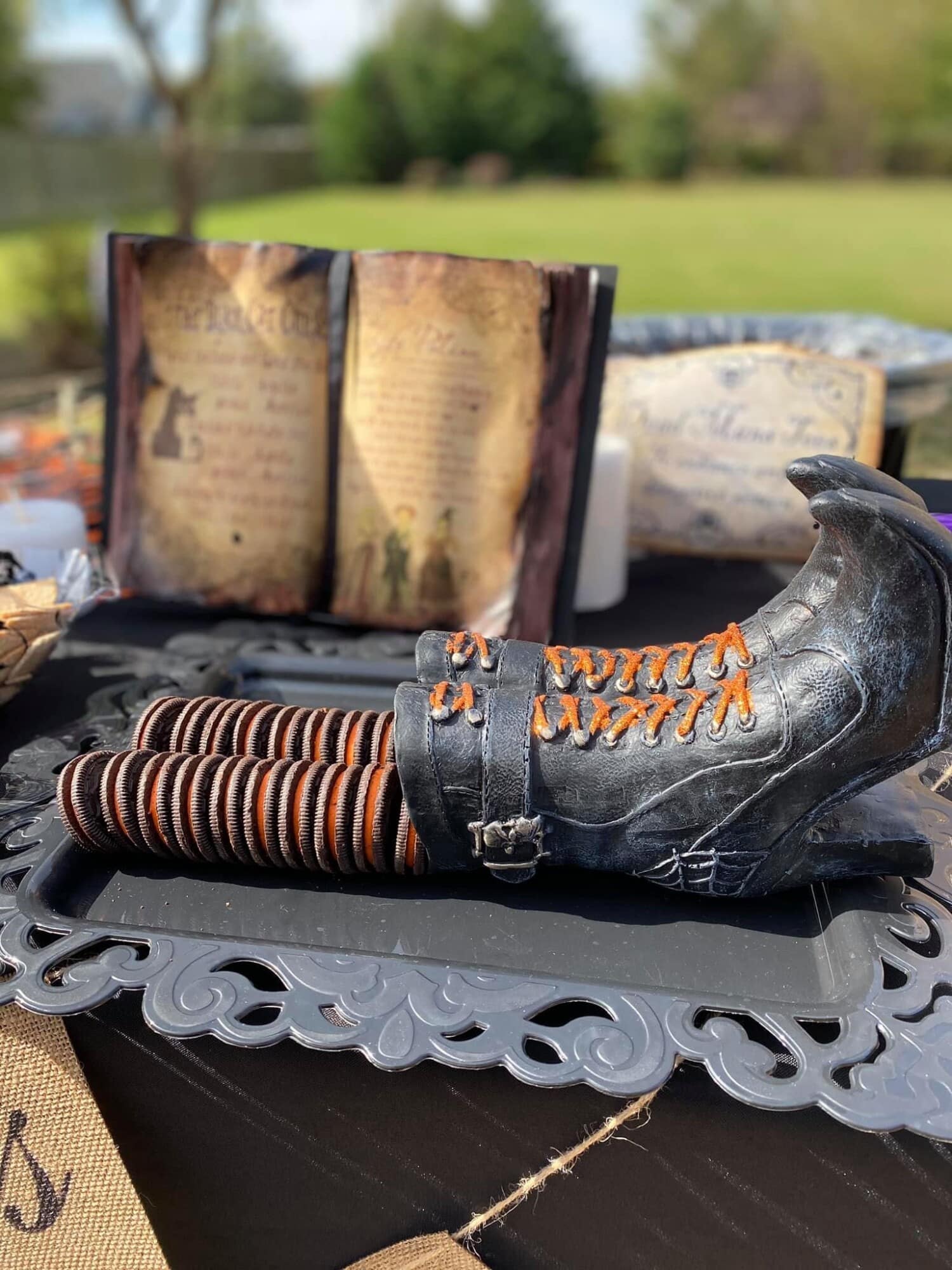 "It was the best Halloween! It was pretty easy to do, I just took something I already loved and ran (or flew…😉) with it."🧡🖤🎃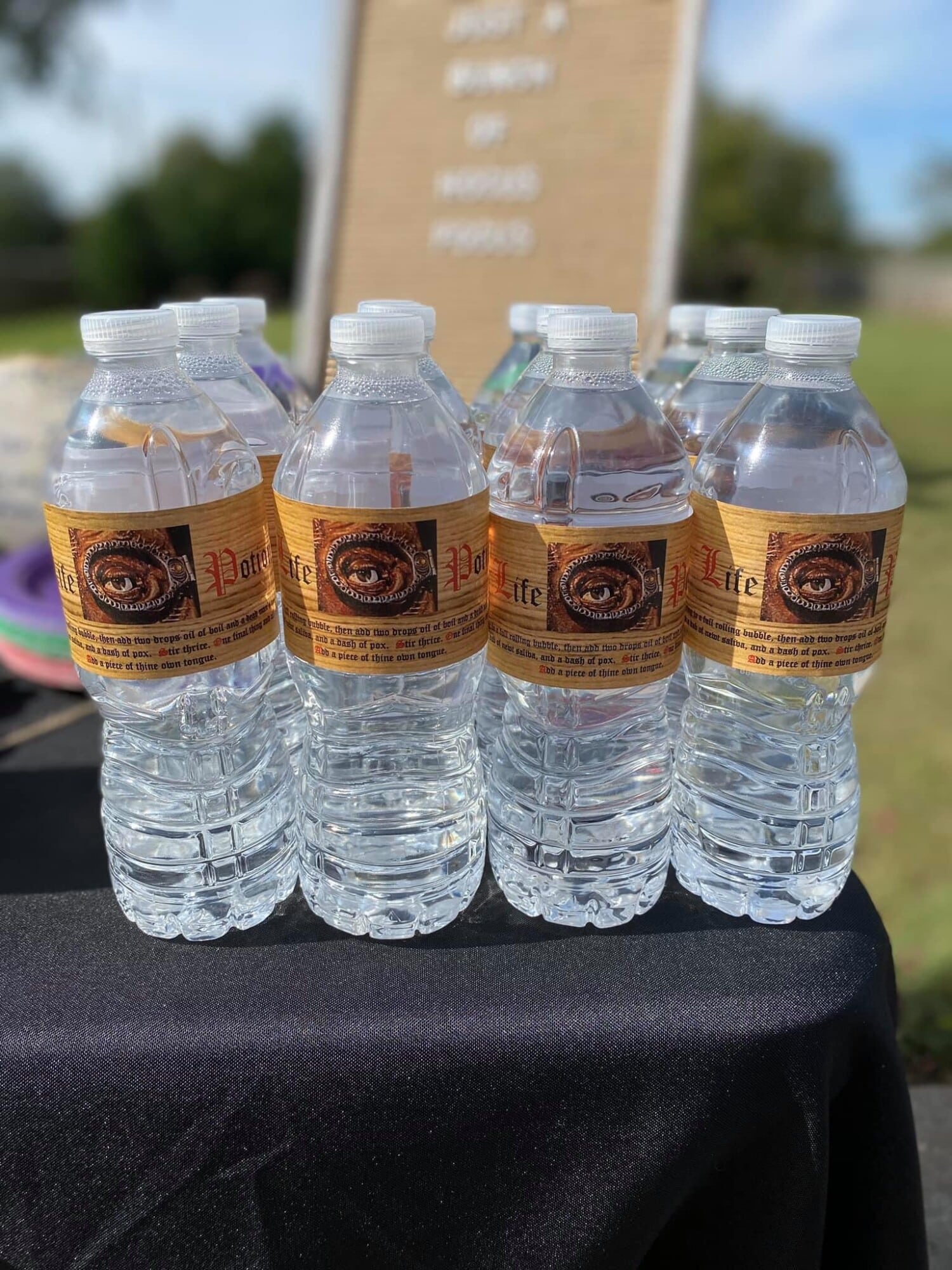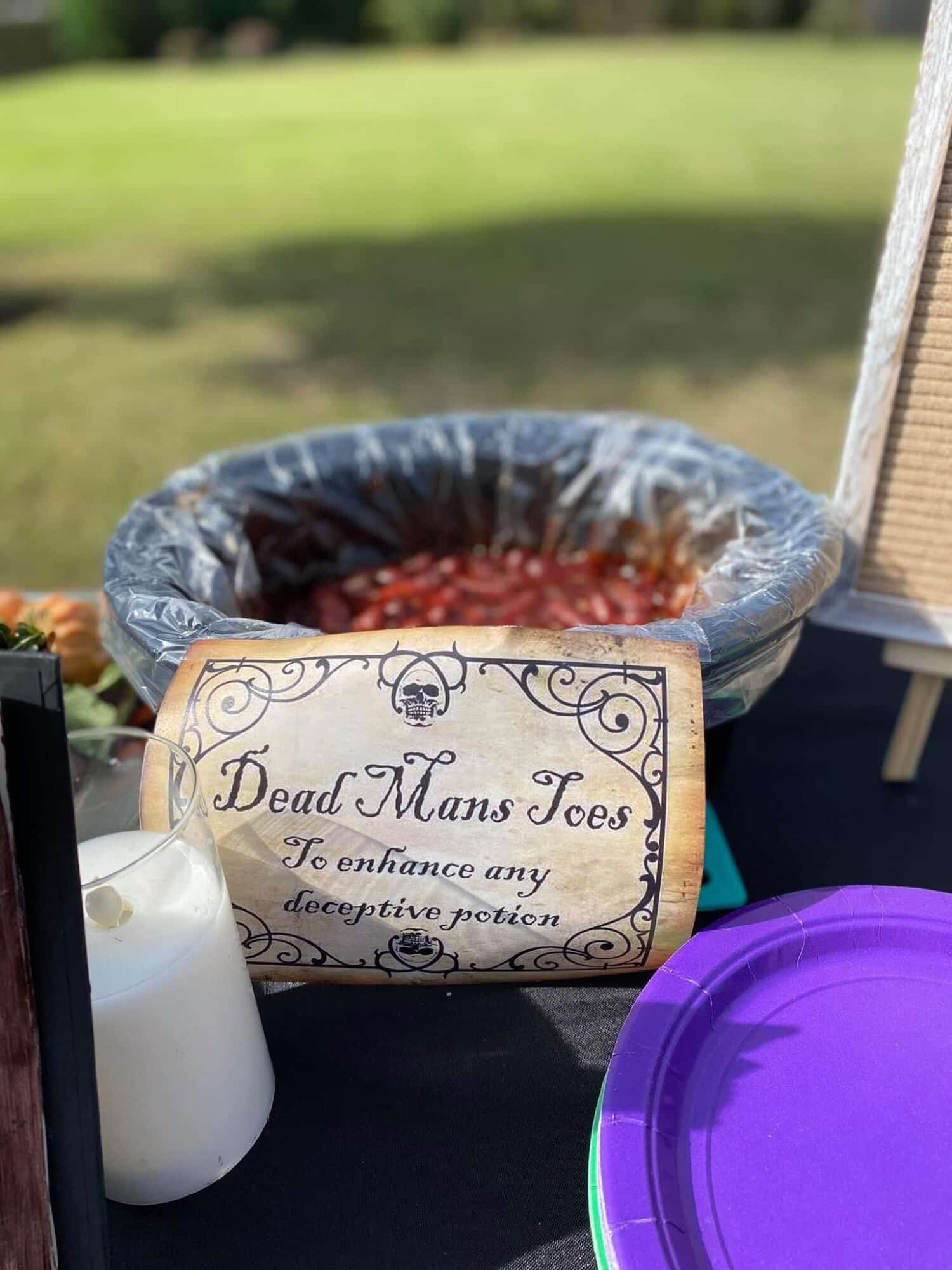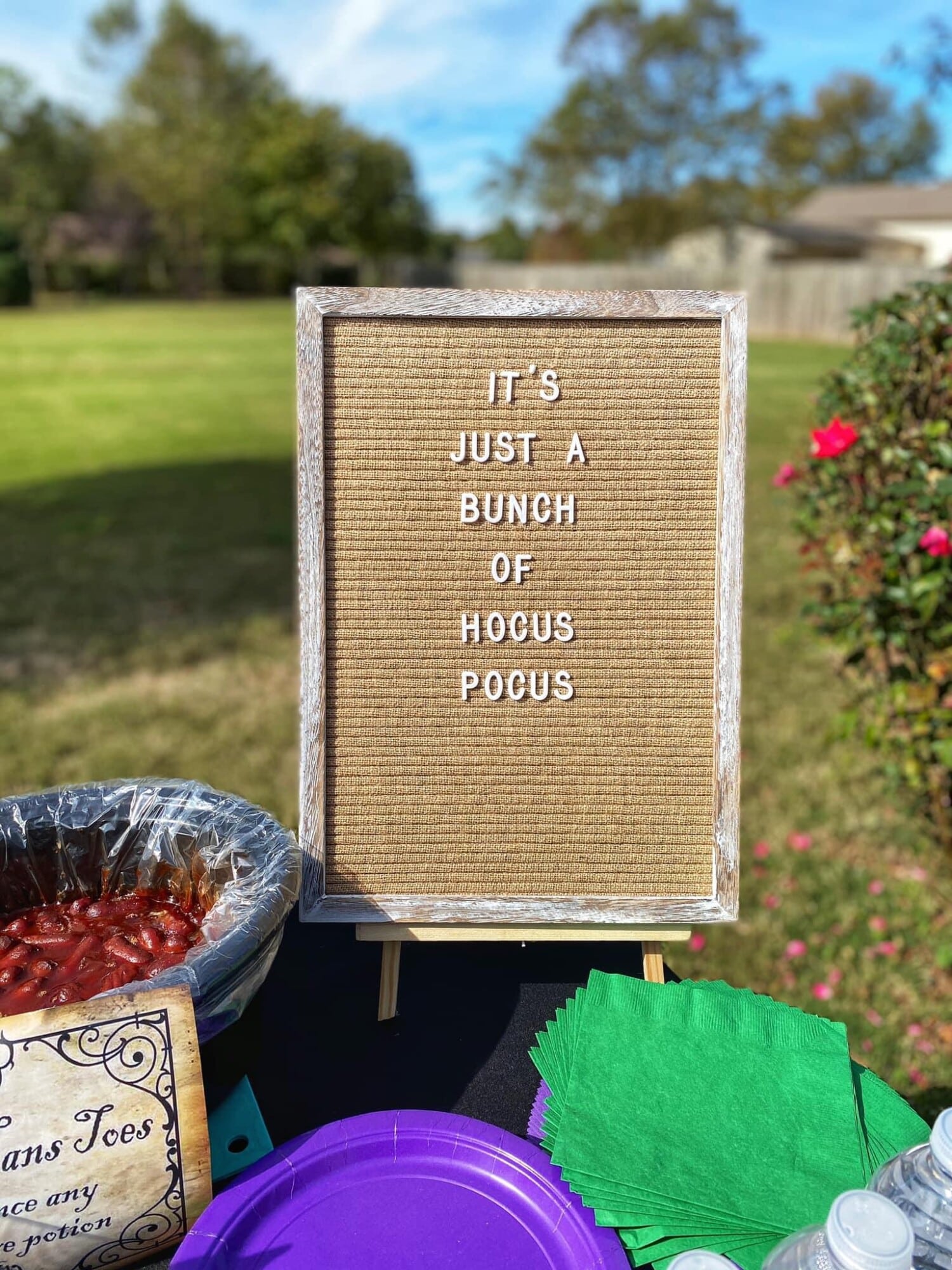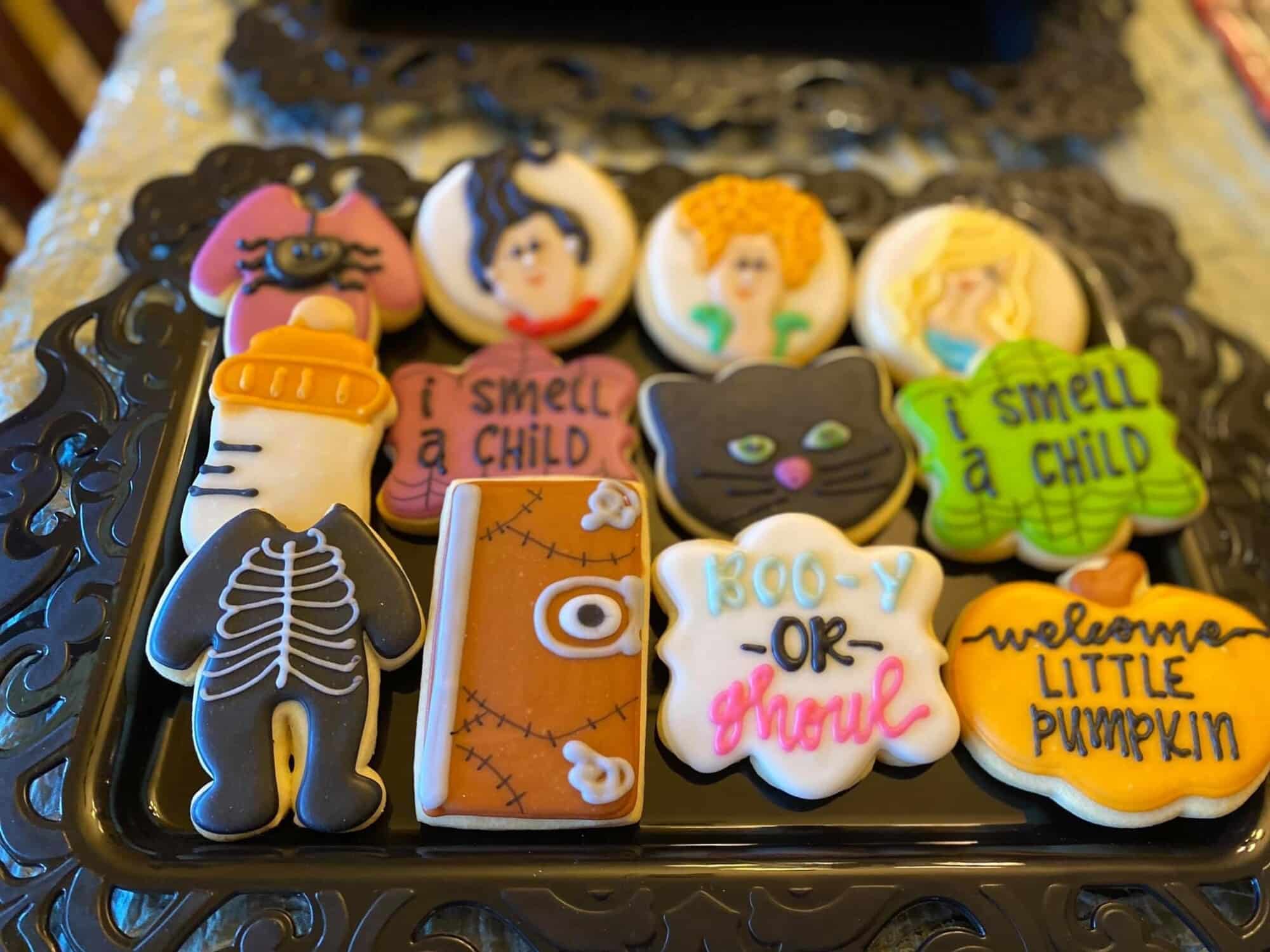 Kristi's attention to detail is incredible, I'm beyond impressed with her creativity! You could use these ideas for any type of Hocus Pocus party, not just a gender reveal! So what's next for Kristi and her Sanderson Sisters loving family?
"We are planning a trip to Disney in June of 2022 and we are bringing our new little pumpkin! Her very first trip….sigh."
Congratulations to you all, and thank you for sharing your absolutely fantastic story with us! Happy Halloween Everyone! -M