This Nightmare Before Christmas Globe Train Is Simply Meant To Be In Your Home For Halloween!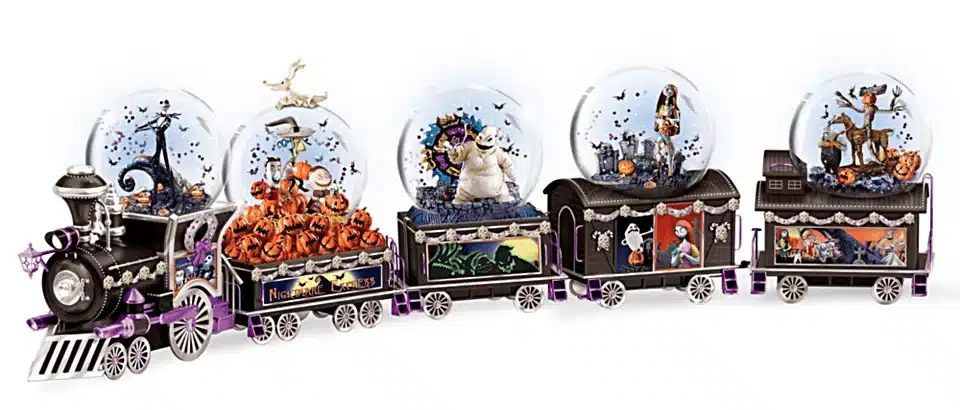 Decorating for the Halloween season really has become a lot of fun for so many, myself included. You really can't go wrong with Nightmare Before Christmas decor, and the Bradford Exchange has something pretty cool…. A glitter globe train!

The Bradford Exchange-
Disney Tim Burton's "The Nightmare Before Christmas" inspires this Disney Nightmare Before Christmas Glitter Globe Collection! It's licensed from Disney and available from The Bradford Exchange, Hawthorne Village Division.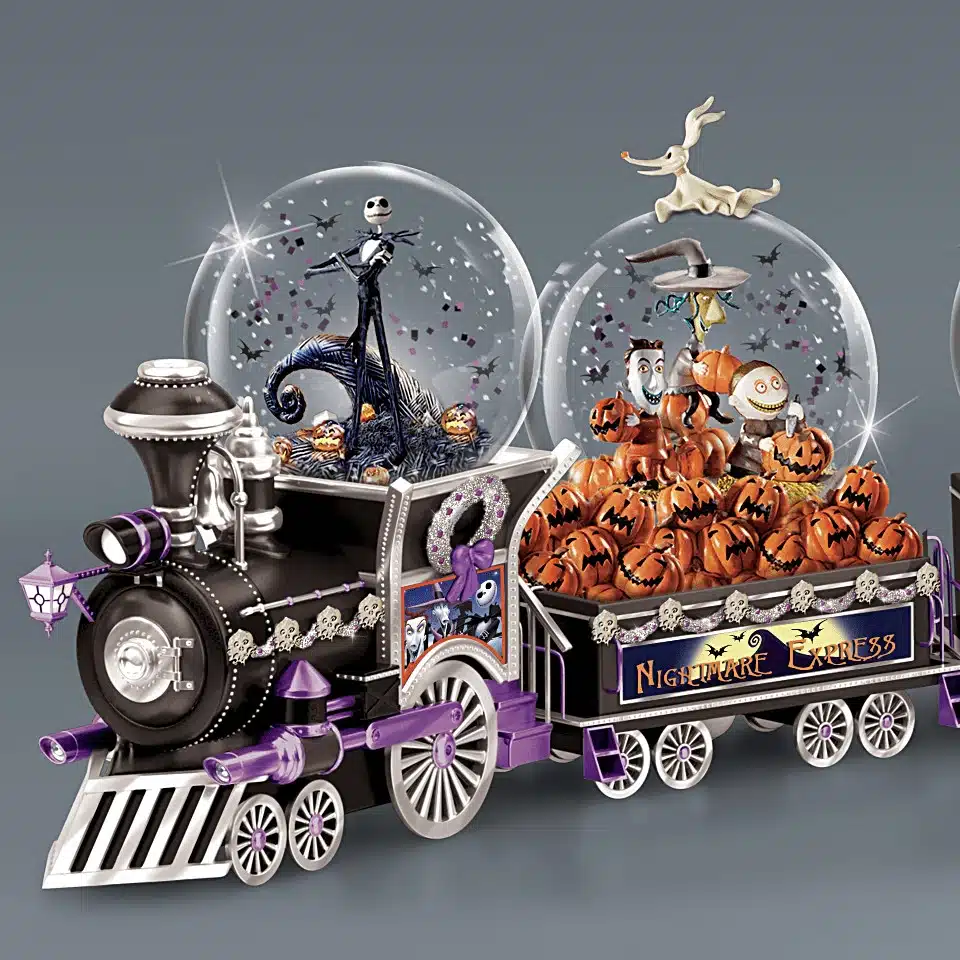 The Bradford Exchange is known for its unique collectibles. You sign up for them like a subscription. Each issue is another part of the collection.
Issue One is called "All Aboard for Halloweentown"! This one features Jack Skellington within a glass globe on a sculpted engine leading the way for the rest of the collection! It even plays music from the film's soundtrack! So cool!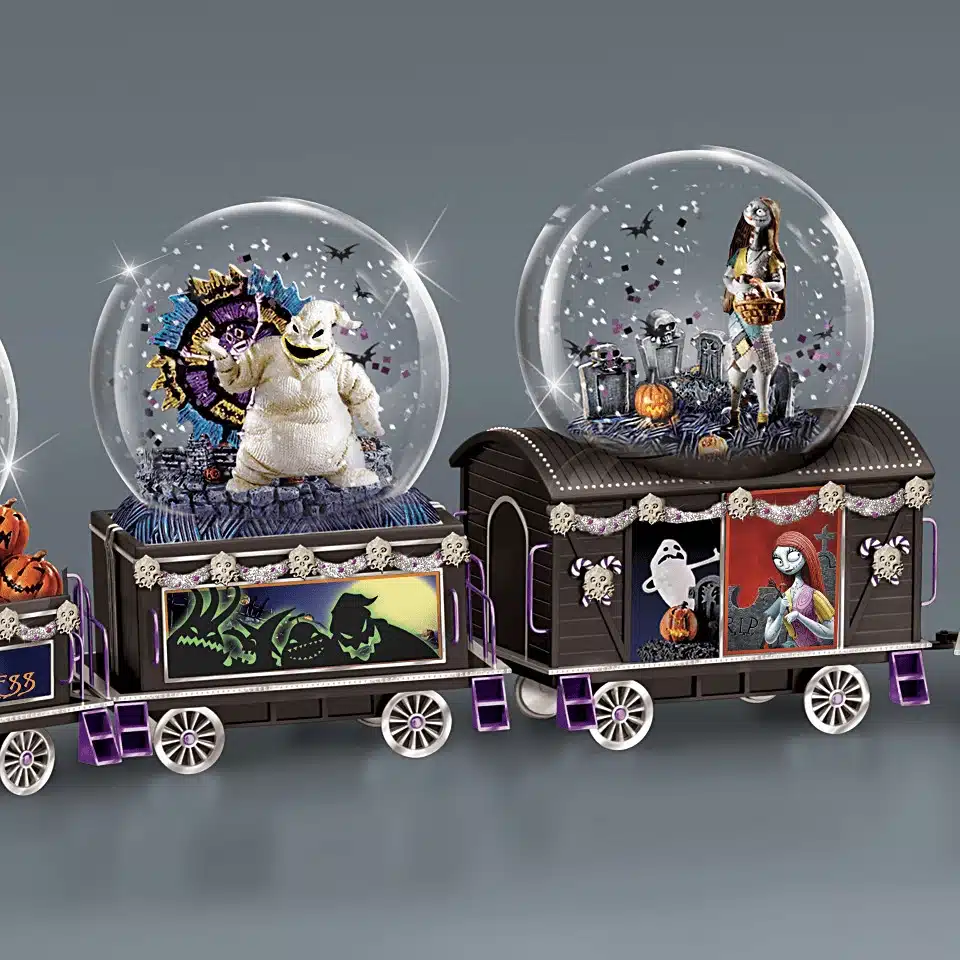 Issue Two is called "Carving Out Some Mischief", Issue Three is called "O-o-o-ogie Boogie" and Issue Four is called "Spooky Graveyard Picnic". There will also be other issues in the Nightmare Before Christmas glitter globe train cars collection.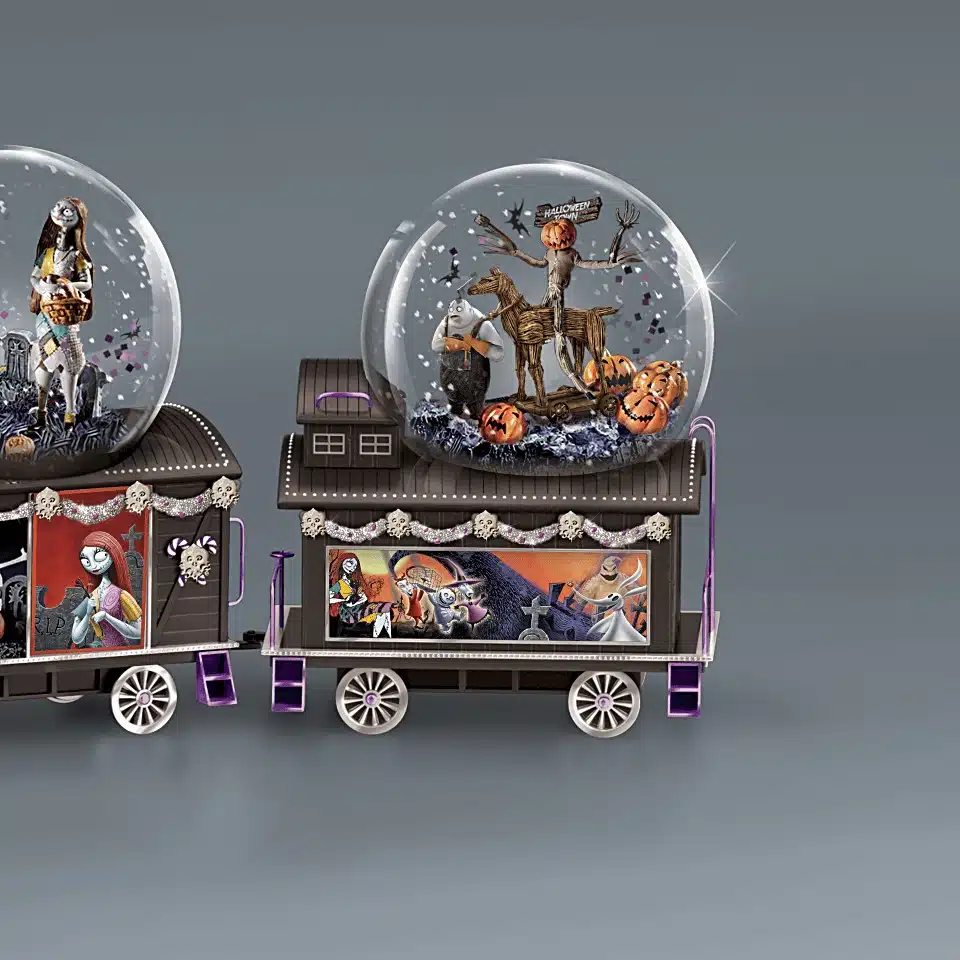 You can find this fun Nightmare Before Christmas train and much for now at The Bradford Exchange online!
Stay tuned for more Halloween merchandise updates as we see them!
Info from Totally the Bomb!