Hello Ohana!
I hope you all had a Happy New Year!! I can not believe it is already 2020! It seems like just yesterday we were getting ready for Y2K.  Time sure does go by fast, doesn't it?  Well except when you are waiting for something that is.  For example, all the new things coming to the parks? I am so excited to see all the changes coming to the parks this year!  I mean next year is the 50th anniversary so we all know that is going to be huge!  So, what are your top five things you are excited about? Here is my list!
Beauty and the Beast Sing along – France Pavilion Epcot-Opening January 17th 2020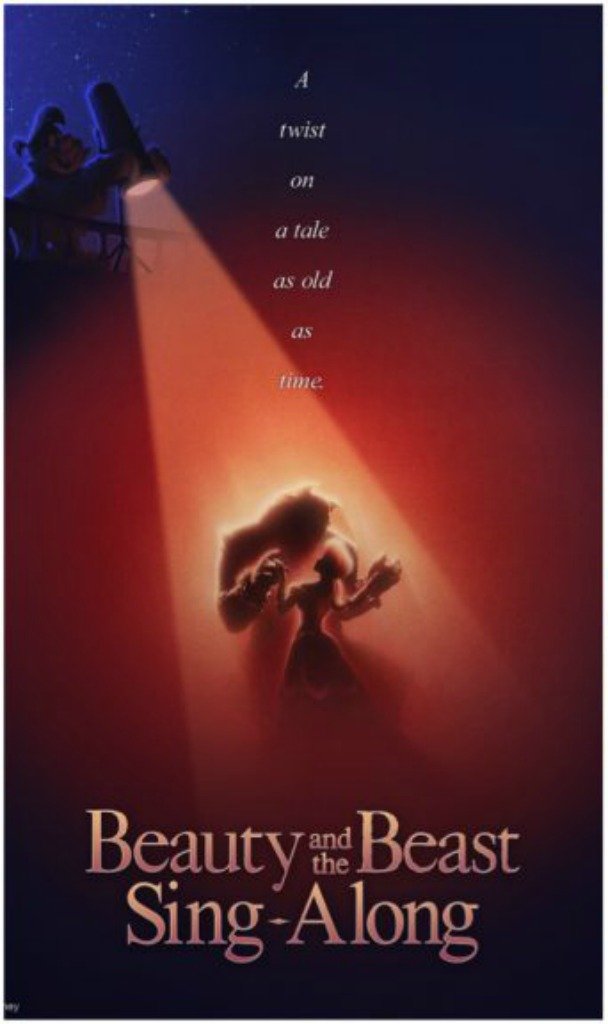 Well, we don't have to wait long for this one to be open now, do we!  How exciting is this? Another  sing-along!  It won't be exactly like the one at Hollywood Studios, this one will not have live actors.  From what we have been told so far, it will be a twist on the original story with narration from Angela Lansbury, who is the voice of Mrs. Potts. It will run in rotation with "Impressions de France" which also got an upgrade to 4K projection.  They will probably have a sign that will tell you when each is running and they will alternate throughout the day.  So, brush up on that signing voice!
Remy's Ratatouille Adventure – France Pavilion Epcot-Opening Summer 2020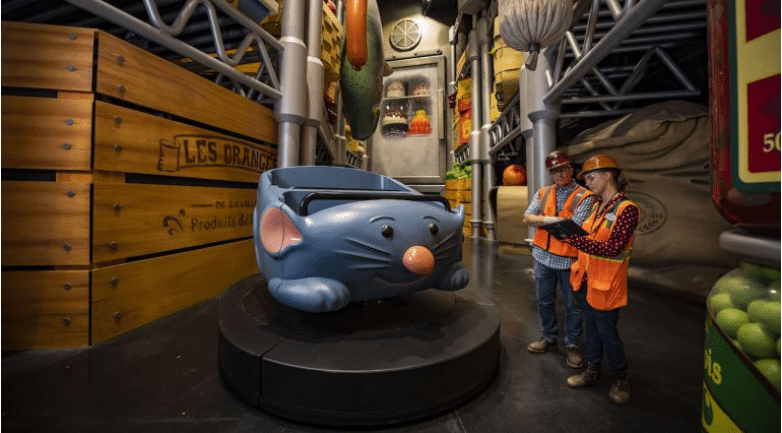 So, this one we don't have an exact date for it to open we just know sometime in the summer of 2020, but that could be any time between June and August.  I'm sure that once we get closer to summer, we will get an exact date.  What we know so far, is that you will shrink down to the size of a rat and have an adventure with chef Remy.  This is a family-friendly attraction which means that little ones will enjoy as well as adults.  What excites me about this ride is that we still don't have a ton of details! So, it's the anticipation of what it could be that makes you anxious for it.  Ratatouille is a very cute movie and if you haven't watched it yet, I suggest you do it.  It really is a good one!
Mickey and Minnie's Runaway Railway! – Disney's Hollywood Studios- Opening March 4th, 2020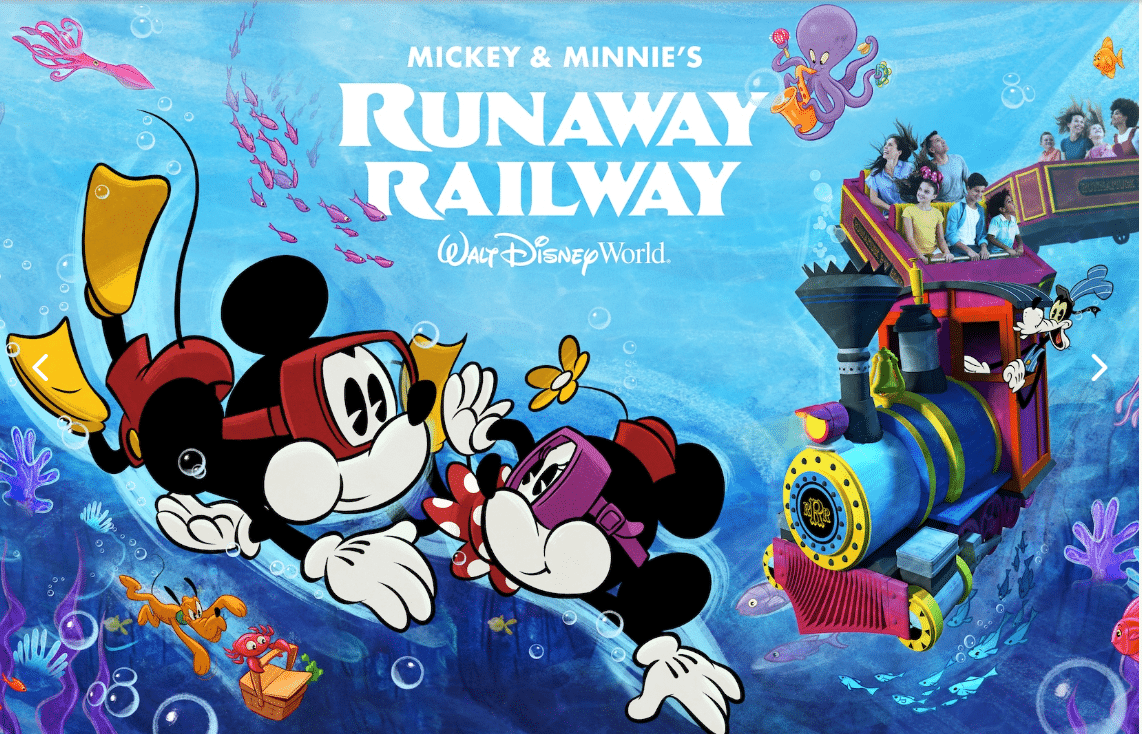 This one is so exciting for me and I think it's because it is the first attraction replacement that my daughter will be part of.  I remember when the Great Movie Ride closed, I was devastated.  I loved this ride because it was long, it was in the AC and the story was great.  When I found out it was closing, I took my little girl who was not even 1 yet to ride it. She had been before, but we had to say goodbye one more time.  When the new ride opens in its place, she will get to ride that too!  From what we know guests will be in a new cartoon where you are on a train driven by Goofy!  The ride system is the same however the rest is all different. Mickey Mouse is finally getting his own attraction, I can't wait!
Harmonious Nighttime Spectacular – Epcot- Opening TBA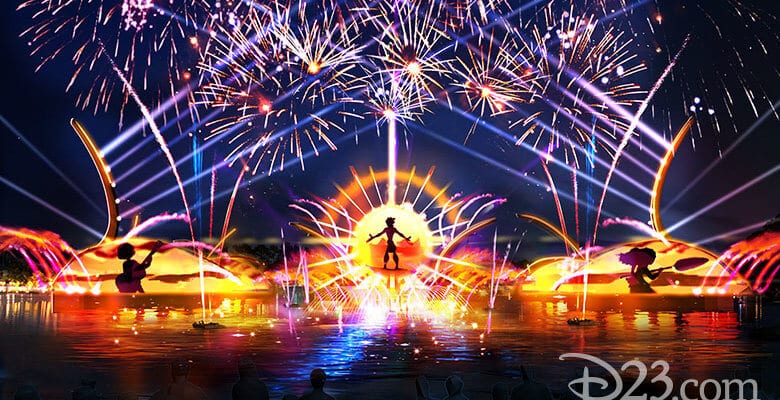 I am excited about this because I miss Illuminations Reflections of Earth.  Now there is Epcot Forever which is the current show and even though it is cool to see, it's not really doing it for me.  I don't get all the feels as I did with Illuminations.  That can only mean one thing, this new show is going to be amazing.  Disney is making us wait and I am so excited to see it! When will it open? We don't know exactly. It could be in summer, maybe it will be in the Fall of 2021.  One  thing is for sure when The Main Street Mouse gets an opening date, it will be announced! So, stay tuned!
Guardians of the Galaxy Cosmic Rewind – Epcot-Opening 2021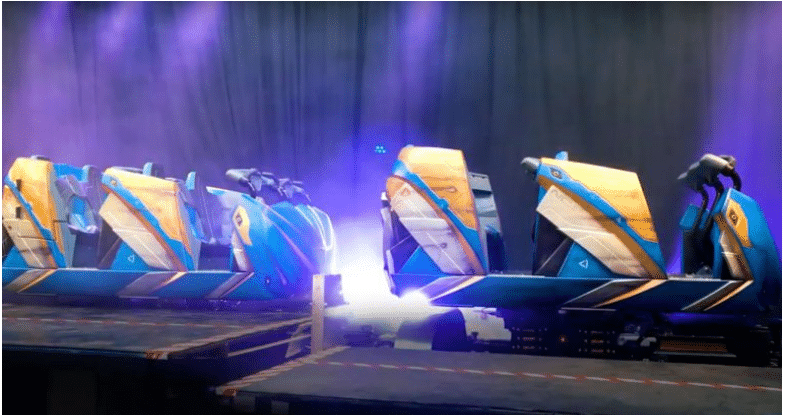 Ok, I am really excited about this one but also really nervous.  We don't know many details about it yet.  We know the ride vehicle concept, we know it's going to have great music and we know it will be a backward launch.  This coaster is a story coaster so there is going to be a lot to see.  I am nervous about what it will do, as far as its motion.  But one thing is for sure.  It is a Marvel attraction, its Guardians, and I'm going on it!  Who doesn't love The Guardians of the Galaxy with all the great tunes?  You can't go wrong with epic music on a ride, that is for sure.  Now we had to lose Ellen's Universe of Energy to make way for this attraction  and I do miss Ellen.  However, I am totally ok with her being gone to make way for this attraction.  It was time and I am very impatient for this opening. Hooray for Marvel at WDW, finally!
Whew, that was quite a list.  Some things are coming really soon others we need to wait a bit, but one thing is for sure…. If I learned anything from being a Disney fan, the waiting pays off!  See you next time Main Streeters, have a great week!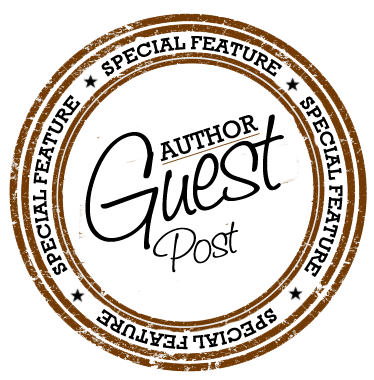 Latest posts by Guest Blog
(see all)