The spooky season presses on, especially at Disney Parks. I was scrolling for Disney news and came across this adorable Jack Skellington cotton candy, served up at Disneyland. Here's the scoop from Delish!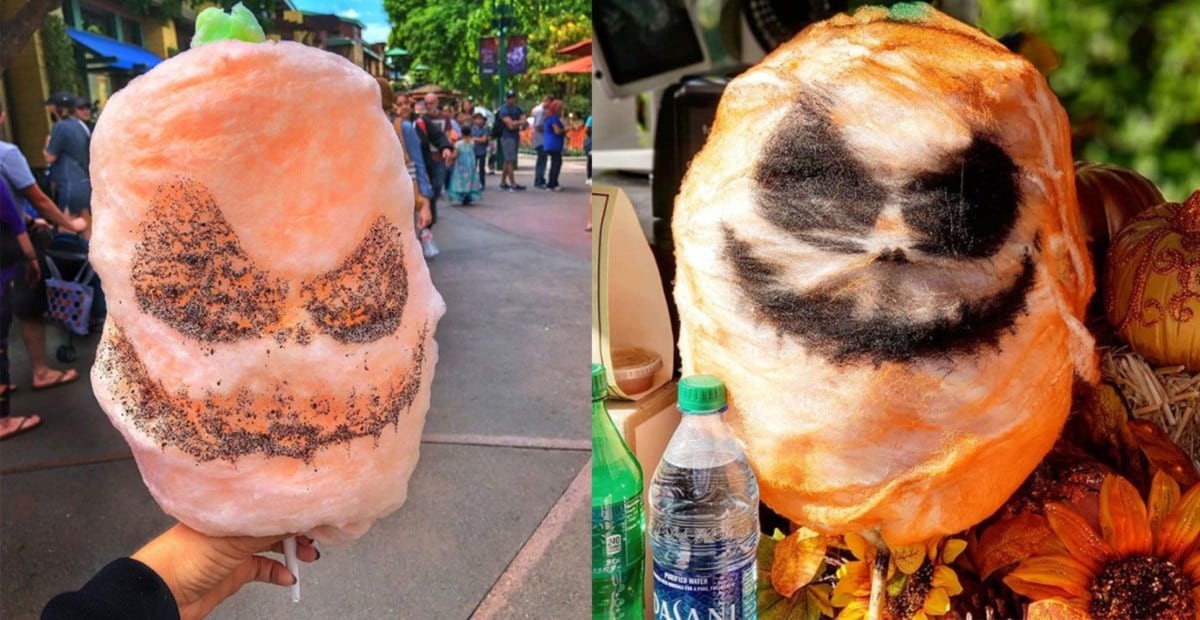 Another day, another dessert that's making us want to immediately plan a trip to Disney. This time, cotton candy got dressed up like a classic Halloween movie.

Spotted by several Disney bloggers, the orange cotton candy is decorated with black sugar (or Oreo cookie dust, as noted by @ktthedisneybear) to look like Jack Skellington, the main character in The Nightmare Before Christmas. (If you haven't seen it, you have some homework to do this month.) It's even got a green stem on top, just like a real pumpkin.
The festive treat comes from Cotton Candy Creations in Downtown Disney—the same place that created the Pineapple Cotton Candy resembling a Dole Whip. Each one costs $8, and tastes like regular old cotton candy!
I wish we had these festively fun treats at Walt Disney World too! Stay tuned to The Main Street Mouse for more Halloween fun as we see it. Feel free to follow us on Instagram @themainstreetmouse too!