Epcot's Food and Wine Festival began this past week and our family decided to venture out on Saturday to check things out and get a taste of some of our families favorite foods.
First up for my family was the Flavors From Fire booth.  We tried the Charred Chimichurri Skirt Steak on a Smoked Corn Cake with pickled vegetable slaw and Cilantro Aioli.  This was really flavorful.  The steak was tender and the corn cake was the perfect pairing to bring all the flavors together.  This was soooo good that we forgot to take a picture before we ate it!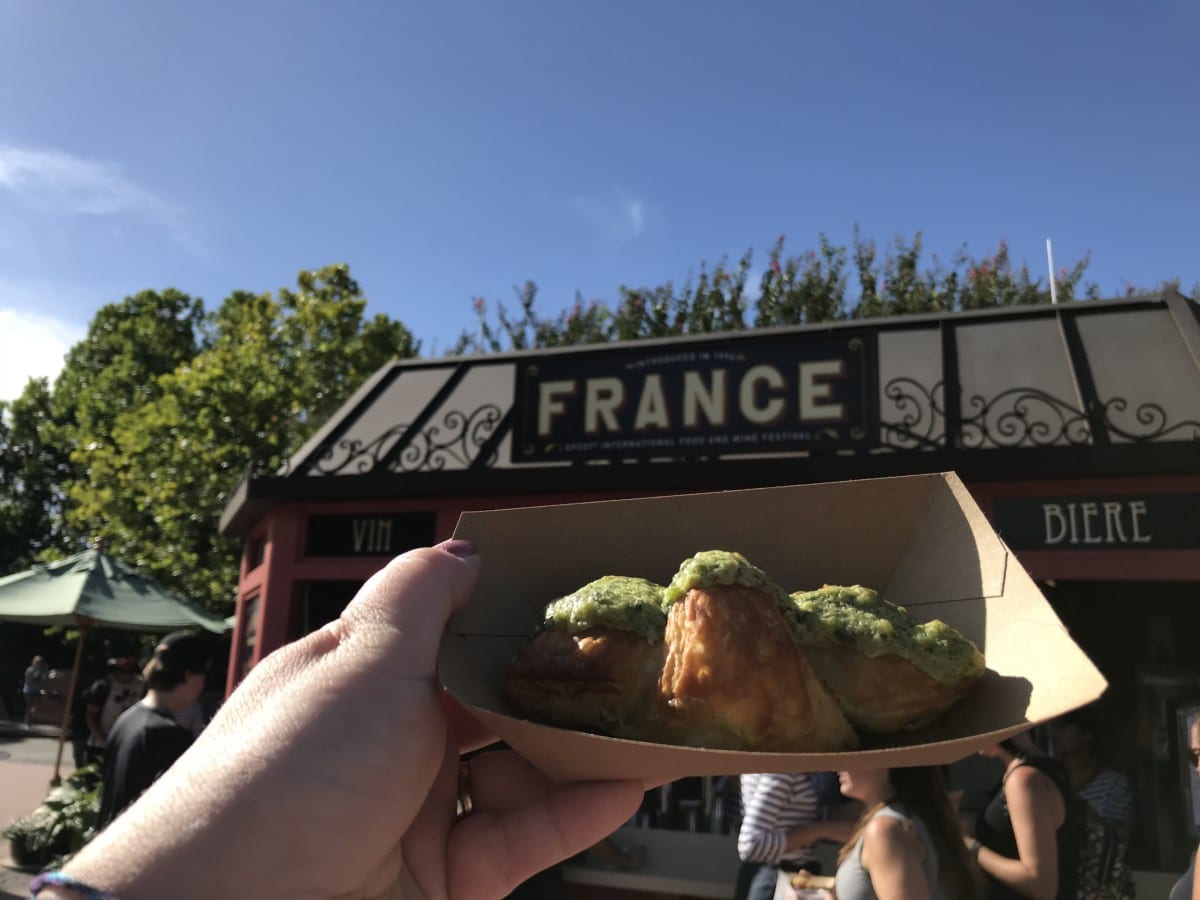 Next up was Croissant aux Escargots.  This is a favorite for our family.  Even my kids love it.  It's a light and flaky croissant stuffed with escargot, garlic, and parsley.  Don't let the thought of Escargot scare you.  It's delicious and definitely worth a try.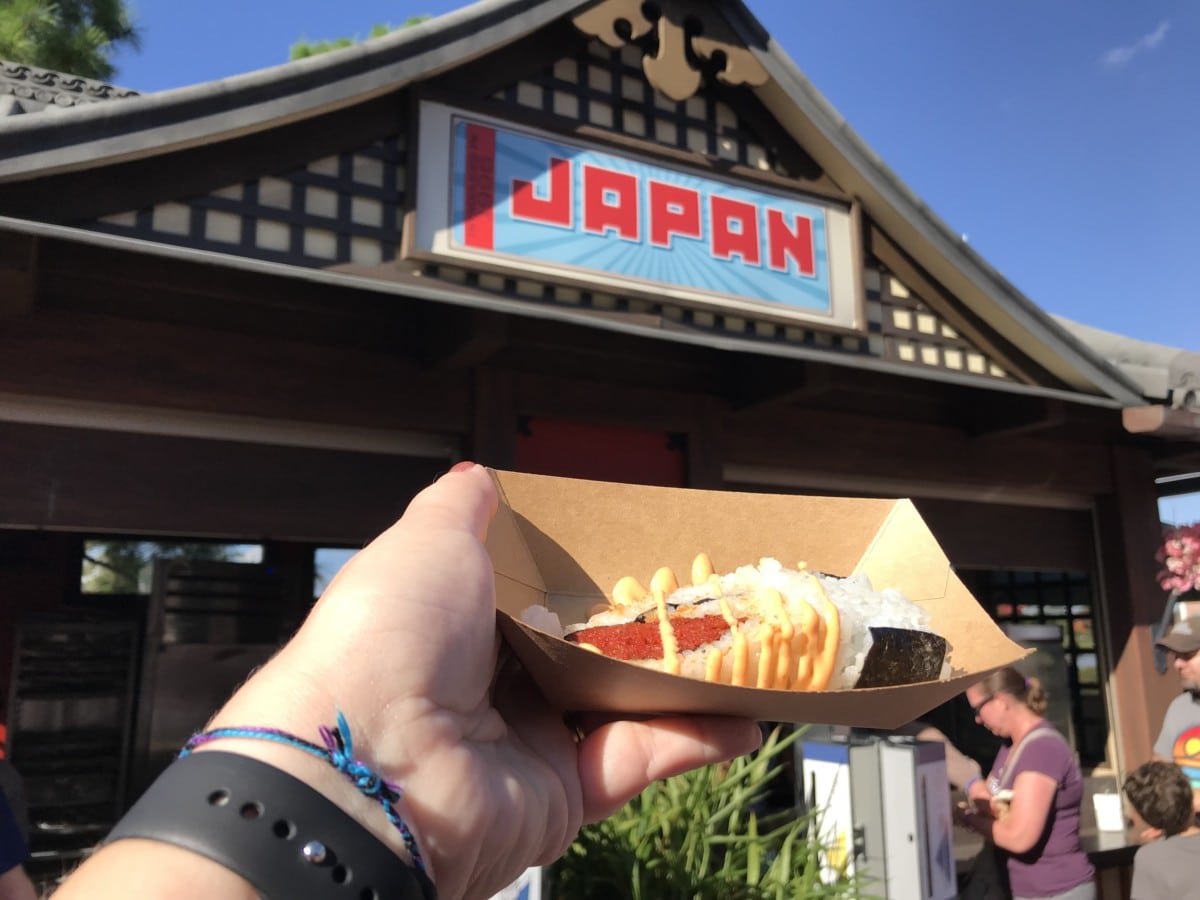 Next up we stopped in Japan to try the Spicy Roll which is a tuna and salmon roll topped with Volcano sauce.  This was really good and a nice size portion.  Enough for two to get a good taste of it.  Don't let the Volcano sauce scare you, I'm not a fan of anything too spicy and this was not that spicy.  Just the right amount of spice to bring all the flavors together.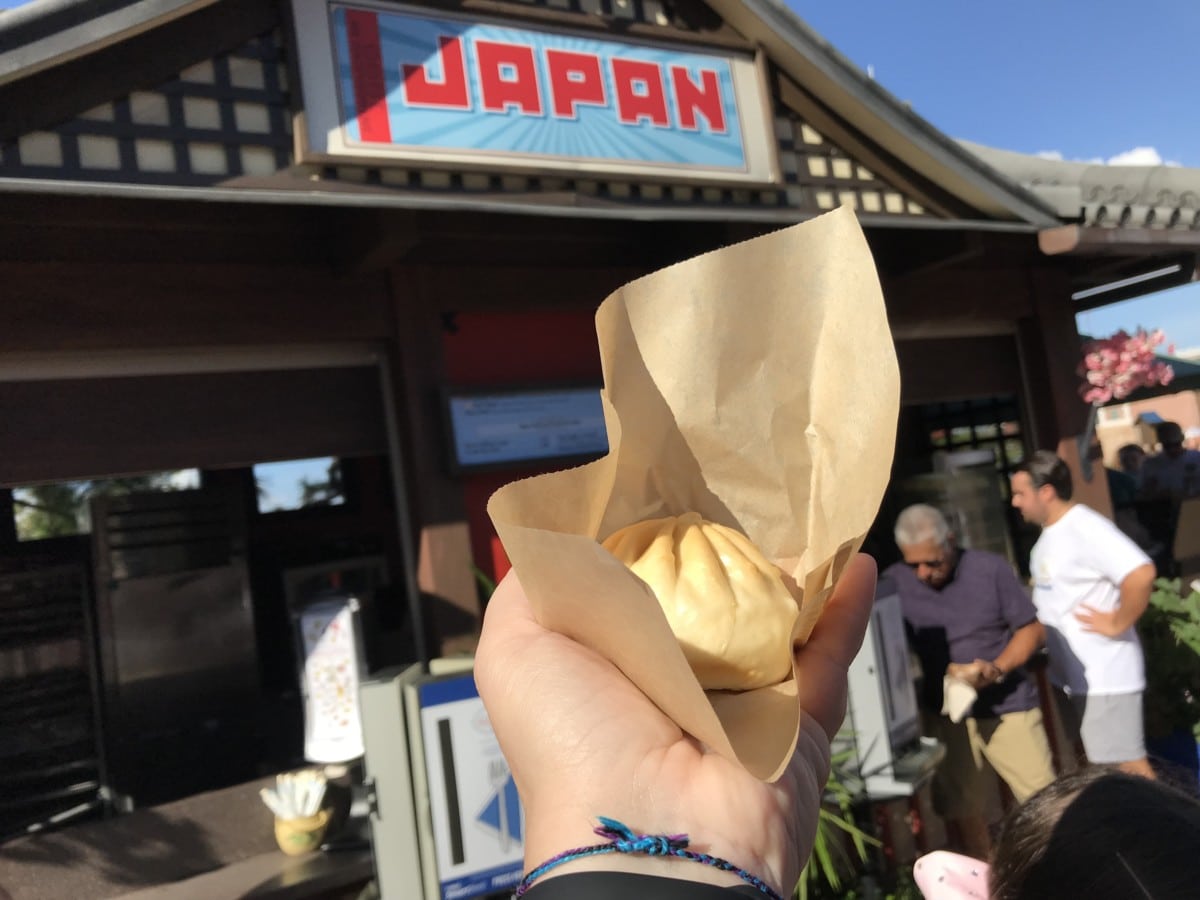 We also tried the Teriyaki Chicken Bun at the Japan booth. I really enjoyed this one.  It's a steamed bun filled with chicken, vegetables, and a sweet teriyaki sauce.  This is so good.  Very flavorful and the steamed bun is really tasty.  I will definitely be getting this again.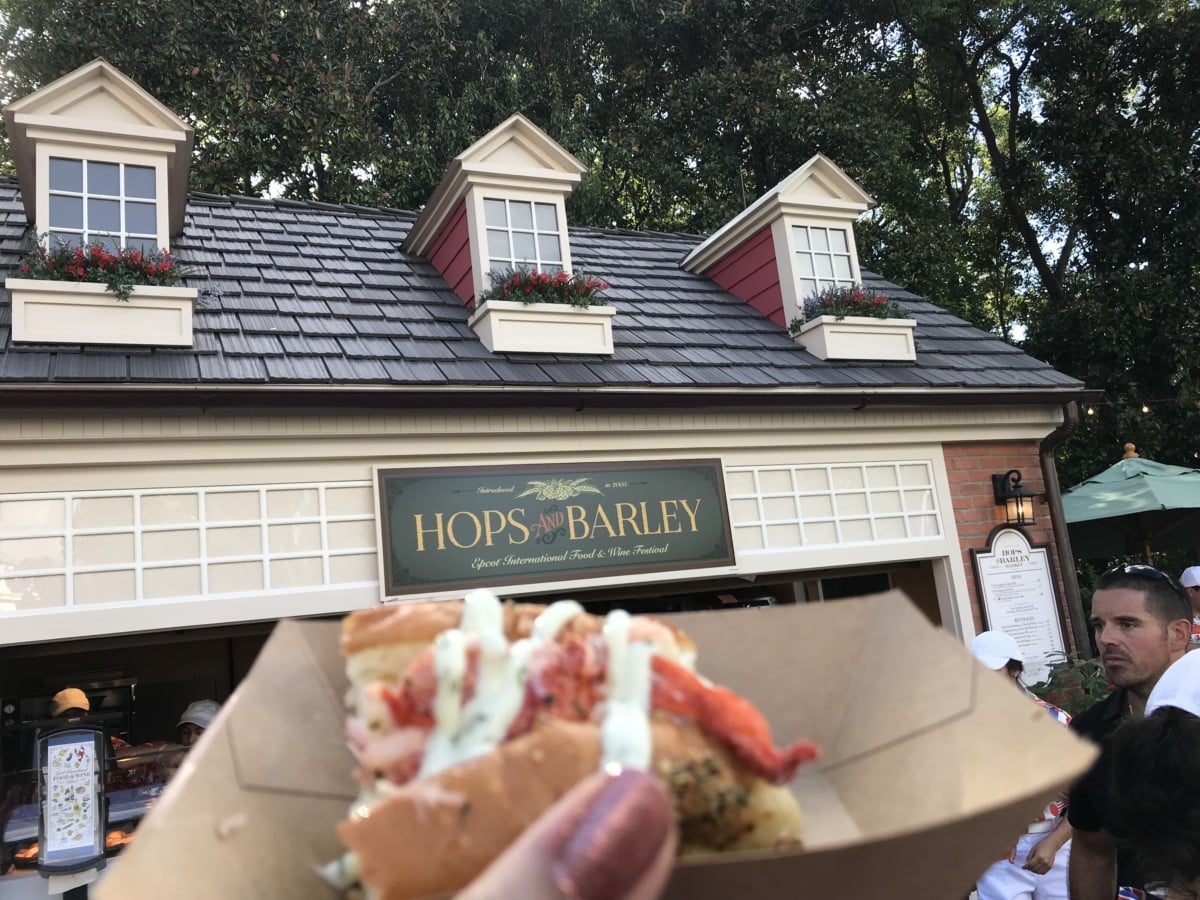 Our last stop for the day was the Hops & Barley booth for the New England Lobster Roll.  Now I am a New England girl who moved to Orlando 20 years ago.  It is really hard to find a lobster roll down here that compares to what I'm used to up North.  This definitely fits the bill.  We wait all year for the Food and Wine festival just to get this roll.  Three of us ordered this and devoured it.  It's warm lobster with fresh herb mayonnaise on top and a griddled roll.  The lobster is super tender and buttery and the roll is so light and flaky.  This is a must do for sure.  We will get this every time we visit Food and Wine this year.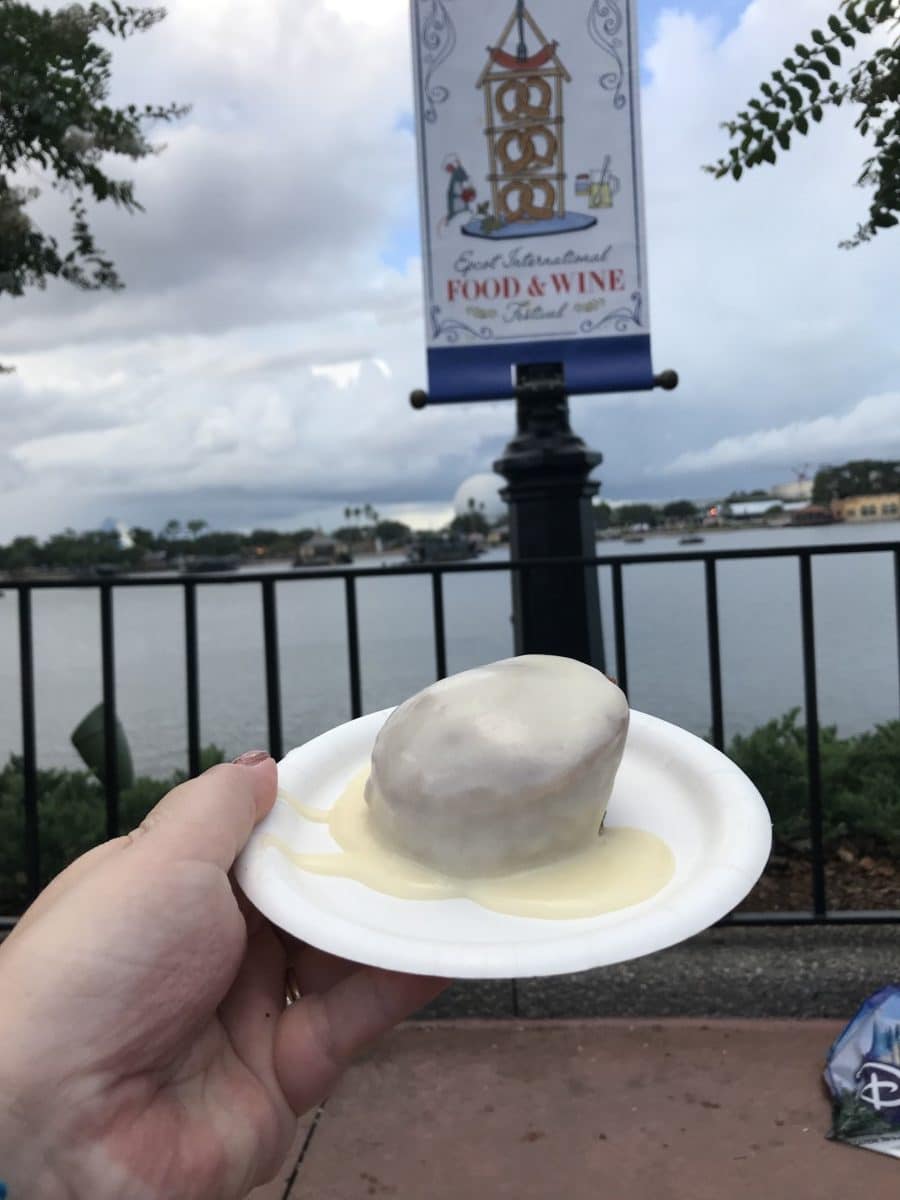 Last but not least was also from the Hops & Barley booth and that was the Freshly Baked Carrot Cake with Cream Cheese Icing.  We ordered two of these for our kiddos and they devoured them.  The cake was warm with tons of icing.  It was a perfect way to end our first round of tasting at Food and Wine.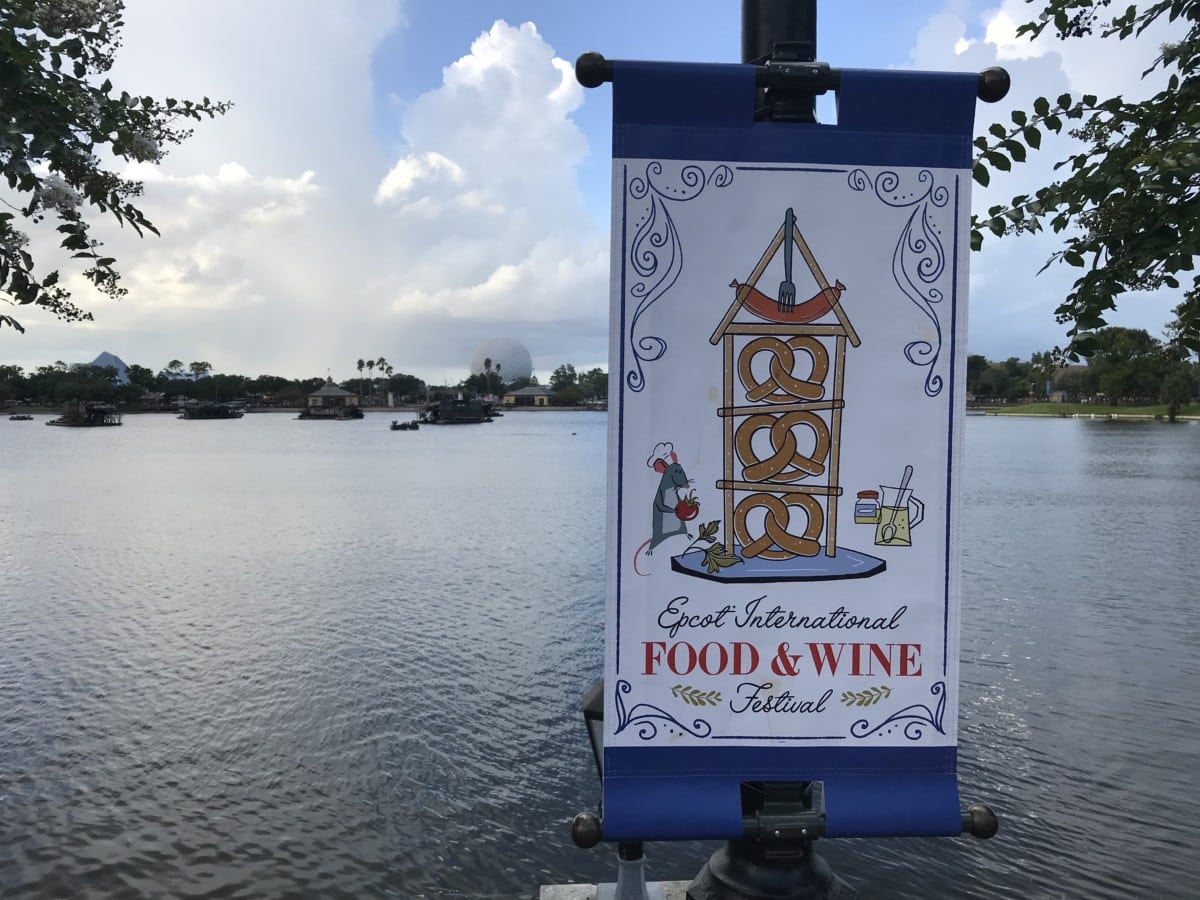 We only touched on a few items this week at Epcot's International Food and Wine Festival, but thankfully we are locals and will be back many times to continue tasting more goodies.  I look forward to sharing more of our tastings soon.  So stay tuned!