Wizarding in Disney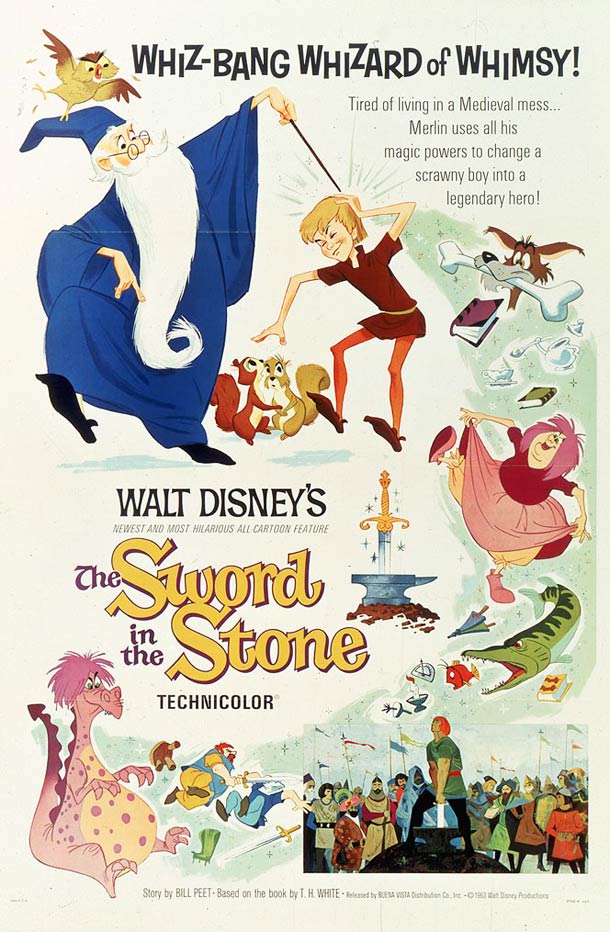 All Hail the Main Streeters! Blow the fanfare; they have returned to read the blog!  Happy Thursday Friends, and welcome back to The Main Street Mouse! As I continue down memory lane, unearthing Walt's classic movies and finding enlightenment, life lessons, and wonderful quotes to share with you all, the journey continues to the 18th animated film by Walt; the Sword in the Stone.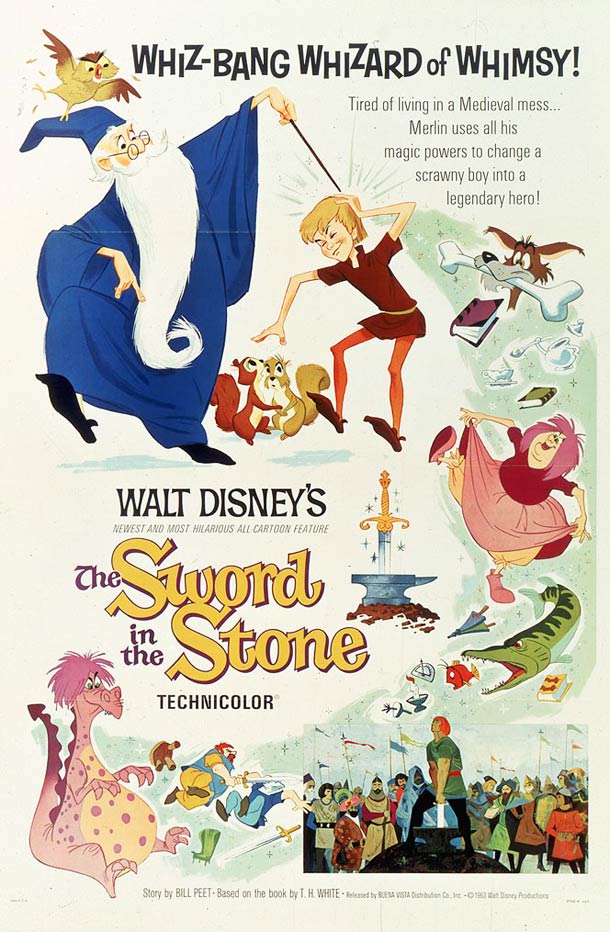 Unfortunately, if you follow Disney history closely, you would know the release of this movie in 1963 marks the last animated film Walt would see come to fruition before his untimely death in 1966. It's also a widely underrated animated film when you think of all the other classics that come to mind in the Disney vault; however, the Wizardry exists in Disney. I know, I know, the theme park down the block likes to claim it's got all the Wizarding the World can handle, but before Dumbledore, there was Merlin.
So instead of a life lesson theme this week, although there are plenty you can gather from Merlin and his mischief in the movie; let's explore where the Wizarding happened and still happens at Disney.
Sword in the Actual Stone
At Walt Disney World you can find Excalibur (the sword) in front of the Cinderella Carousel in Fantasyland. At Disneyland you can find the sword incased in the anvil in front of King Arthur Carousel at Disneyland. Hong Kong and Paris Disneyland also feature the sword in the stone. Now ask yourselves, how often do you just walk by this hidden gem and not realize that you can actually set yourself up to pull the sword up from the stone or the anvil? Yes friends, you can. It doesn't happen as often as it used to, but sometimes a little Disney magic allows a lucky person so pull the sword.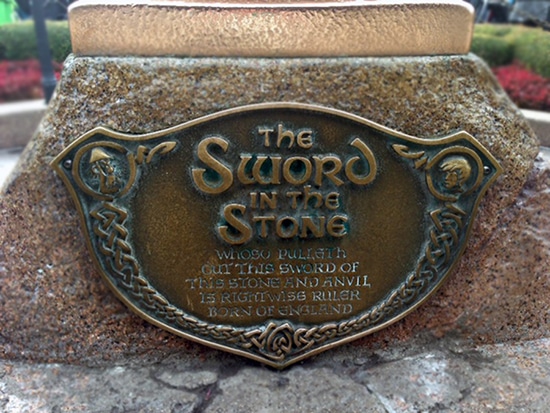 Merlin would Magically Appear at Disney World and Disneyland
At one point there used to be a celebration with Merlin, much like a street show, which included the opportunity to appoint a temporary leader of the realm. Here is how the show would go; since Good King Arthur was set to go off on vacation, there was a need for new temporary royal ruler of the realm in his absence. Merlin would use his magic to select the appropriate candidate and they would rule while King Arthur went over to Animal Kingdom on Safari. Merlin would first pick an adult who would be unable, despite their best effort, to pull the sword. Surely with this spectacle there would be some laughs gained, and then Merlin would select a child who would magically raise the sword half way and be crowned the temporary ruler. As the show goes on, it is explained that it took so long to find the proper ruler that their reign is over, and Merlin proceeds to give the child a medallion and a certificate.
If that sounds cool to you, your best bet to meet Merlin is at Disneyland Hong Kong where the show is still a staple of entertainment.
Sorcerers of the Magic Kingdom – Help Merlin
I personally love this interactive feature throughout the park. Let me tell you, there have been visits where all my husband and I do is go on missions and try to beat Hades, while occasionally stopping to ride the Haunted Mansion, or snag a dole whip. If you aren't familiar with Sorcerers of the Magic Kingdom, well hold on to your cauldron's kids, you're going to want to get yourself some spell casting cards and get started.

You can sign up for the game at the Firehouse at Main Street. Once you have your cards, you will get a Sorcerer Key Card, Merlin's mystical map, spell cards and training on how to unlock Magic Portals and defeat the dastardly evildoers. From there, you can embark on an interactive scavenger hunt to halt Hades in his tracks! There are 9 exciting quests to go on, but they all amount to beating Hades, and some of his brigade of Disney baddies—Yzma, Cruella, Scar, Jafar, Maleficent, Ursula, Ratcliffe and Dr. Facilier. It really is a whole lot of fun, and something that is out of the way for the most part. The portals are in "hidden" places, but the excitement upon beating a villain will surely be visible. The best part about this adventure within the Kingdom is that is free of charge to play. You can become a Sorcerer with your regular admission to Magic Kingdom.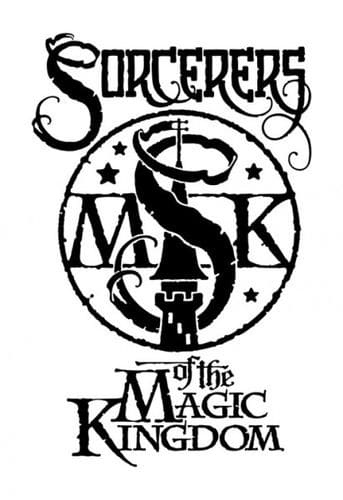 The Sword in the Stone is making a comeback
The rumor mill started pumping in 2015 about a live action version of the Sword in the Stone. Back in January, it was confirmed with the announcement of Juan Carlos Fresnadillo signing on to direct the film that we will be seeing a reboot live action version of the movie. It's also said that Disney is developing The Merlin Saga, which will become a potential franchise.
So much to look forward to! Tell us Main Streeters, did you ever see Merlin's show before it magically disappeared from Fantasyland? Have you pulled the sword from the stone? We would love to hear your stories! Share with us!