Holiday Gifting – Disney Springs Style
The holidays typically welcome the acts of giving and receiving gifts. Disney Springs has become the mecca of holiday shopping this year. Judging from their insane black Friday deals on merch the Springs is the place to go if you are looking for the perfect holiday treat, and surprisingly it's not all Disney merch. I scoured the interwebs to find out what wonderful gifts you can find to stuff stockings or wrap and place under the tree from the stores at the Springs. Let's start with five this week.
Alex and Ani – the popular jewelry brand has really taken off and has been at shops in Disney Parks for quite some time, now they have a store at the Springs. Best known for their bangles created with positive energy, you can find something Disney inspired or just uplifting. Gift ideas include wire charm bangles, rings, earrings and necklaces. You are going to want to shop here for the person who loves jewelry and embraces a positive message through their fashion style.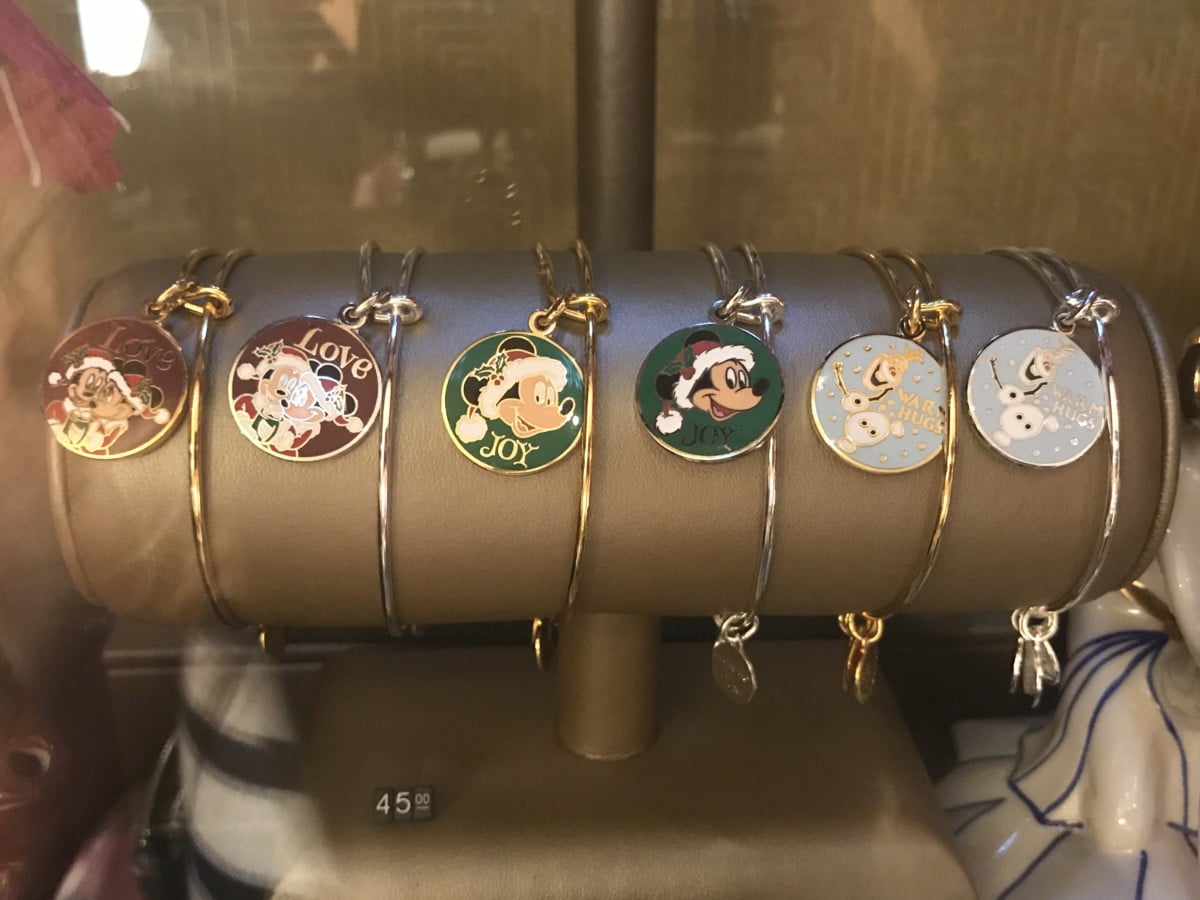 American Threads – this women's boutique clothing shop is a perfect place to shop for the lady who enjoys the bohemian fashion trends and lives with a free spirit mentality. You can find really comfortable and vintage looking band t-shirts, rompers often seen worn to music festivals, and extra eclectic yet whimsical accessories.
Anthropologie – This shop is a carefully curated mess of all things beautiful. You can find home design goods and other fascinating items to showcase in your home. Aside from beautiful conversation starting pieces, there are clothes, shoes, and beauty products. This is the shop to be at if you're looking to gift something unexpected.
The Art of Disney – Say Hello to fabulous Disney art and goodbye to your money. If I could buy all the Haunted Mansion Art in this place, I would gladly go broke. Alas, I must adult and cannot be so foolish, so I just pop in to look at the stunning works. This shop is a gallery of Disney art, and offers gifts for the Disney or art fanatic in your life. Maybe if you are lucky, while you shop you will get to meet one of the famed artists whose works line the walls and they can sign your purchase, as it's known that artist's often make appearances at the shop.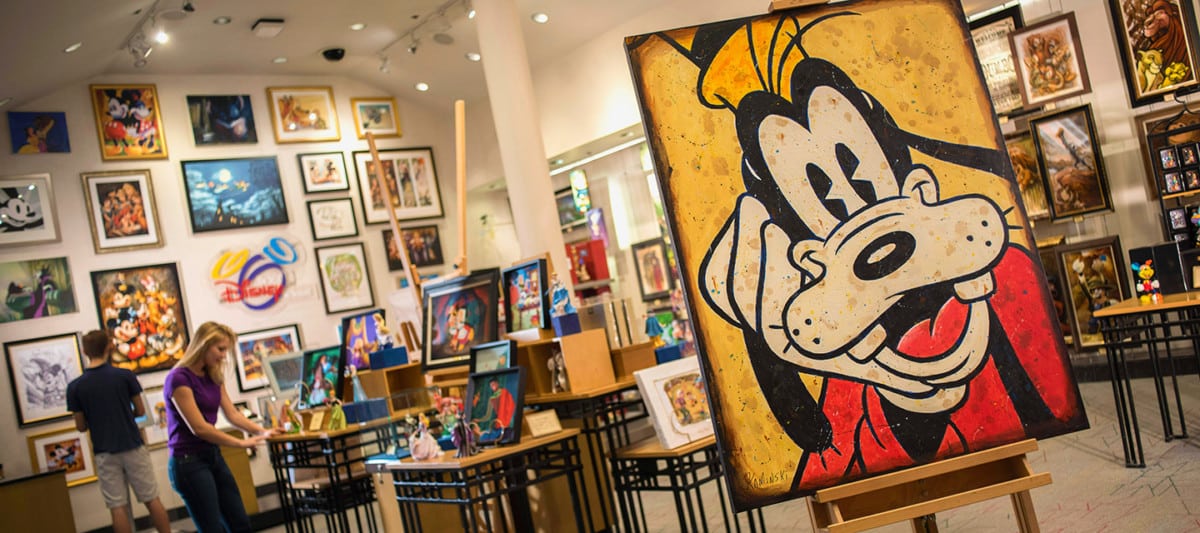 The Art of Shaving – if you're looking to gift the gentlemen in your life some of the most luxurious and wonderful smelling products to pamper their skin or maintain their beards, this is the shop to pop in on. Here you can find shaving sets at reasonable prices, and other products for grooming. This location also offers shaves and haircuts if you feel the need to give the gift of getting handsome.
There you have it MainStreeters. Five Disney Springs shops offering lots of diverse and fun gift options for a variety of personalities and styles. Next week, I will share some more on the shops at the Springs and give you additional gift ideas to be on the lookout for.
Has anyone picked up something amazing at these shops for the Holidays? Share with us!
Author:
Erika
Erika Roberts has been a Disney kid for as long as she can remember, but her love of visiting Disney Parks started after just one ride in a Doom Buggy. She couldn't run to guest relations fast enough to offer up her soul in return for an Annual Pass. Since then Disney has taken all of her money, but has given her the most cherished memories; from watching her Nona's face light up with happy tears as we strolled down Main Street on her first visit (she was 84 at the time), to her very own engagement on Halloween in front of the Haunted Mansion.
Erika is excited to be on the TMSM team and where Disney Parks are concerned, you won't catch her dead on It's a Small World. If she asks to ride that, this is a clear indication that she is in danger and you must send help. You will, however, catch her performing Random Acts of Disney (R.A.D's), park hopping with her amazing group of impressively talented and kind friends (usually in some themed attire), hanging out by The Haunted Mansion, and ugly crying during fireworks… then begging for a Mickey Premium Bar to eat her feelings…this is a judgment-free bio.
Otherwise, Erika works for the State of Florida and is actively involved in her community. Erika believes in empowering others and spreading kindness to people from all walks of life. Erika also makes custom designed Disney inspired ears, etched glass, gifts, and accessories. You can check out, like or follow her work on FB, which also links to my shop's Instagram: www.facebook.com/imagineering.emporium. She looks forward to getting to know everyone and sharing the magic of Disney!