So exciting! Recap in case you missed it!
Also, if you're coming to either meet up this weekend and want your book copy signed, please bring it with you!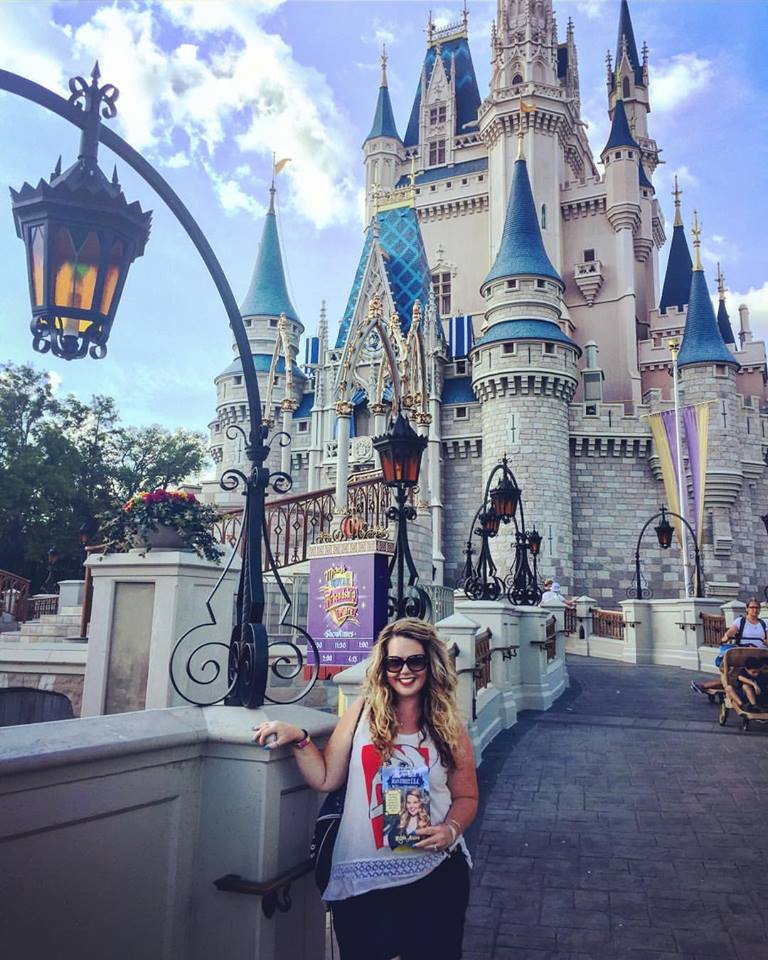 My new book, Moving to Main Street, U.S.A. has been out a few months now, and so far the feedback that I've received has been nothing short of amazing.  I'm so thankful for the people who have reached out, left reviews, and supported this project that is so near and dear to my heart.  In July at the D23 Expo in Anaheim, I was asked by the Disney Archives for a copy to add to their collection. Such a dream come true. My hope with this book, was to inspire others and hopefully shed some light on what it's like to pick up and relocate closer to the House of Mouse! Here are some of the reviews from Amazon~
Otived ~ Great read! I have followed Michele and her family on their amazing journey through their site and other social media… being able to read about it, with insight into Michele's life and all the emotions they felt as they made their big move was awesome! Thank you Michele for allowing all of your fans into your world!!!
Ericca C ~ This was a great book. This was a quick read and could not put it down. I felt like I was right there with her during her each part of her story from her home town to Disney. I really enjoyed reading it.
Angela W ~ I've been a fan of TMSM since before the move. I don't think Michele realizes the true extent of her writing talent. She writes as though she's having a conversation with you at her kitchen table. No fussiness, no pretense. She's writes honestly about the good and the bad, and I love that! When I was reading this, it felt as though I was given Carte Blanche in a Q&A session, without having to ask the questions. She answered the questions I have wondered about from time to time, as well as questions I didn't realize I had. I always look for something positive in any given situation, but I'm also a realist. Michele covered difficult subjects that most people would gloss over or sugar coat. She doesn't delve into "gorey detail" but she didn't shy away from the negative things either. That means a great deal to me in general and as a follower/reader of her site. Michele often says "what you see is what you get with me." I believe that wholeheartedly. If you've ever thought about taking that leap of faith to follow a dream, you should read this book.
Disneytothemax ~ I started following Michele on Facebook through The Main Street Mouse before she moved to Florida. It was very interesting to see how it all unfolded! It's nice to see someone so sweet, and full of energy get to live her dream! I'm very envious of her and the support of her family to pick up and move! It was a very touching story and I read it all in one sitting! Great job Michele!!
Cathy G ~ I was happy to get an idea of all the work behind "The Main Street Mouse" and "The Main Street Monthly" that I enjoy so much. I also was interested to get an idea of what it's like to make the move to Orlando. Like many people, that's a dream of mine. It was generous of Michele to share so much of her personal story. It was an inspiration to me.
Chuck B ~ I got the Kindle version! Great read, love to follow Michele's journey through her love of Disney! I am not generally a book reader, i get distracted easily and lose interest. I read this in 3 sittings, may be a new record for me. This book was well written and is a must for anyone who is a Disney Fanatic. Michele draws you in and brings you along with her on her journey! The ups, the downs, the heartbreak and the awesome excitement of chasing your dreams!
Carol N ~ This book was awesome, you get a true sense of what Michelle and her family went through and felt as they moved from their family to Florida. It was well written, and had so much heart. A great read for anyone, especially a Disney fanatic like me. LOVED IT!!
You can read more here ~ https://www.amazon.com/Moving-Main-Street-U-S-Doorstep/product-reviews/1683900529/ref=cm_cr_getr_d_paging_btm_1?ie=UTF8&showViewpoints=1&pageNumber=1
From the bottom of my heart, THANK YOU, all of you for the encouragement, feedback, love and support! Words can't begin to describe what that means to me.  For those who ordered autograph copies, the latest batch is in the mail now! Thank you all so much…… Go, live your dream!
Get the book here ~ www.movingtomainstreetusa.com