Happy Wednesday Everyone! I hope you're all doing well this evening and are ready for our weekly chat! I know I am, so lets get right to it!
As you know, Epcot's Food and Wine Festival started last week. While this is a good thing for most, as locals we have to pick and choose when we go, because it gets so darn busy. Friday night, we were sitting home trying to decide on whether or not we wanted to venture out to Disney for a few hours. Being that it was opening weekend for the festival, we assumed that things would be crazy there, so we opted out. Instead, we went to dinner and then did a little shopping. Being that I'm constantly surrounded by boys, I don't do as many girly things as I'd like to. That night though, the boys went into the book store and I browsed through Ulta alllllllll by myself. I know it sounds silly, but it's fun when you don't get to do it much. Walking through all the pricier make up… sampling a little bronzer here, a little gloss there. I miss that kind of thing. Back home in Michigan, I'd go shopping with my girlfriends or my mom, and there'd be no rush, just a lot of strolling though our favorite stores, and maybe grabbing lunch too. It's the little things that I miss, things I used to take for granted. Sigh. But shopping was fun, and the stores weren't crowded.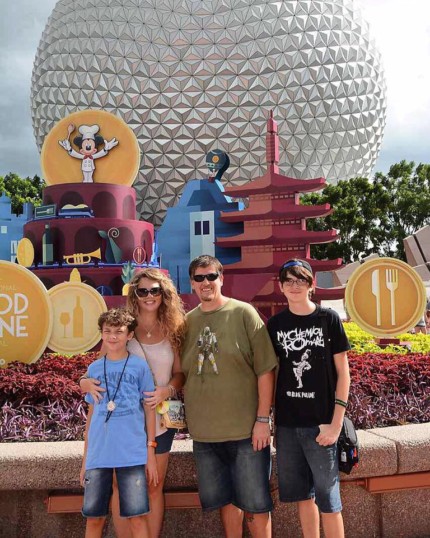 On Saturday, it was time to get our Disney fix. I did my work in the morning, and then we headed out. Lunch was our first stop, and we didn't want to eat at Disney because the food on property has gotten so darn expensive, even at walk ups, and the quality has gotten to be a little "meh" to be truthful. After lunch, we drove to the Magic Kingdom. Oh my gosh…. the parking lot was full by mid afternoon. The boys hadn't seen the festival booths at Epcot yet, so we hopped on the monorail over to Epcot. As many times as we've gone to Disney, the kids have never taken the trip over on the monorail, so they were happy to do something new. We got to Epcot, and to no surprise to any of us, the park was crazy busy. I brought our good camera so my son Andrew could get some more photo practice, so we mostly just walked around to take pictures. It was so crowded, the food booth lines were ridiculously long, so we didn't even bother. It was nice to stroll through the Food and Wine Festival, but we ended up heading back over to the Magic Kingdom. The park was insanely busy there too, I was shocked at how much so. You couldn't even walk on Main Street, we had to fight the crowds just to get past the hub. That's the thing about Fall. People assume because school is back in session we have slower times. That doesn't happen now, with the Halloween parties and Food and Wine, it's so crowded! We did our best to make the best of it though, as usual, and headed for home exhausted later that night.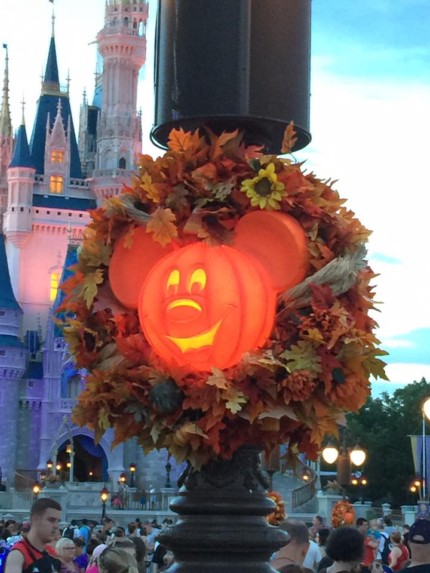 The only other Disney activity we did since last week was to visit Disney Springs while the kids were in school. If you're looking to check out all the new stores and food at Disney Springs, I highly suggest going in the daytime. You can get around and see so much more, much easier because the crowds are so low. I went through some stores in the new Town Center area that I didn't get to before. A lot of those stores are expensive, but beautiful, so I just window shopped. Oh, speaking of window shopping so to speak… A few days ago we had time to kill between going to the post office and picking up my older son from school, so we ate lunch and went walking on the bike trail in Celebration. As most of you know, Celebration is right on the cusp of World Drive, and looks like Wisteria Lane from Desperate Housewives. It's beautiful. Expensive, but beautiful. When we were walking, I told Scott that it's good to have dreams… and I'm dreaming of living in a place as lovely as this. Is it far fetched? Maybe. But dreaming is good…. we all need to have goals, even if we're not sure we can attain them. It's the Disney way I suppose! OH, do you want to hear something funny? While walking the bike trail, there were signs saying that "taunting alligators" is a crime in Florida. I get when they mean, but taunting? What a funny way to get their point across! I won't be taunting any gators anytime soon, they're safe with me!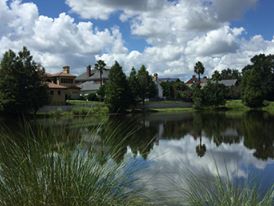 Well my friends, that's it for this week. I have a busy weekend coming up, so I'm sure we'll have a lot to talk about next Wednesday. I know each week I thank you for reading and such, but I want you to know how much the support is appreciated. Each time you visit our site, share our posts on Facebook, tell a friend about TMSM….. all of that is a huge part of our success. I know in my heart that we do well because of all of you, and I'll always be grateful for your kindness, it will never go unnoticed. If I could give you all a hug, I certainly would. Oh, but if you're able to make it to our meet up in November, then there shall be a hug or two in your future! Details on our Facebook page! Until next week, sending you love, blessings and pixie dust, today and always. See ya real soon! ~M