The Secret Spot at Epcot Your Toddler Wants You To Know About by Guest Blogger Erika Tedesco
You're a Walt Disney World pro with tons of trips under your belt. If you find yourself now traveling with a young entourage I have a secret spot I can bet you've never noticed before- and one that you must visit!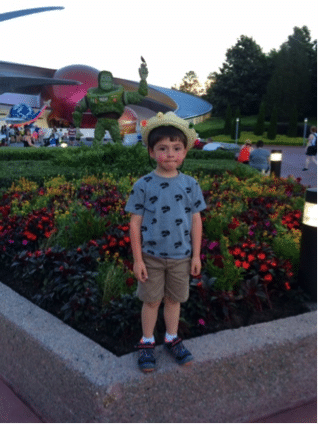 I have two boys, ages two and four. They enjoy the rides but they also need some time for free play. Disney knows this about young people and you can find playgrounds scattered around all the parks and resorts. Two of my boys' favorites are the outdoor playgrounds found at Epcot during the Flower and Garden Festival. They are great spots with shaded play areas for the kids and lovely Adirondack chairs for the adults. The only problem is that the shade doesn't eliminate the heat!

On a recent trip, we made our way over to Mission Space after a morning of Epcot adventure. My four-year old got to the front of the line when the overhead harness didn't fit correctly and he wasn't allowed to ride. Exiting the ride, we found the hidden gem you need to know about!
The exit area of Mission Space has a wonderful, AIR-CONDITIONED play space for little astronauts called Space Base It was a perfect distraction from not being able to ride the attraction but was also fun enough that my children asked to go back just to play. It can be found by entering through the Mission Space gift shop and continuing on until you see the little hideaway on the right. (Exiting the ride, it's on your left.) It isn't large, but is a perfect maze of tunnels for your little one. There is bench seating so the adults can rest while the kids play- again, did I mention the AIR CONDITIONING?! It would also be a great spot to hide out from those afternoon showers that you may encounter.
If you are at Epcot and find your children (probably best for ages 2-8) in need of a break, make your way to Mission Space!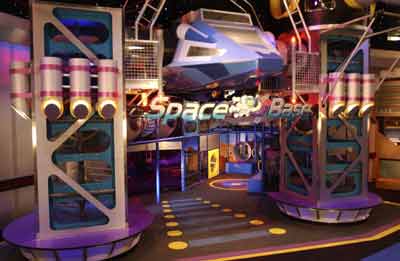 Erika lives in Louisville, KY with her family- husband, Chris, and sons Jackson and Parker.
Space Base Image from About.com