Rick Bayless taking Frontera Fresco to Disney Springs!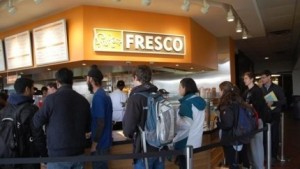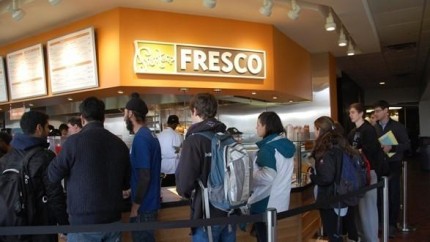 It looks like there are more exciting food choices coming to Disney Springs next Summer! Here's the scoop from the Chicago Tribune!
Rick Bayless is headed to Disney. The Chicago chef and restaurateur (Frontera Grill, Topolobampo, Xoco) is opening a Frontera Fresco Restaurant at Disney Springs, a new dining, shopping and entertainment district at Walt Disney World Resort, in Lake Buena Vista, Fla.
Frontera Fresco, slated to open in summer 2016, will feature tortas, tacos, salads and guacamole. There are currently three Frontera Fresco locations in the Chicago area, at Macy's State Street and Macy's Old Orchard in Skokie, Ill., and Northwestern University's Norris University Center in Evanston.
"This will be a different concept,'' says Cristina Calvet-Harrold, a spokeswoman for Vista Springs LLC, which will operate the Florida restaurant. There will be a walk-up window at the nearly 6,000-square-foot-space, she said, and table service with seating for 200 guests.
Bayless is the second Chicago celebrity chef and restaurateur to announce plans this month to open a restaurant at Disney Springs. Earlier, it was announced that Table Fifty-Two's Art Smith is opening Homecoming: Florida Kitchen and Southern Shine at Disney Springs next summer too.
Already at Disney Springs is the Chicago-based Gibsons Restaurant Group, which has been managing The Boathouse — "great food, waterfront dining, dream boats" is its motto — since its opening last spring.
Thanks to the Chicago Tribune for the info!