Retail MagicBand on Demand Opens in Tomorrowland at Magic Kingdom Park
***Disclaimer: This was posted on the Disney Parks Blog this morning, but for some reason was taken down.  We wanted to share this information as obviously this is coming, we are just not sure exactly when.  Please stay tuned to TMSM for updates about this story.
The blog was written by our friend Steven Miller, Merchandise Communications Manager and did appear on the Disney Parks Blog earlier today.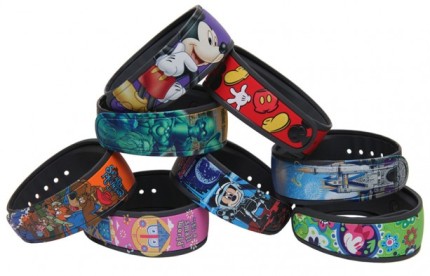 Guests now have a new option to create and personalize retail MagicBands at Walt Disney World Resort. We recently opened a new retail MagicBand on Demand station inside the Tomorrowland Power & Light Co. location near Space Mountain in Magic Kingdom Park. This new option for guests is similar to the D-Tech on Demand boutique first introduced in June 2014 at the Marketplace Co-Op in Disney Springs Marketplace (as seen in this video).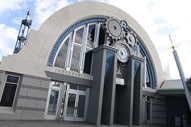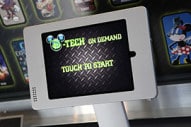 At the Tomorrowland location, you may choose to create either a retail MagicBand or a D-Tech phone case. If creating a retail MagicBand, we offer your choice of eight different MagicBand colors including purple.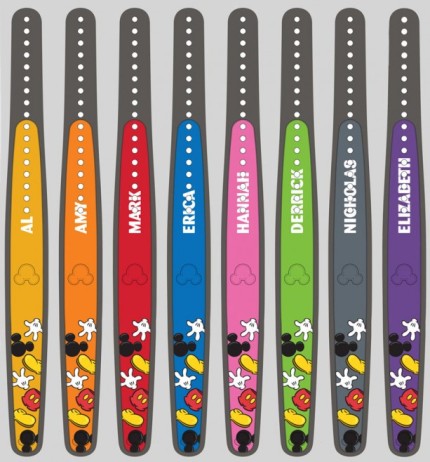 There are also approximately 40 graphics to apply to your custom MagicBand. There will be a few MagicBand graphics that will only be found in this location that salute classic Magic Kingdom Park attractions and icons (the first image in this story has a few examples).
In addition to artwork, the retail MagicBand can be personalized with a name printed on the outside.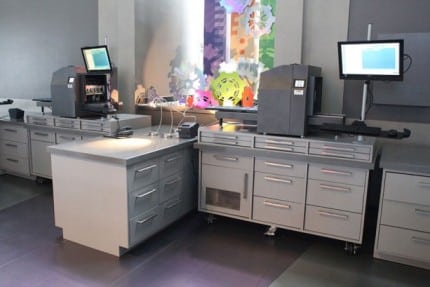 Once designed, the retail MagicBand is printed in the location. The printers use UV ink which dries immediately and requires no cooling time.
For the final step, the custom retail MagicBand can be either associated to your My Disney Experience account, or you can give it as a gift to friends or family who may be visiting Walt Disney World Resort soon.
Retail for a custom retail MagicBand is $21.95 while a personalized retail MagicBand is $29.95.
UPDATE: 10/23/15- Disney Parks has officially "re-released" this article. All of the above information is the same. We have also learned that there is currently no plan to make plain purple MagicBands available as a resort stay band.