Tips to make Halloween Make-Up Last By Sami DeSocio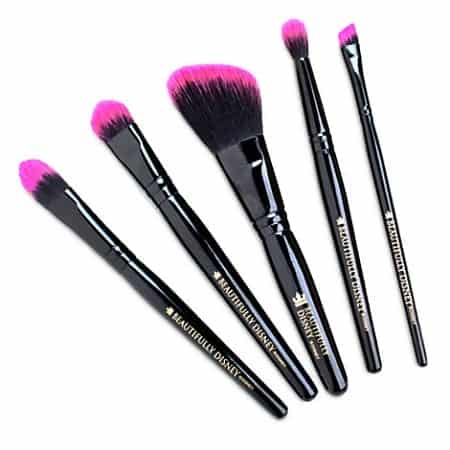 It's that time of year again, when we all rush out for costumes and begin making plans for Halloween. Maybe you're going to a party, or maybe you're going to the party. The 'Mickey's Not-So-Scary Halloween party'!
Over the past few weeks, I've seen people submit pictures of themselves in their make up, and while everyone looks fantastic, I've heard the same problems occurring over and over again. Being in theatre, I wanted to lend my professional tips and opinions to anyone doing any sort of special make up. Take my advice or don't, it's really all up to you!

First-make sure you wash your face really well! Wash it with whatever you use to wash your face on a regular basis (guys, you too!). Put your moisturizer on as well. This will hydrate your face for the torture you're about to put it through with the make up. Allow moisturizer to sink in for a bit, give your skin 5-10 minutes before going to the next step or applying any make up.
Next-put a thin layer of baby powder or talcum powder on your face with a clean (yes,ladies, time to clean the powder brushes) powder brush or puff. This will work to absorb any make up you put on, kind of like a shield against things like the elements and sweat or tears.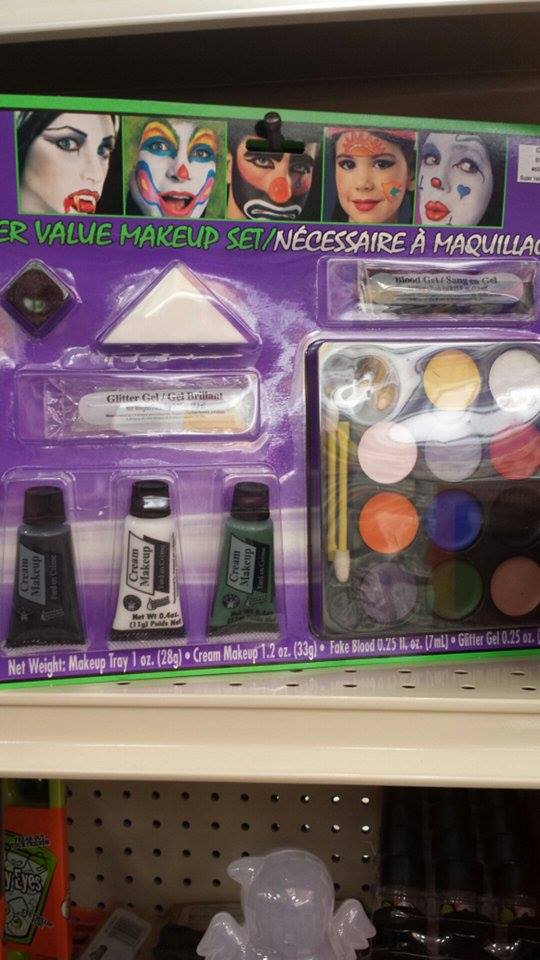 Read the label of the make up you're putting on. If you've purchased make up from a Halloween store, or another big-box store like Walmart, chances are the make up in that kit you're looking at is grease paint. Now, why do I bring this up? Grease paint not only smears, but it clogs your face and makes you red, itchy and miserable. It also dries your skin out very, very quickly. This is why you put baby powder on your face. I understand the palettes are cheap, and its for one night only, so I won't discredit grease paint this time around. However, if this is something you plan to walk around Disney World in, where it's hot even after the sun goes down, a better alternative is stage make up. It's a bit more pricey, but at the same time it doesn't devastate the skin like the grease paint does because its manufactured to stay and be used under hot stage lights. There are plenty of sites online to get the make up, the one I go to is Alcone (good brands are: Ben Nye, Mehron, and Kryolan), and they even have specific special effects/Halloween make up tricks.
Anyway, I digress. After the powder, you want to put on a layer of normal foundation (guys might need help with this, ladies). Again, let this soak in for 5-10 minutes.
Now you're ready for make up! Put your first real layer of make up on, whether it be a purple face for the Cheshire cat, an orange face for Animal, or whatever first effect you might want to achieve. I recommend going: face, eyes, cheeks, forehead. This way, nothing is smeared. Give yourself 5 minutes between each layer to ensure everything is in place.
Finally, brush another very thin layer of baby powder on top again, again to make sure everything stays in place.
When it comes time to remove everything, use a make up remover wipe. I always find those are more effective than just the solution on a cotton ball. After the make up is all gone, wash your face 2x and put moisturizer on again. But don't be surprised if your face feels less than soft until the next morning. You just had layers of make up on your face. Give it over night and in the morning wash it again and your face should be fine!
If you're doing any prosthetics, a lot of the sites for the make up sell them as well. Ensure you buy spirit gum to adhere things to your body, and spirit gum remover to take those things off. But follow the same steps!
If anyone has any questions, feel free to reach out to me!
Happy Halloween!!!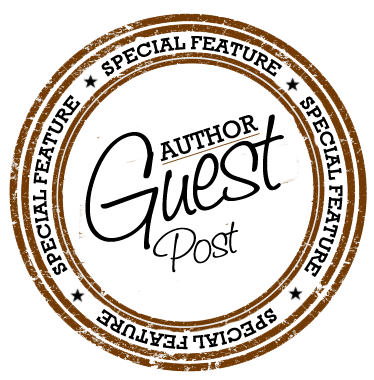 Latest posts by Guest Blog
(see all)