From our friend, Erin Glover, Social Media Director Disneyland Resort and posted on the Disney Parks Blog.
Halloween Time at the Disneyland Resort is here! That means Haunted Mansion Holiday returns once again, and we've got a peek inside at two of the spooky surprises that await at this seasonal favorite.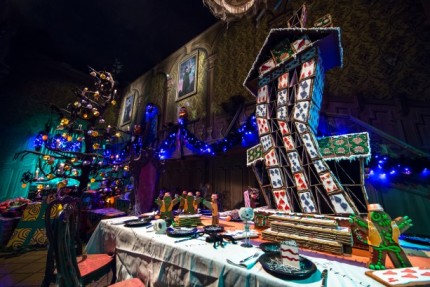 This year's gingerbread house is a towering house of cards constructed by some well-meaning, but kind of accident-prone gingerbread men.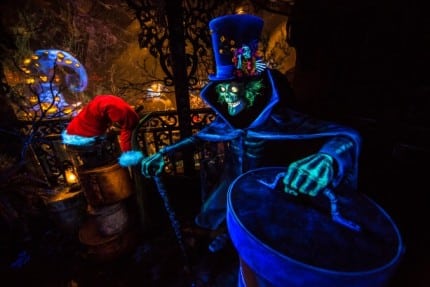 Many of you have asked whether the recently reappeared Hatbox Ghost will be getting into the holiday spirit (see what I did there?) … and he is! Check him out, with a new hat for his collection.
Don't miss Halloween Time at the Disneyland Resort – now through November 1!