Disney Parks Blog Readers 'Recruit' Guests for Tomorrowland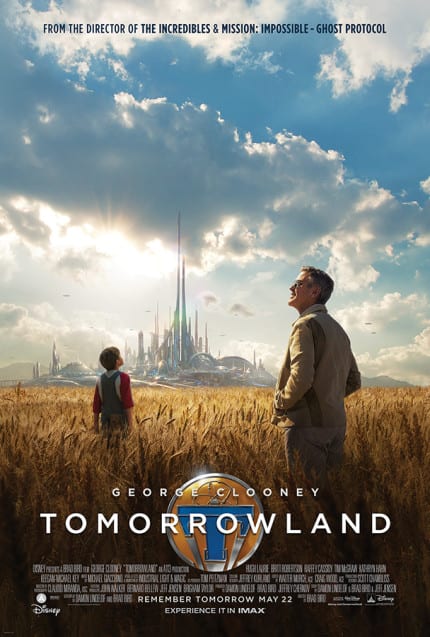 As one of the lucky 500 to be able to see the special presentation and also received the 5 pins to recruit others with, I wanted to share this blog with all.  First I must say, I really enjoyed the film.  I wasn't sure what I would think of it till I saw the extended preview that was being shown at Epcot.  I highly recommend this film to all, and if you have seen it, please share what you thought so others who are still trying to decide if they want to go or not have more opinions to decide from.
This blog was written by Jennifer Fickley-Baker, Social Media Manager and was posted on the Disney Parks Blog.

Did you see the new film "Tomorrowland" over the weekend? On Friday, May 22, 500 Disney Parks Blog readers were treated to a special screening of the film – and were then made honorary Tomorrowland recruiters. Armed with Tomorrowland pins, our group returned to Magic Kingdom Park to search for brilliant minds and optimistic people who could shape the future.
Check out all the fun that they had during the screening.
Co-Owner / Webmaster / Business Relations / PT Writer
As co-owner and co-creator of The Main Street Mouse. Working in a technical support position for 18 years, it was time for a change. As the Webmaster and Project Planner, I spend most of my time researching everything from the latest Disney News, technology advances and of course keeping up on all the Marvel news that comes out. I never considered myself a writer but I've come to like blogging and sharing news with all. I feel blessed everyday that I get to spend my days working with my best friend and love of my life while we continue to grow and expand what started as a hobby all those years ago.