Wendy's Grand Fantasy (Disney) Giveaway, Word of the Day, Day 4 Week 4!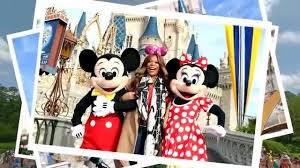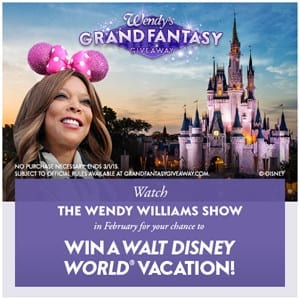 Wendy Williams has started week four of her Disney Vacation Giveaway, and we're watching and reporting so YOU can enter! As we told you previously, the Wendy Williams is hosting a Disney Vacation Grand Fantasy Giveaway for the entire month of February. Here's how it works, each day Wendy will announce her word of the day, which we will supply you with each night in case you miss it. Then, you go to the contest page grandfantasygiveaway.com and enter with the word each day. There is a different trip being offered each week for the month! Stay tuned to TMSM for the word of the day each evening, we'll be watching for you! Good luck!

Mondays Word of the Day is ~ SHOPPING
Tuesdays Word of the Day is ~ YETI
Wednesdays Word of the Day is ~ FUN
Thursdays Word of the Day is ~ GOLF
Be sure to check back tomorrow for Friday's word! Thanks for playing along with us!

Co-Owner / Webmaster / Business Relations / PT Writer
As co-owner and co-creator of The Main Street Mouse. Working in a technical support position for 18 years, it was time for a change. As the Webmaster and Project Planner, I spend most of my time researching everything from the latest Disney News, technology advances and of course keeping up on all the Marvel news that comes out. I never considered myself a writer but I've come to like blogging and sharing news with all. I feel blessed everyday that I get to spend my days working with my best friend and love of my life while we continue to grow and expand what started as a hobby all those years ago.