Vinylmation Releases for December 2014
Attention Vinylmation Collectors!!!
I wanted to show you the releases for December 2014.  Marvel fans will be excited as we get some new releases that include Iron Man, War Machine and Ant-Man.
Also are the 2015 Eachez releases for Disneyland and Walt Disney World.  There are also two different Villainous Duos.  The first is Pain and Panic and the second is Flotsam and Jetsam.
All these figures are great and I know I will be trying to get them all. Here is the one sheet with the details of each, including price and edition size.  Unless noted, the items will be released at Disneyland Resort, Walt Disney World Resort and Disney Online.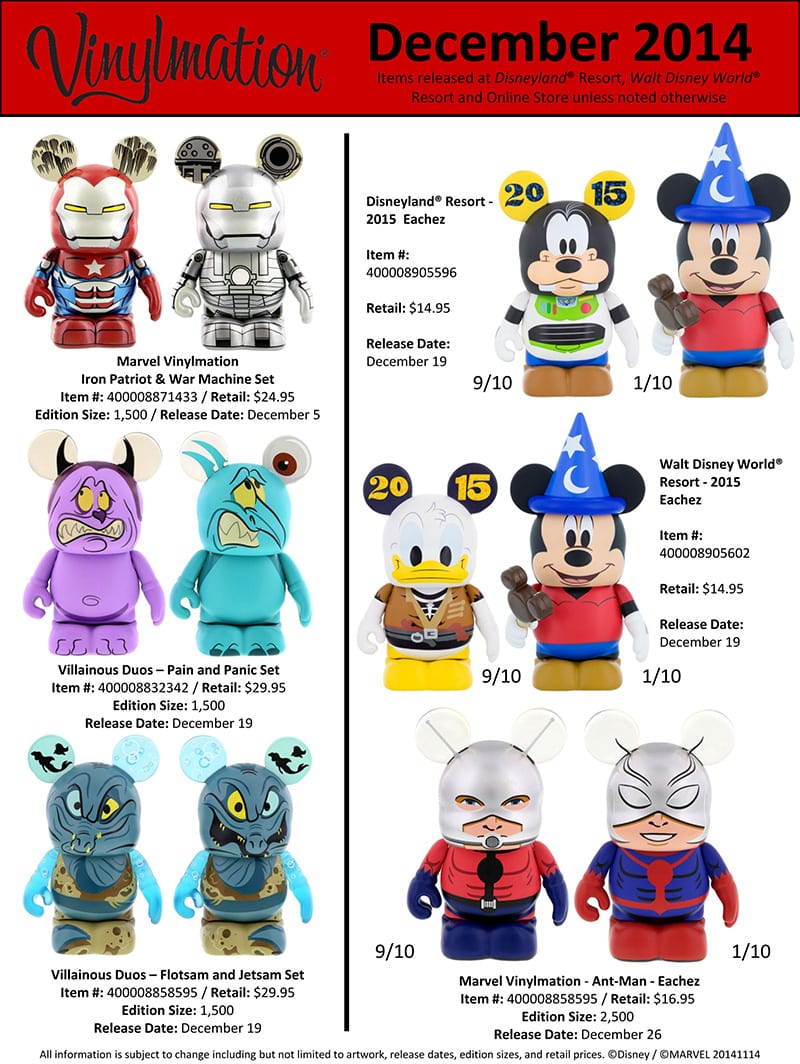 In case you missed the November releases, here is the one sheet and run down.  I really like The Star Wars Holiday Special Boba Fett