From TMSM friend Steven Miller, Merchandise Communications Manager for Disney.  Steven today showed off some of the new coffee cups to show your Disney Side to others.  Which one is your favorite?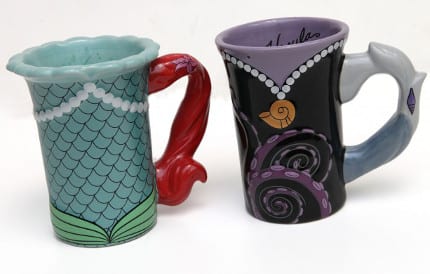 While recently photographing items in the home décor showroom at Disney Theme Park Merchandise headquarters, some awesome new coffee mugs caught my eye. I've shared in previous Disney Parks Blog stories about my intense love for coffee. I think drinking coffee from a Disney themed mug is the perfect way to start any day (I cherish my vintage EPCOT Center mugs). These new mugs reminded me of other merchandise that had subtle nods to Disney characters such as ear hats or shoe ornaments. As it turns out, Costa Alavezos, senior character artist with Disney Design Group, was inspired by those items when creating the designs.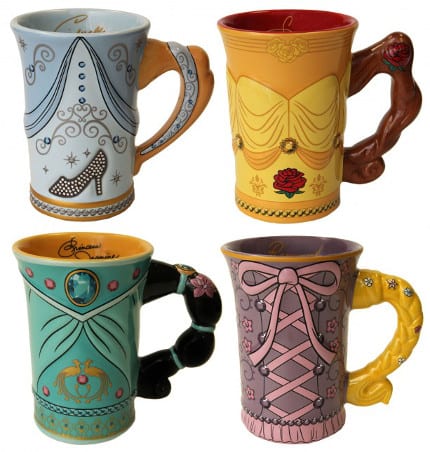 "When designing the mugs, I looked at the ear hat ornaments that my fellow artist Cody Reynolds designed," explained Costa. "I wanted the mugs to stand out on the shelves, so hair became a great focal point for the designs. I love that you can immediately tell which character is represented just by looking at the different handles. I think the Ursula and Princess Jasmine mugs are my favorites."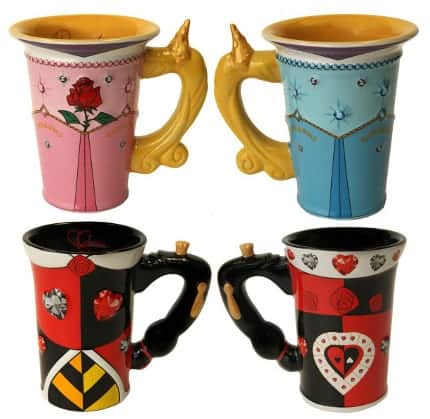 I love the details on the mugs especially the Princess Aurora mug that has her pink dress on one side and her blue dress on the other side. I also liked the apple on the Snow White mug that is covered with red jewels.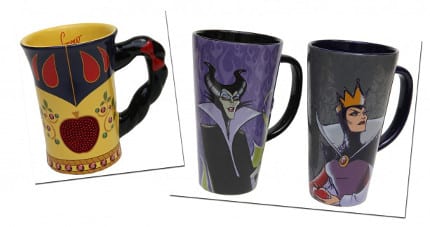 Next to these mugs, I spotted two newly released Disney Villain mugs that used character sketch artwork by Disney Design Group artist Casey Jones. You may recall seeing that artwork used on women's apparel last fall as discussed in this Disney Parks Blog story.
These new mugs will be coming soon to select merchandise locations at Disneyland and Walt Disney WorldResorts. The will also be carried via our Disney Parks online store starting in May.
My Favorite would be the Snow White one.  It reminds me so much of Snow White and looks like they put a lot of detail into the creation of that design.