Moving on Up, Disney Fantasy living at Golden Oak!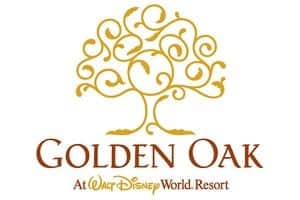 Wow, talk about Disney dreaming! Did you know, that if you have the dough, you can actually live in the boundaries of Disney Property at Walt Disney World? No, not in Celebration, this is different. Walt Disney Co.'s gated community known as Golden Oak—named after the company's California ranch—is the only place in the world where you can own a home within Disney-resort boundaries. Some 980 acres are being carved up for as many as 450 homes on the Lake Buena Vista site, a few within eyesight of the famous Cinderella Castle fireworks.
Home ownership in the development starts at $1.7 million, and homes have sold for more than $7 million. I personally do not know a single soul on earth who could afford this, but I digress. Extras include property taxes and annual fees as high as $12,000 to cover perks, which include park passes, door-to-park transportation, extended hours for visiting attractions such as the Magic Kingdom and Epcot, and a 17,000-square-foot clubhouse with a restaurant and concierge. Residents also will have access to some of the amenities, including the spa and dining rooms at the $370 million, 444-room Four Seasons resort expected to open in Golden Oak next summer.
Must be nice, right? Many homes include nods to Mickey Mouse and friends. (Disney is willing to overlook trademark violations inside the home.) Homeowners also have the option of adding "hidden Mickeys"—as the features are known—in everything from kitchen back splashes to stair railings. Some are tough to spot, so when the furnished $2.7 million home sells, the new owner will receive a map of the locations. Again, can you EVEN imagine? Only seven handpicked custom builders are allowed to construct homes in Golden Oak. Builders and residents face numerous restrictions on everything from design to landscaping. Front doors have to be solid wood. Shutters must actually operate. Gutters have to be rounded and either copper or another high-end material—no rectangular gutters. So, yes, the wealthy folks who buy homes here have a very strict home owners association to live by. I suppose that's to be expected.
So…… keeping all of the above in mind, here's my personal take on this. Truthfully, I'm torn on how I feel. Sure, it would be a dream come true to live on a former golf course on Disney Property in Lake Buena Vista Florida. I thought Celebration (so close to WDW) was a "dream" place to live, someplace that a lot of Disney Fans would find hard to attain, but this is even more of a fantasy place to live for most. To me, Golden Oak is the ultimate Disney fantasy, a dream come true for some. Day to day Disney fans save their pennies and work very hard to take trips to their Happy Place, it's not always easy to do. For some, it's years in between their family Disney trips, it's a goal, a luxury of sorts. If you can afford to live in Golden Oak, then more power to you, you're living the dream for Disney Fans around the world. The rest of us will live vicariously through you, and keep traveling to Disney Parks when we can do so. I know there are Disney Fans on all levels of the spectrum, and we all deserve that Disney Magic! Disney dreams come in all shapes and sizes, all equally magical.