From our friends at the Disney Parks Blog. This story was originally posted by Darrell Fry, Sports Media Director, Walt Disney World.
Home to four theme parks, two water parks and 26 resort hotels, not only is Walt Disney World Resort where guests come to vacation, it's also where they come to compete in various sporting events and watch their favorite athletes from around the world.
Walt Disney World Resort hosts everything from baseball and soccer to marathons and track & field, with more than 300 events throughout the year for professional athletes, youth players and everyone in between. Teams and fans from around the world come to the ESPN Wide World of Sports Complex to watch, train, compete and play in the middle of the magic at Walt Disney World Resort.

This week, the Atlanta Braves began spring training at the ESPN Wide World of Sports Complex with their first full-squad workout of the season. While on vacation, Disney fans and Braves fans alike can watch the defending National League East champions as they embark on their 17th spring training season and play 17 home games starting February 26 against the Detroit Tigers at Walt Disney World Resort's Champion Stadium.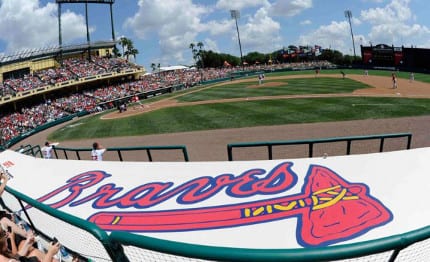 Coming up this weekend, Walt Disney World Resort will host a runDisney race — The Disney Princess Half Marathon Weekend presented by Children's Miracle Network Hospitals. More than 24,000 runners, mostly women and girls, will embark on a 13.1 mile journey through Epcot and Magic Kingdom Park as Disney Princesses, Disney characters, bands and fans cheer them on.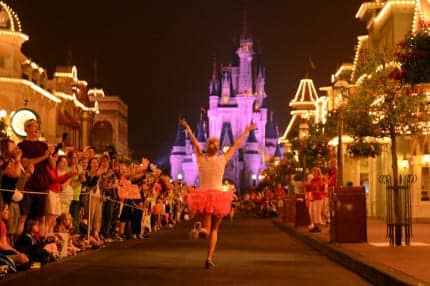 For soccer fans, another professional athletic event that guests can attend is the Disney Pro Soccer Classicwhere eight pro soccer clubs, including six Major League Soccer squads, are now competing. The tournament culminates on March 1 with a championship game. Fans of all ages can come out to the ESPN Wide World of Sports Complex to see several players who may be competing in the upcoming World Cup in Brazil.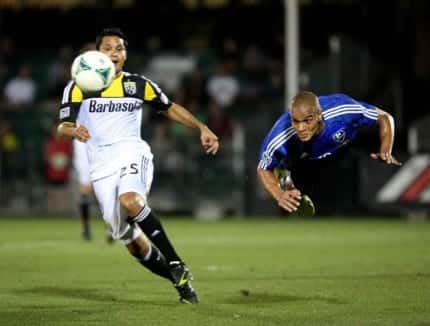 And now through April, high school teams across seven sports—baseball, softball, track & field, lacrosse, tennis, golf and rugby—will participate in the Disney Spring Training program. Many of the teams come from places where there's snow on the ground and freezing temperatures to spend their spring break training at the ESPN Wide World of Sports Complex and enjoying everything the resort has to offer.
With an unparalleled roster of facilities and partners, and the backdrop of the top vacation destination—Walt Disney World Resort — Disney Sports takes sports and competition to the next level for athletes and fans alike. To find out more about these events and other upcoming sporting events, where you can watch the pros or participate, visit espnwwos.disney.go.com. For more information on runDisney races, visit www.runDisney.com.