All In The Details: Sculpting A Seven Dwarfs Mine in New Fantasyland at Magic Kingdom Park
More great information from our Friends at the Disney Parks blog.
In the months leading up to the unveiling of New Fantasyland at Magic Kingdom Park, we regularly shared bits and pieces of this new land and its amazing detail in our "All in the Details" series here on the Disney Parks Blog. Today, we're thrilled to share more of these images with you of the final attraction that's set to debut in this area – Seven Dwarfs Mine Train.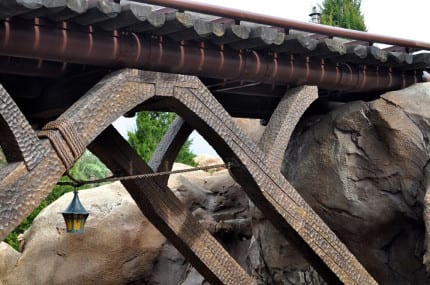 In case you aren't familiar, Seven Dwarfs Mine Train is a family coaster that will open in 2014 to tell the story of "Snow White and the Seven Dwarfs" from the perspective of the dwarfs. Guests will enter through an interactive queue, take a seat in a mine train car and coast through the mine "where a million diamonds shine" – where plenty of surprises await.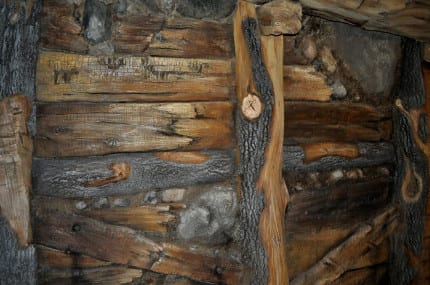 [nggallery id=26]
Our friends at Walt Disney Imagineering just shared these new images with us, which showcase some of the smaller elements inside the attraction's interactive queue area and mine scene. According to them, a lot of the detail you see here was hand-carved by Imagineers – sturdy logs, crumbling bark, rough wood planks, thick beams, smooth rocks and rusty hinges – that all appear to serve as "support structures" for the mine. After each item was carved, they were then painted to look aged and weathered through application of various colors of paint. Some parts have been aged to look older than others. Look closely and you may also notice how the composure of the walls change as the photos push you through the mine – from crumbly rocks on the exterior to more sturdily packed walls inside.
What do you think? Tell us in the "Comments" section below.
Co-Owner / Webmaster / Business Relations / PT Writer
As co-owner and co-creator of The Main Street Mouse. Working in a technical support position for 18 years, it was time for a change. As the Webmaster and Project Planner, I spend most of my time researching everything from the latest Disney News, technology advances and of course keeping up on all the Marvel news that comes out. I never considered myself a writer but I've come to like blogging and sharing news with all. I feel blessed everyday that I get to spend my days working with my best friend and love of my life while we continue to grow and expand what started as a hobby all those years ago.