The Sandwich King Visits WDW
Recently, Jeff Mauro, the Food Network's Sandwich King, and his family visited Walt Disney World.  While there each member of the family found their Disney Side!.  Food Network was following the family around and caught the whole experience on camera.  Tonight at 8pm est/ 7pm cst, The Food Network will air The Mauro's Magical Disney Vacation.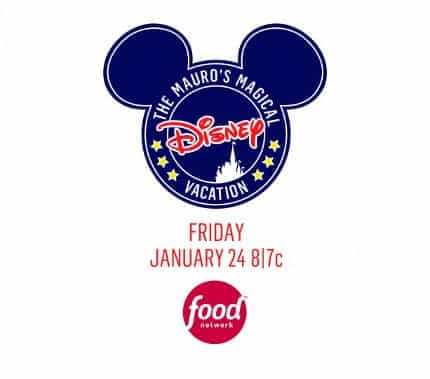 With visits to Magic Kingdom, Epcot and a fun-filled safari in Animal Kingdom, the Mauro clan hits the ground running to make this Disney vacation their best yet. In the midst of all the fun, they dine at restaurants throughout the resort, including the new Be Our Guest restaurant, Sanaa, Chef Mickey's, Victoria and Albert's and California Grill.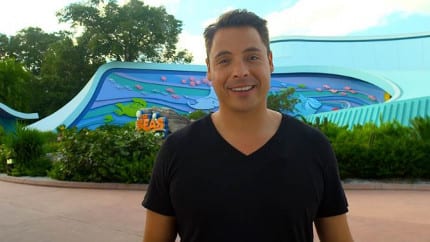 While in Walt Disney World, Jeff was able to met many of the world class Disney Chefs, even at some points he was in the kitchen with some of them.  While at Sanaa, Jeff met Chef David Njoroge and Jeff learned to make Disney's famous Naan Bread.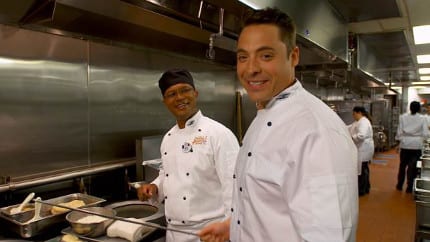 Jeff is the 7th season winner of the Food Network Star Competition.  In 2012, Mauro was nominated for a Daytime Emmy Award for his show "Sandwich King".  This month Jeff became the co-host of the on Food Network's new show called 'The Kitchen.'
Here's a preview of the families time at Walt Disney World…