2014 Merchandise Debuts at Aulani, a Disney Resort & Spa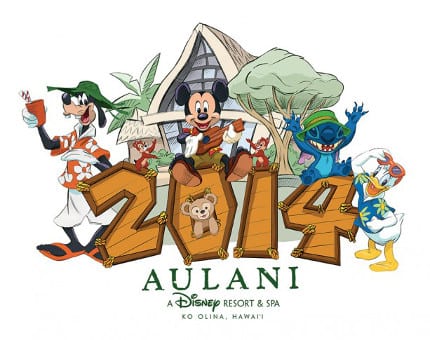 From our friends at the Disney Parks blog, here is some new information regarding new merchandise debuting at Aulani.
Who doesn't love the idea of a tropical getaway?
If you are looking to commemorate your stay at the resort, consider our 2014 Program which is available at Kālepa's and features Mickey Mouse, Donald Duck, Goofy, Stitch, Chip n' Dale and Duffy the Disney Bear. You will find elements of the art in some form or fashion on vast array of merchandise including tees for kids and adults, a mug, frame, magnet, keychain, ornament, jumbo pencil, pen and D-Tech phone case. Here's your first look!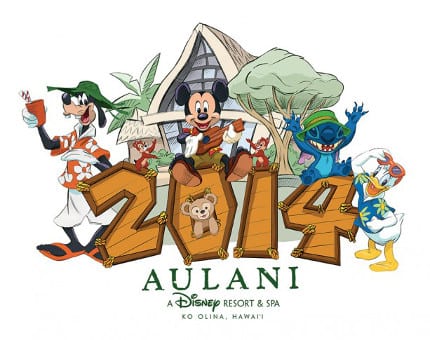 Vacation is a time to get away, so I encourage you to embrace your aloha Disney Side while you're at Aulani with one of our four new tees.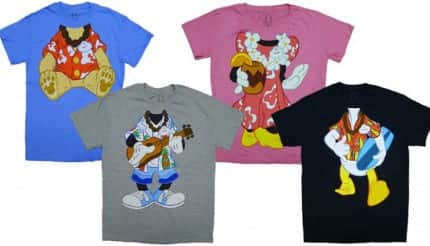 Now, one thing that I hope you have planned during your stay is a trip to Laniwai Spa. I actually haven't been myself, but I am looking forward to the opportunity of experiencing the massages and skin care treatments they offer. What I have been lucky enough to try is some of the amazing product that is used in many of the exquisite treatments. One of these great product offerings is the Laniwai collection, a luxurious skin care line, embodying the roots of Hawai'i while providing natural and botanical benefits.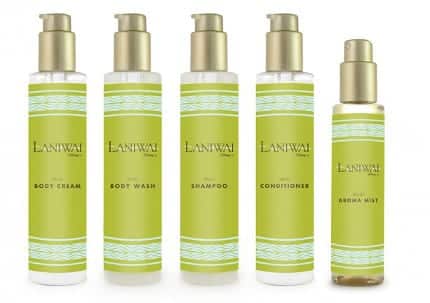 I was a bit curious about what made it so special, so I inquired with my friend and merchandiser, Emilio Martinez, who had this to share: "The Laniwai collection commits to providing luxurious natural products made from organic ingredients, from the most serene tropical wonders that Hawai'i has to offer. If you choose the body polish, body cream or body wash, you will find that it provides the perfect combination of exfoliation, nourishment and hydration; giving you the relaxed and natural glow one seeks." So if you long to re-live your stay at Aulani or perhaps an amazing spa treatment at Laniwai, take the Laniwai collection home with you, and recapture the natural beauty Hawai'i has to offer.
For details on Aulani, a Disney Resort & Spa merchandise, artisan signings with Aunty Lorna May Pacheco (Lauhala Plaiting) and Dalani Tanahy (Kapa Printing), and more visit www.DisneyParksMerchandise.com.
Co-Owner / Webmaster / Business Relations / PT Writer
As co-owner and co-creator of The Main Street Mouse. Working in a technical support position for 18 years, it was time for a change. As the Webmaster and Project Planner, I spend most of my time researching everything from the latest Disney News, technology advances and of course keeping up on all the Marvel news that comes out. I never considered myself a writer but I've come to like blogging and sharing news with all. I feel blessed everyday that I get to spend my days working with my best friend and love of my life while we continue to grow and expand what started as a hobby all those years ago.