Marvel's Agents of S.H.I.E.L.D. News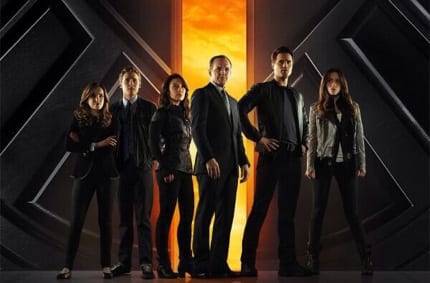 Well here we are on Tuesday and sadly tonight's episode of Marvel's Agents of S.H.I.E.L.D. is a rerun.  The episode that will be shown is The Asset, which originally aired on October 8, 2013.  This was the 3rd episode of the show and actually I thought a pretty good one, so if you didn't see if make sure to tune in.  The plot is Dr. Franklin Hall has been kidnapped. Coulson and his team are assigned to rescue him.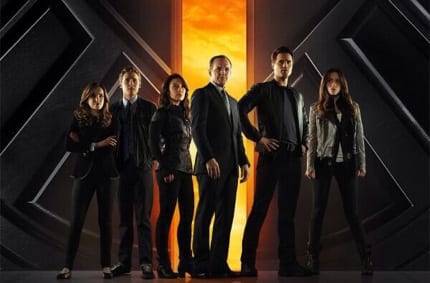 It appears next weeks episode (January 28) is also a rerun, The Hub which was the 7th episode of the season.  The plot was that dangerous secrets are hidden from the team as Fitz and Ward are sent on a classified mission.   This also was a pretty good episode so make sure to tune in.
So with back to back reruns, does that mean there is something great for February 4th??  The answer is yes.  This is the episode that Stan Lee will make his cameo in.  Who knows what role Stan will play but I'm sure fans will be waiting to see where he fits into the episode.
Just 2 weeks after Stan's episode, Lady Sif will make an appearance on Agents of S.H.I.E.L.D.  She has been sent to Earth on a special mission from Asgard, but for what purpose?  We will just have to wait and see.  The last time we saw Lady Sif,  she was with Volstagg and they were delivering the Aether to The Collector in Thor: The Dark World.
One thing I have come to know from the Marvel Universe is everything is tied together.  So whatever mission she is on that brings her to Earth will probably link to something else in a upcoming movie.
As we receive more Marvel news we will be sure to pass it along.
Co-Owner / Webmaster / Business Relations / PT Writer
As co-owner and co-creator of The Main Street Mouse. Working in a technical support position for 18 years, it was time for a change. As the Webmaster and Project Planner, I spend most of my time researching everything from the latest Disney News, technology advances and of course keeping up on all the Marvel news that comes out. I never considered myself a writer but I've come to like blogging and sharing news with all. I feel blessed everyday that I get to spend my days working with my best friend and love of my life while we continue to grow and expand what started as a hobby all those years ago.