Space Mountain Opening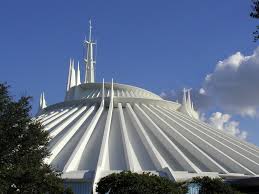 This past week, January 15, was the 39th anniversary of Space Mountain in Walt Disney World's Magic Kingdom. Space Mountain is the oldest operating roller coaster in the state of Florida, and is the original version of the iconic attraction that has since been replicated at all of The Walt Disney Company's Magic Kingdom-style theme parks worldwide.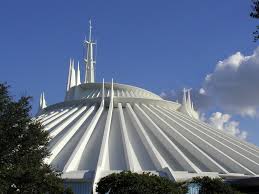 Walt Disney originally conceived the idea of a space-themed roller coaster for Disneyland following the success of the Matterhorn Bobsleds, which opened in 1959. However, a number of technological limitations and the Disney company's focus on building what would become Walt Disney World led to the project's postponement in the late 1960s. After the early success of the Magic Kingdom park in the early 1970s, the Disney company started looking to build its first thrill ride at the Magic Kingdom. Disney decided that a duplicate of Disneyland's Matterhorn was not feasible at the Magic Kingdom, and instead opted to re-visit the Space Mountain project. Advances in technology since the project's postponement made Space Mountain more feasible, and the ride opened in 1975.
Take a look at photos from the construction of the first Space Mountain, as well as the ride's opening, at which astronauts Scott Carpenter (Mercury 7), Gordon Cooper (Mercury 9 and Gemini 5), and Jim Irwin (Apollo 15) were all in attendance.

[nggallery id=22]
Co-Owner / Webmaster / Business Relations / PT Writer
As co-owner and co-creator of The Main Street Mouse. Working in a technical support position for 18 years, it was time for a change. As the Webmaster and Project Planner, I spend most of my time researching everything from the latest Disney News, technology advances and of course keeping up on all the Marvel news that comes out. I never considered myself a writer but I've come to like blogging and sharing news with all. I feel blessed everyday that I get to spend my days working with my best friend and love of my life while we continue to grow and expand what started as a hobby all those years ago.