How Well Do You Know… Fantasia?

Our friends, over at the Disney Insider Blog, put out a few trivia questions about Fantasia! How well do you know the film?  Fantasia was released 73 years ago, with its combination of classical music and lush animation. Plus, we love those dancing hippos! But there's more to Fantasia than the moments we all recall, like the dinosaurs and Chernabog. See how well you remember this film classic:
1) What its the name of the sorcerer in the Sorcerer's Apprentice sequence?
A) Yen Sid
B) He is unnamed
C) Chernabog
2) Who was the conductor in Fantasia?
A) Mickey Mouse
B) Leopold Stokowski
C) Leonard Bernstein
3) Which of these classical pieces was animated as a Fantasia segment, then cut from the film?
A) Clair de Lune by Claude Debussy
B) Bolero by Maurice Ravel
C) The Flower Duet from Lakme by Leo Delibes
4) What does the sorcerer conjure from his cauldron?
A) An army of brooms
B) A bat that turns into a butterfly
C) A beautiful maiden
5) Which musical composition is brought to life with capering centaurs and nymphs?
A) Rite of Spring
B) Dance of the Hours
C) Pastoral Symphony
6) Which musical piece is accompanied by a mix of live-action and animation?
A) Night on Bald Mountain
B) Waltz of the Flowers
C) Toccata and Fugue in D Minor
Scroll down for the answers!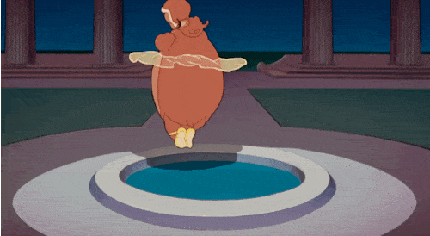 Answers:
1) A – Wonder why? Try spelling it backward.
2) B – Stokowski was a legendary conductor, and his dramatic appearance (as well as his musical mastery) is a hallmark of the film.
3) A – A lovely sequence was created with a pair of cranes courting by the light of a full moon, but the film ran long and cuts had to be made.
4) B – A beautiful moment before things get nightmarish in the sorcerer's workshop! No wonder Mickey is tempted to give magic a try.
5) C – Beethoven's Pastoral Symphony is the perfect accompaniment to a pastoral frolic.
6) C – Fantasia kicks things off by introducing us to the conductor and orchestra players (in silhouette), who gradually fade into abstract geometric animation that complements the music – which is Bach's thundering Toccata and Fugue in D Minor. The piece has another Disney connection – Captain Nemo plays it on the organ aboard the Nautilus!
Co-Owner / Webmaster / Business Relations / PT Writer
As co-owner and co-creator of The Main Street Mouse. Working in a technical support position for 18 years, it was time for a change. As the Webmaster and Project Planner, I spend most of my time researching everything from the latest Disney News, technology advances and of course keeping up on all the Marvel news that comes out. I never considered myself a writer but I've come to like blogging and sharing news with all. I feel blessed everyday that I get to spend my days working with my best friend and love of my life while we continue to grow and expand what started as a hobby all those years ago.