New Vinylmations for 2014
Friend of TMSM and Merchandise Communications Manager, Steven Miller, released some new images of Vinylmations that will be coming out in 2014: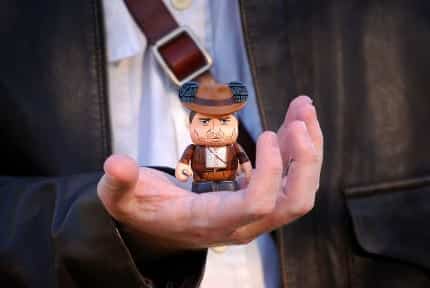 I've recently shared a few sneak previews of new items coming to Disney Parks in 2014. My attention now turns to Vinylmation, the collectible figures celebrating five years at Disney Parks. The New Year will be an exciting one for Vinylmation collectors, especially with the debut of a limited release mystery series inspired by characters from the Indiana Jones films. Here is a closer look at what else you can expect in 2014.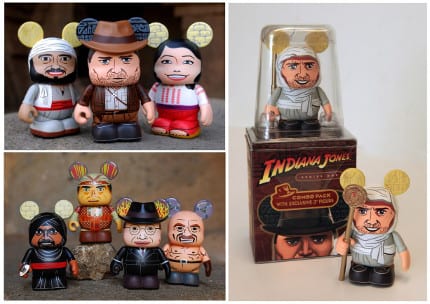 The Indiana Jones series launches on January 10 at the D Street locations in Disneyland and Walt Disney World Resorts, and on the Disney Parks online store. This series was designed by Thomas Scott, lead Vinylmation artist with Disney Design Group, and features characters from the first Indiana Jones film, "Raiders of the Lost Ark." Disney artist Maria Clapsis designed the combo pack figure which will be released on January 24. Special thanks to my fellow cast member (and Indiana Jones fan) Brandon Kleyla for the photos.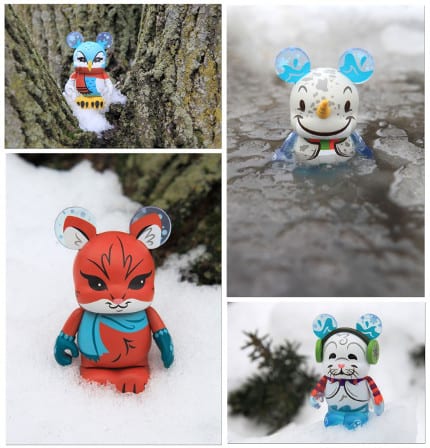 A new Vinylmation titled "Cutesters in the Snow" is releasing on January 17 at Disney Parks and on the Disney Parks online store. This limited release mystery series was designed by Maria Clapsis and Caley Hicks. Considering there is not much snow in Central Florida, I had an arctic blast photographing these adorable characters playing in the front yard of my childhood home in snow-covered Columbus, Ohio.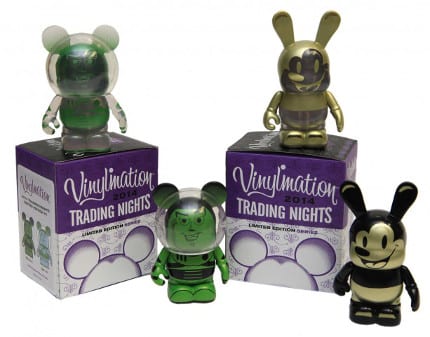 This year will also see the debut of specially designed limited edition figures released at the Disney Trading Nights. There will be a unique figures released at Disneyland Resort and at Walt Disney World Resort during upcoming events. These figures are limited edition and are presented as the "Eachz" concept – one figure is more common to find than the other. Keep watching Disney.com/Vinylmation for announcements about the next Disney Trading Nights.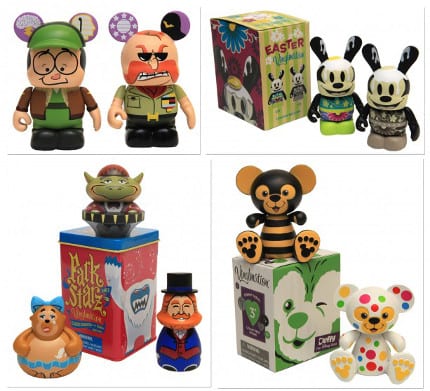 Finally, I found a handful of figures from the Vinylmation showroom that I couldn't wait to share. The limited edition Cranium Command set will be part of Vinylmation – Park #14. In March, we will release an Oswald the Lucky Rabbit figure as the "Eachz" concept for Easter. The amazing Park Starz series will return in June with new figures including Dreamfinder and Sonny Eclipse! In July, look for a limited release mystery series featuring decorated Duffy the Disney Bear figures.
Which figures are you look forward to the most? I'm really excited about the Indiana Jones set.  I would think they will follow up with sets for Temple of Doom, The Last Crusade and Kingdom of the Crystal Skull.  I also like the trading nights sets.  They are unique and ones collectors will want.
Co-Owner / Webmaster / Business Relations / PT Writer
As co-owner and co-creator of The Main Street Mouse. Working in a technical support position for 18 years, it was time for a change. As the Webmaster and Project Planner, I spend most of my time researching everything from the latest Disney News, technology advances and of course keeping up on all the Marvel news that comes out. I never considered myself a writer but I've come to like blogging and sharing news with all. I feel blessed everyday that I get to spend my days working with my best friend and love of my life while we continue to grow and expand what started as a hobby all those years ago.