Disneyland Welcomes 2014 Rose Bowl Teams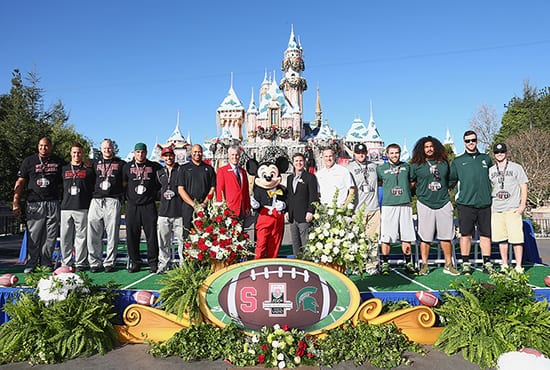 Yesterday, Disneyland hosted this year's Rose Bowl teams. There was a special ceremony in front of Sleepy Beauty's Winter Castle, in advance of the New Year's Day game that will take place in Pasadena, California.  This tradition goes back to 1959 and was started by Walt himself.
This year marks the 100th Rose Bowl game and will feature the Michigan State Spartans vs. the Stanford Cardinal's.  The Stanford Cardinal's are the defending Rose Bowl Champions, last year beating the Wisconsin Badgers 20-14.  Michigan State had a fantastic year in the Big 10 and received their invitation "The Granddaddy of Them All" after upsetting the Ohio State Buckeye's in the Big 10 Championship game.
This years Rose Bowl is themed with "Dreams Come True".  How fitting of a name, that goes along with a day at Disneyland, for these players and coaches.  After the ceremony the players and coaches enjoyed the day at Disneyland taking in the different attractions and having a day of fun.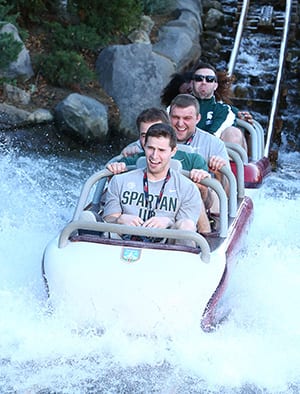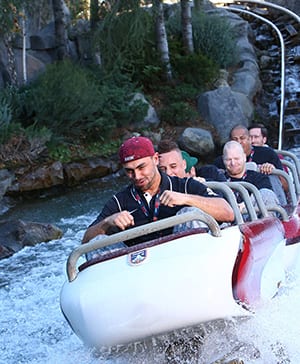 Congratulations to both teams, and may the best team win.