Maleficent Poster Released
Today Disney released the theatrical teaser poster for the upcoming film, "Maleficent" starring Angelina Jolie.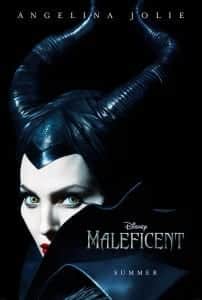 This poster comes out just one day before the trailer.  The premise of the story is a beautiful, pure-hearted young woman, Maleficent has an idyllic life growing up in a peaceable forest kingdom, until one day when an invading army threatens the harmony of the land. Maleficent rises to be the land's fiercest protector, but she ultimately suffers a ruthless betrayal—an act that begins to turn her pure heart to stone. Bent on revenge, Maleficent faces an epic battle with the invading king's successor and, as a result, places a curse upon his newborn infant Aurora. As the child grows, Maleficent realizes Aurora may hold the key to peace in the kingdom—and perhaps to Maleficent's true happiness as well.
The film is due out in May 2014.  As soon as the trailer is released we will be sure to pass it on to all.
Co-Owner / Webmaster / Business Relations / PT Writer
As co-owner and co-creator of The Main Street Mouse. Working in a technical support position for 18 years, it was time for a change. As the Webmaster and Project Planner, I spend most of my time researching everything from the latest Disney News, technology advances and of course keeping up on all the Marvel news that comes out. I never considered myself a writer but I've come to like blogging and sharing news with all. I feel blessed everyday that I get to spend my days working with my best friend and love of my life while we continue to grow and expand what started as a hobby all those years ago.