Ok, so most people may not think its the biggest event of the year on TV.  I do know though there are plenty of people who are excited.  Tonight on ABC at 8:00 PM EST "Marvel's Agents of S.H.I.E.L.D." will premiere.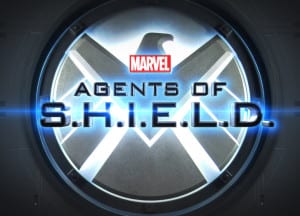 Now I'm sure there are some of you out there wondering, what is this Agents of S.H.I.E.L.D. you speak about.  Well if you saw Iron Man, Thor, Avengers, etc, then you probably heard about S.H.I.E.L.D. at some point.  Agent Phil Coulson (Clark Gregg) assembles a small, highly select group of Agents from S.H.I.E.L.D.  Together they will investigate the new, strange and unknown from across the globe and protect the ordinary people.  The Agents joining Agent Coulson are Agent Grant Ward (Brett Dalton), who is highly trained in combat and espionage.  Then there is Agent Melinda May (Ming-Na Wen), the expert pilot and martial artist.  Agent Leo Fitz (Iain De Caestecker), who is the brilliant engineer.  Agent Jemma Simmons (Elizabeth Henstridge), who is a genius bio-chemist. Joining them on their journey into mystery is new recruit and computer hacker, Skye (Chloe Bennet).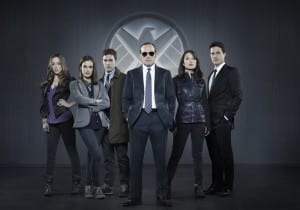 One thing that many fans are excited about is to see Coulson Live.  The last time we saw Agent Coulson he was fighting Loki in the Avengers.  Loki stabs Agent Coulson, Coulson then blasts Loki through a wall.  Coulson has a few words with Nick Fury and then he's gone.  Nice Fury uses this to ignite the Avengers to come together and destroy Loki and his army.    So the questions surround, how are they going to bring him back.  There are many rumors about him, but we won't find out how in the pilot episode.  I guess that means we will just have to watch week after week.  We do know the show takes place in time after the Avengers so I'm sure we will get an explanation eventually.  We also get to see Agent Coulson's love Lola, but remember no one else can touch.
So make sure to set your DVR, get some snacks, turn your phones off and sit back and watch the show.  Just remember "Not All Hero's are Super".