Space Mountain Refurbishments for September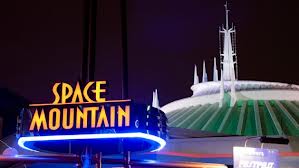 September is usually the time for Space Mountain to undergo some maintenance on this iconic attraction.  Refurbishment time periods have been announced:
September 3 to September 5 2013
September 10 to September 12 2013
September 23 to September 26 2013
In addition to the announcement regarding the closing times, there was a little more information released as to what may be done during this time.  Part of the work will involve trim brakes being added along the track with the aim of reducing the speed during parts of the ride.
For those who don't know, "trim brakes" are sections of breaks which are intended to adjust a trains speed during it's course, rather than bringing said train to a complete stop.  We aren't sure why this is becoming an added feature, but it has something to do with added safety features.