D23 will not be sold in stores anymore!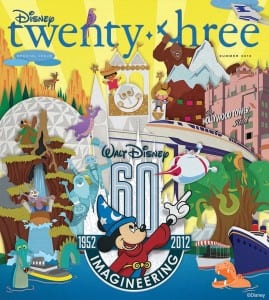 Are you a subscriber to the D23 Magazine? If so, this news doesn't effect you, nothing changes! If you're not subscribed, but like to occasionally swing by and grab a D23 at your local Barnes & Noble, this news pertains to you!
Beginning with the upcoming Summer edition of D23, the publication will not be sold in stores anymore. The magazine will only be given to D23 Gold Members through the mail. I'm not sure what brought on the change, but I wanted to let you know why you won't see them on the shelves anymore. Of course, you can still go online and order your subscription!