These new watches are infused with Marvel super powers and our favorite Mickey Mouse
Looking for a perfect gift for Father's Day? Or do you love Marvel and Mickey Mouse? If you answered yes, then these new Marvel Citizen watches are for you, and the two new Mickey Mouse watches are perfect for every Disney lover.
The Avengers and Captain America watches  are designed with careful detail,  and the Captain Marvel Watch really shines. There are two new Mickey Mouse watches as well. The Captain Marvel and silver Mickey Mouse watches  are technically for ladies, but I say say mix-and-match and choose what you like. Let's take a look!

The Captain America watch has a camouflage canvas band, with the classic shield on the face of the watch. The Avengers time piece  has a big gold A Blended into the background on the face of the watch. It has a black rubber sports band. I find with Citizen watches the bands are interchangeable. These watches are also eco-drive which means they are eco-friendly. They come in a collectible Marvel box .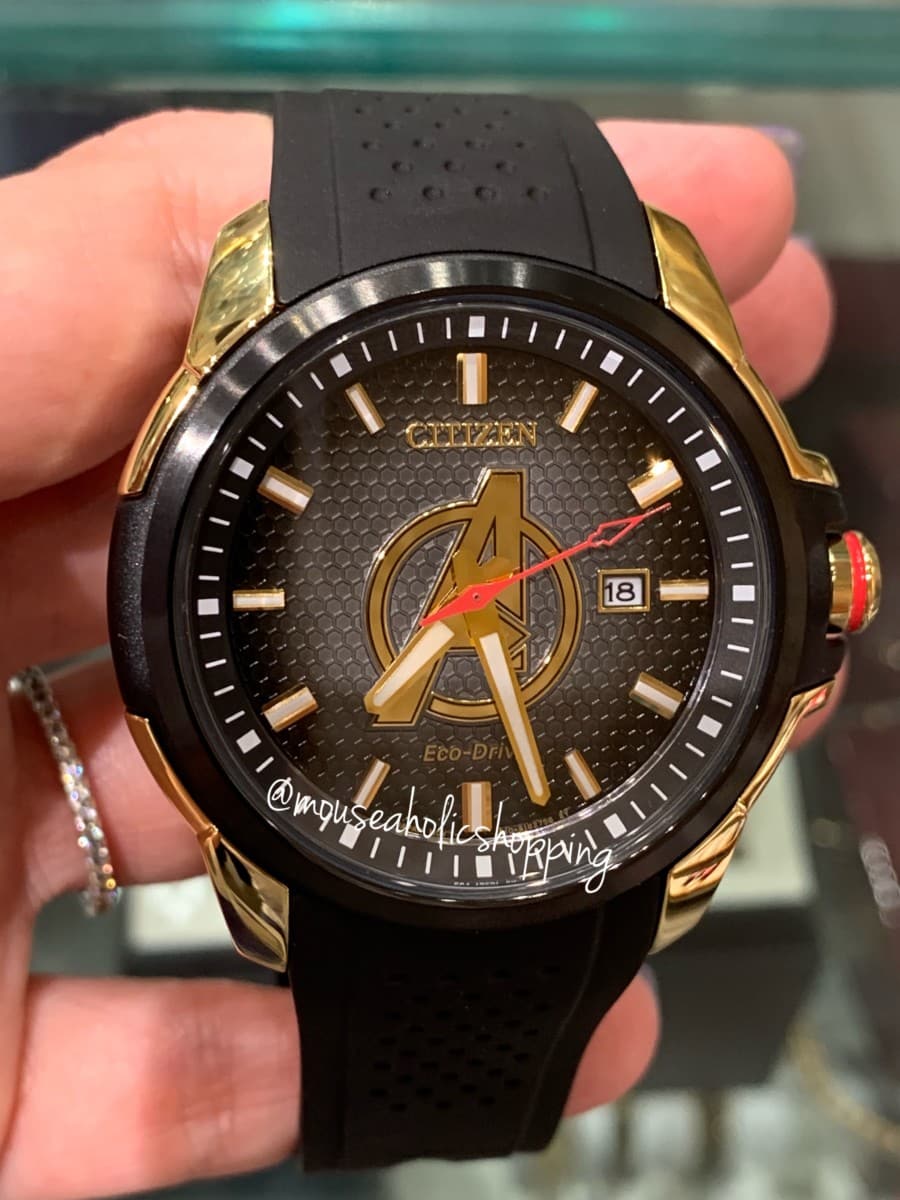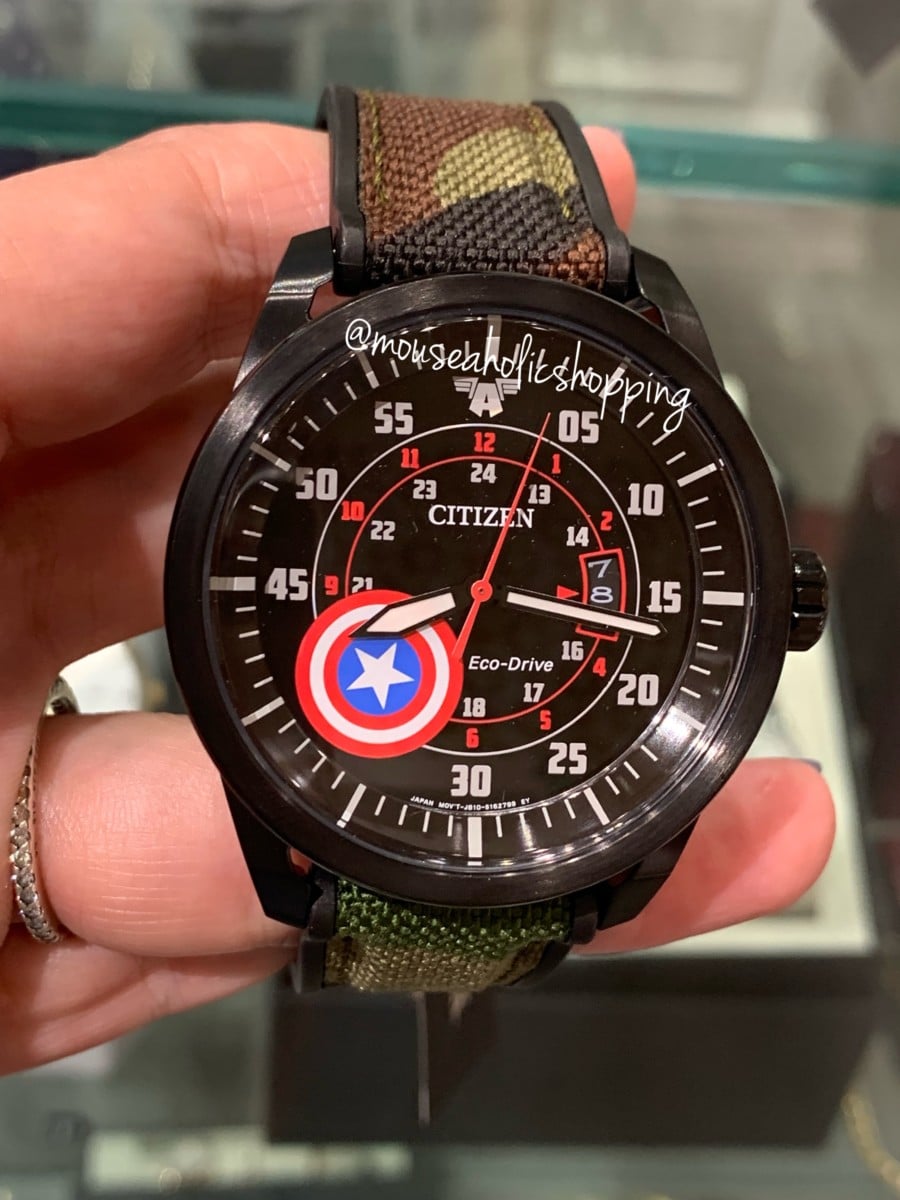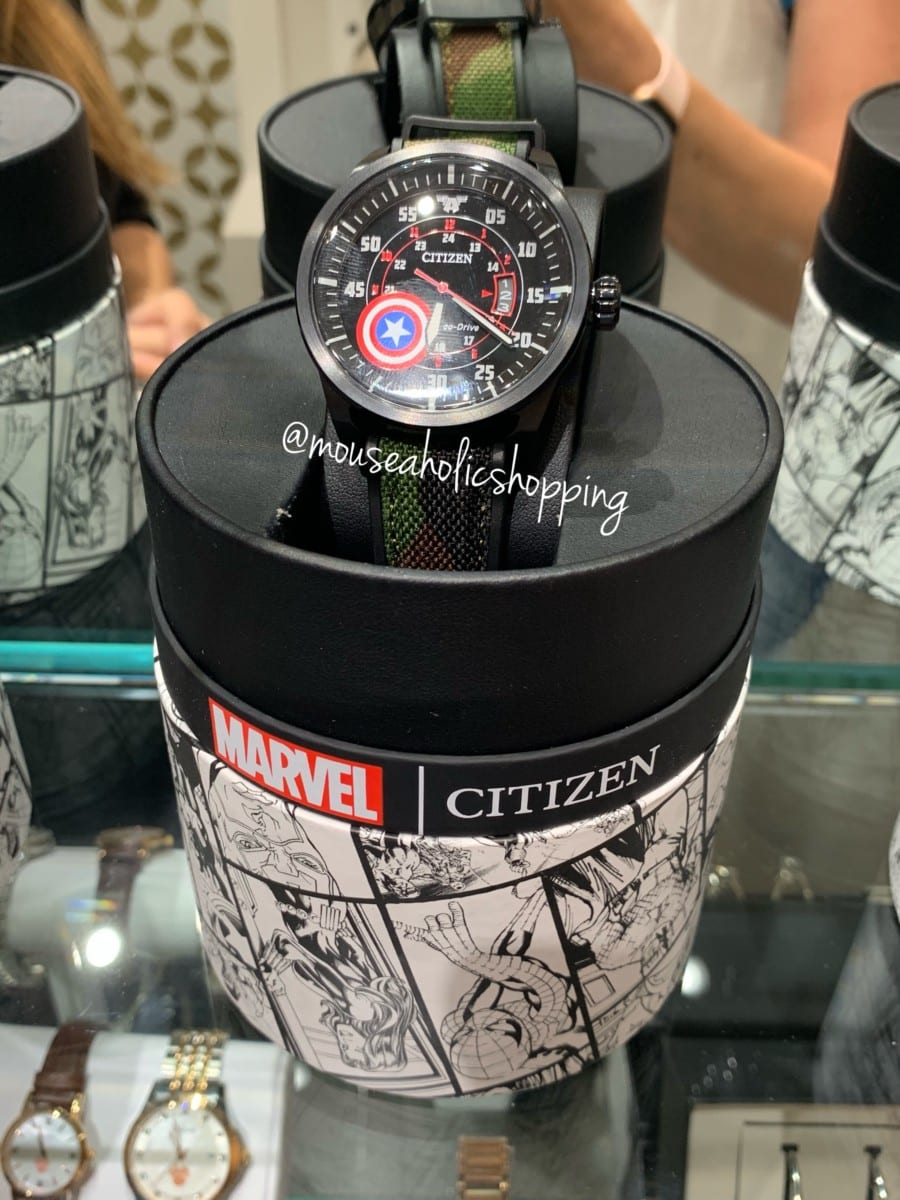 The gold Captain Marvel watch is the perfect way To Show our girl power, representing this new marvel character that we are all growing to love.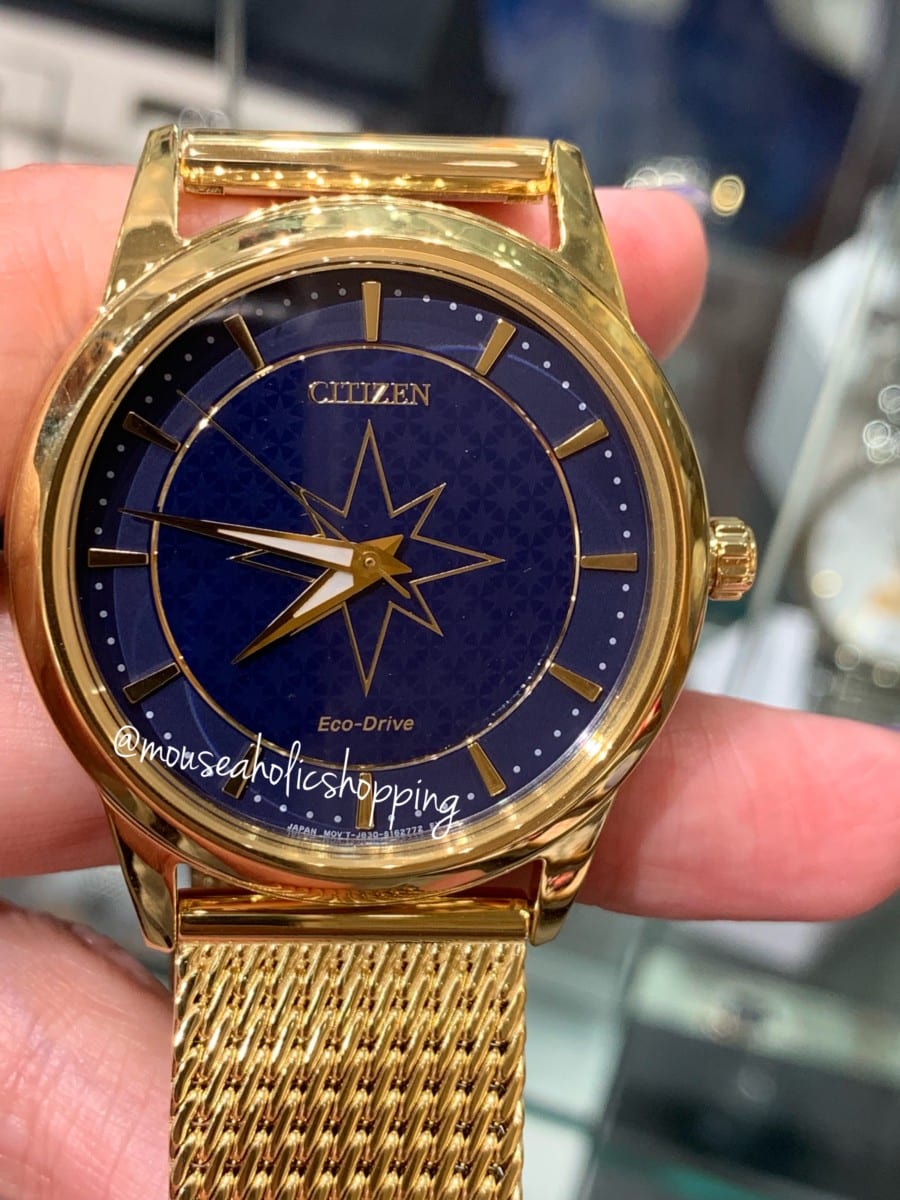 The next watch shows two faces of Mickey, because who doesn't love the Main mouse? The OG if you will. And almost like a hidden Mickey, there is a smaller sized silver watch With Mickey Mouse peeking in on the  7 o'clock dial.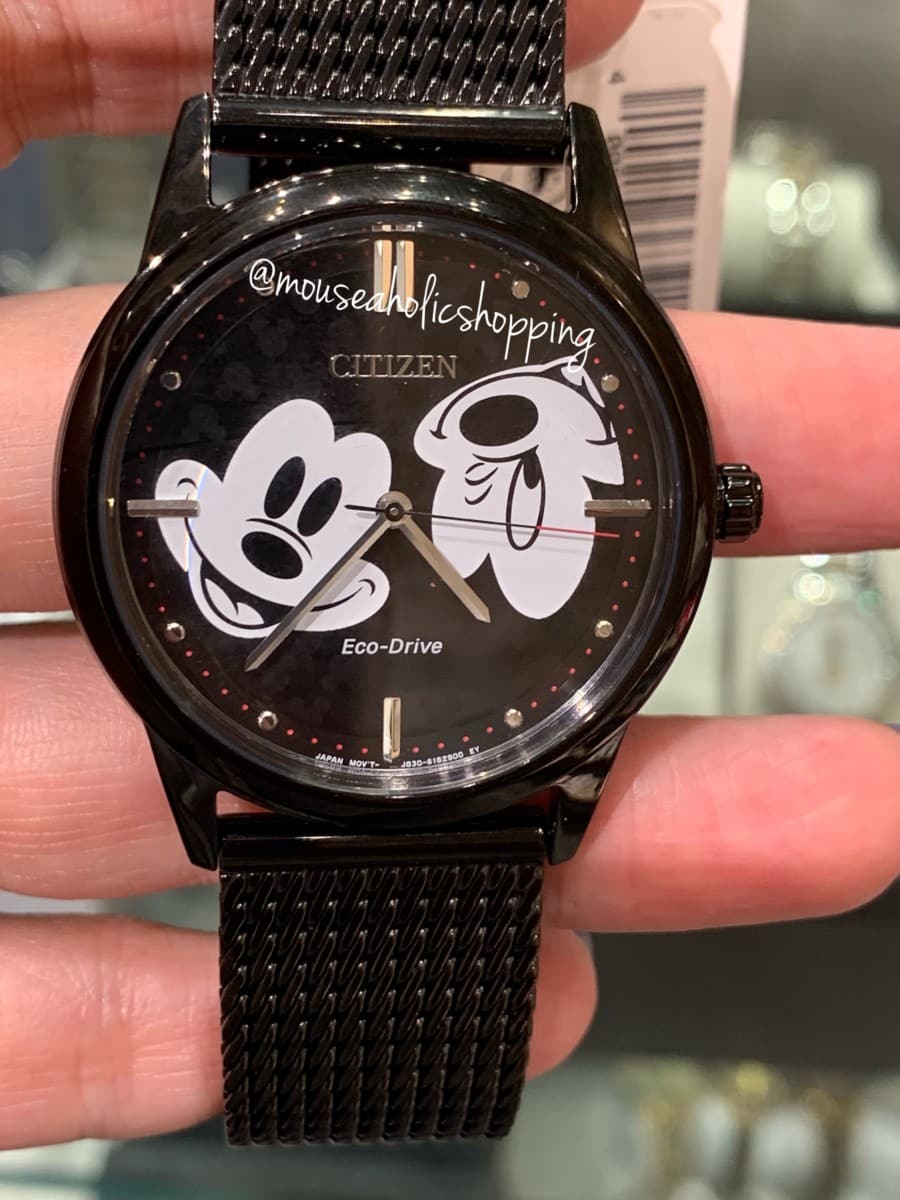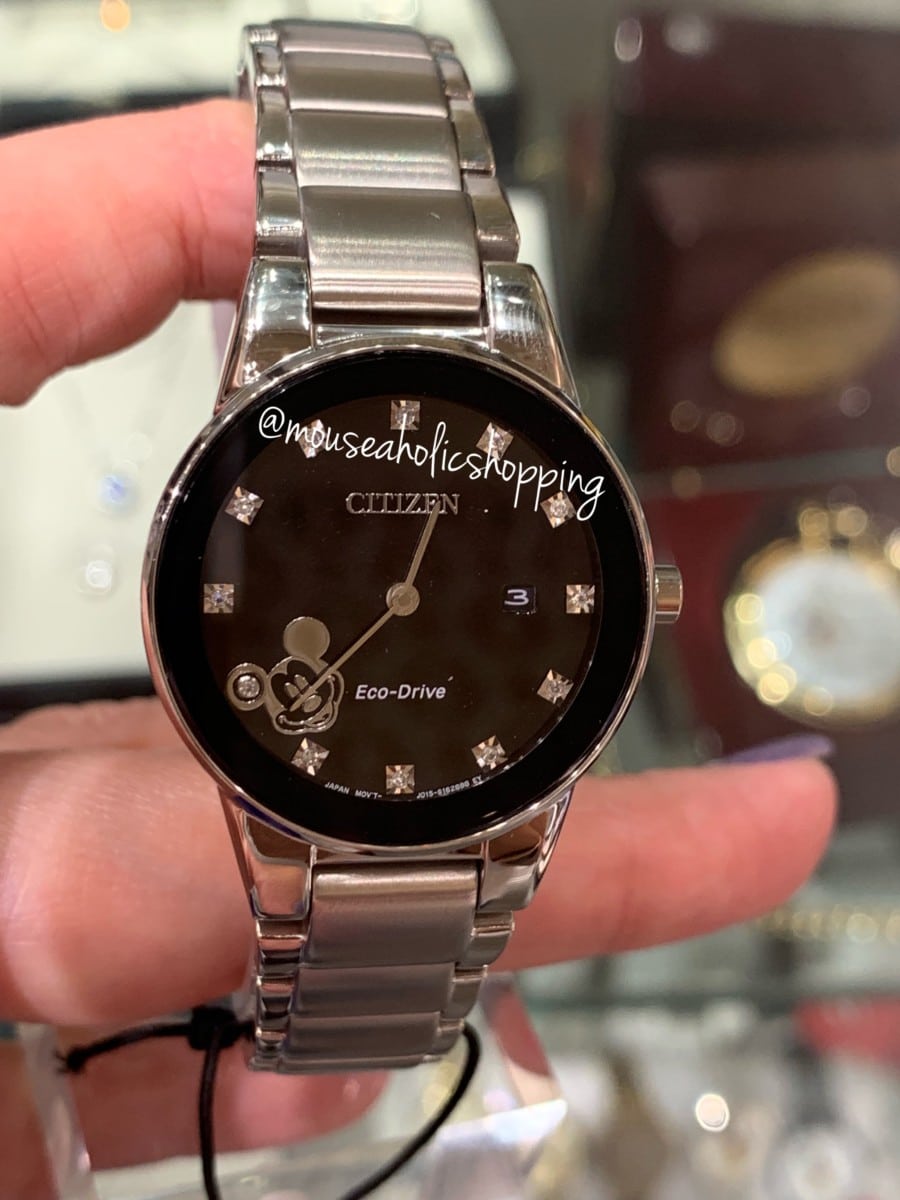 With all of these choices, which one will you choose? These are brand new, classic Citizen eco-drive, and all about showing your love for marvel and Disney. They are available at Ever After Jewelry Co. in Disney Springs. Happy shopping!
Author:
Lindsey
Hello, and I am so excited to be a part of TMSM team. So, let me introduce myself. I am a New Yorker, transplanted in Central Florida with my husband and children. We had been been visiting the Disney Parks for many years, so this was a win-win! I got into photography and Disney social media, where I really enjoyed all the merchandise that was always coming into the parks. I took a leap and started my own personal shopper service for all things Disney and I love it so much.-@mouseaholicshopping on IG & FB – I am so excited to bring to you all of the newest and my favorite Disney finds from around the parks. Since Disney is really stepping up their game merchandise wise, what a great time to start. When I am not shopping around Disney, I enjoy hanging out with my family and going on adventures.