Cupcake Palooza At Saratoga Springs Resort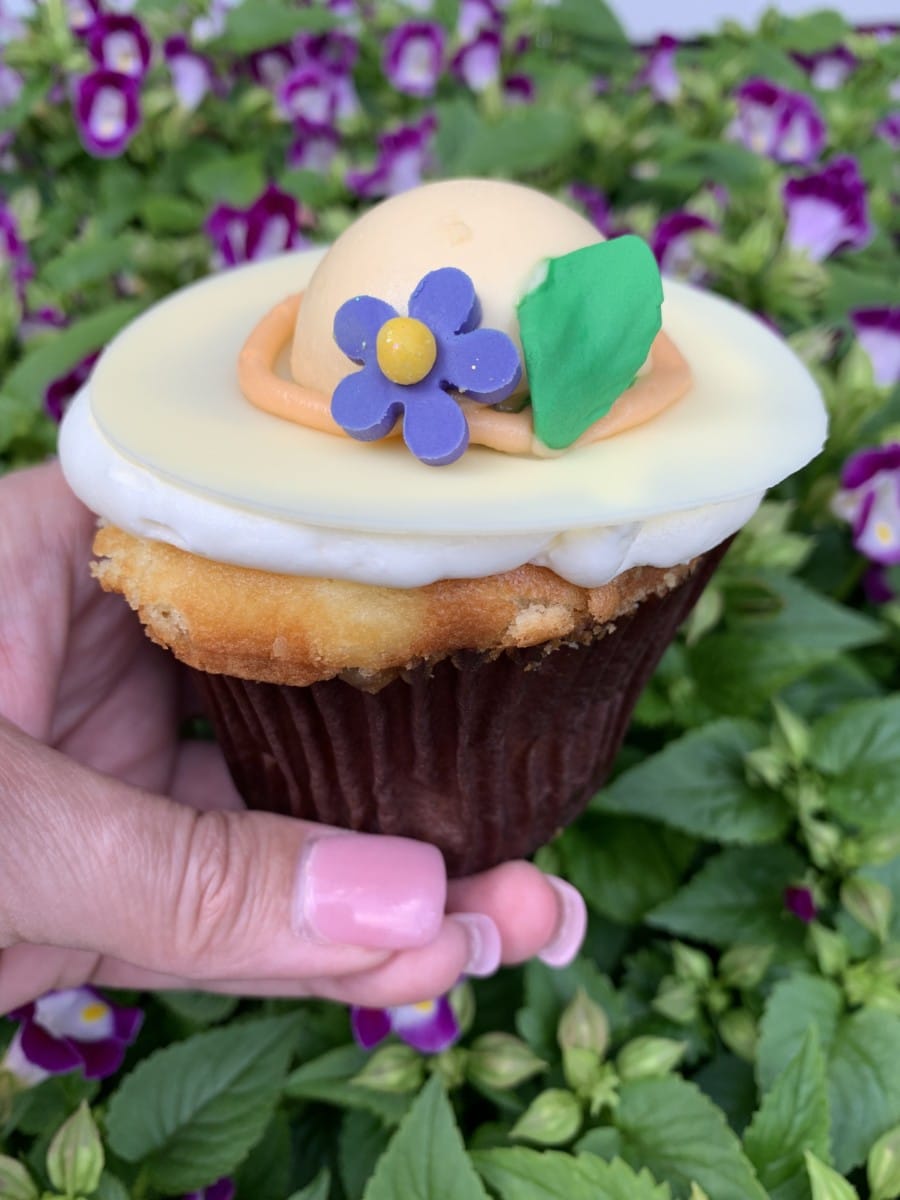 One of my favorite desserts is peach cobbler, so when I heard there was a peach cobbler cupcake at Saratoga Springs Resort, I had to go check it out for myself. It was at Artists Palette, And I was lucky enough to score the last one. It was made especially for Mother's Day. They actually had a few new cupcakes there but I wasn't daring enough to try those. Remember you guys, I'm still on my health journey 🙂
There is a white chocolate sun hat that tops the cupcake. It has a candy purple flower on top. The cupcake itself reminded me of a sponge cake, and the hat was attached to the cake with whipped icing. I did try it, and once I cut into it there were just a few peaches inside with a little bit of spice on it. I did not love the peaches as they were kind of crunchy, but the sponge type cake was light and airy. I don't know if they will keep this cupcake now that Mother's Day is over, but it was super cute to look at more so than it was to eat.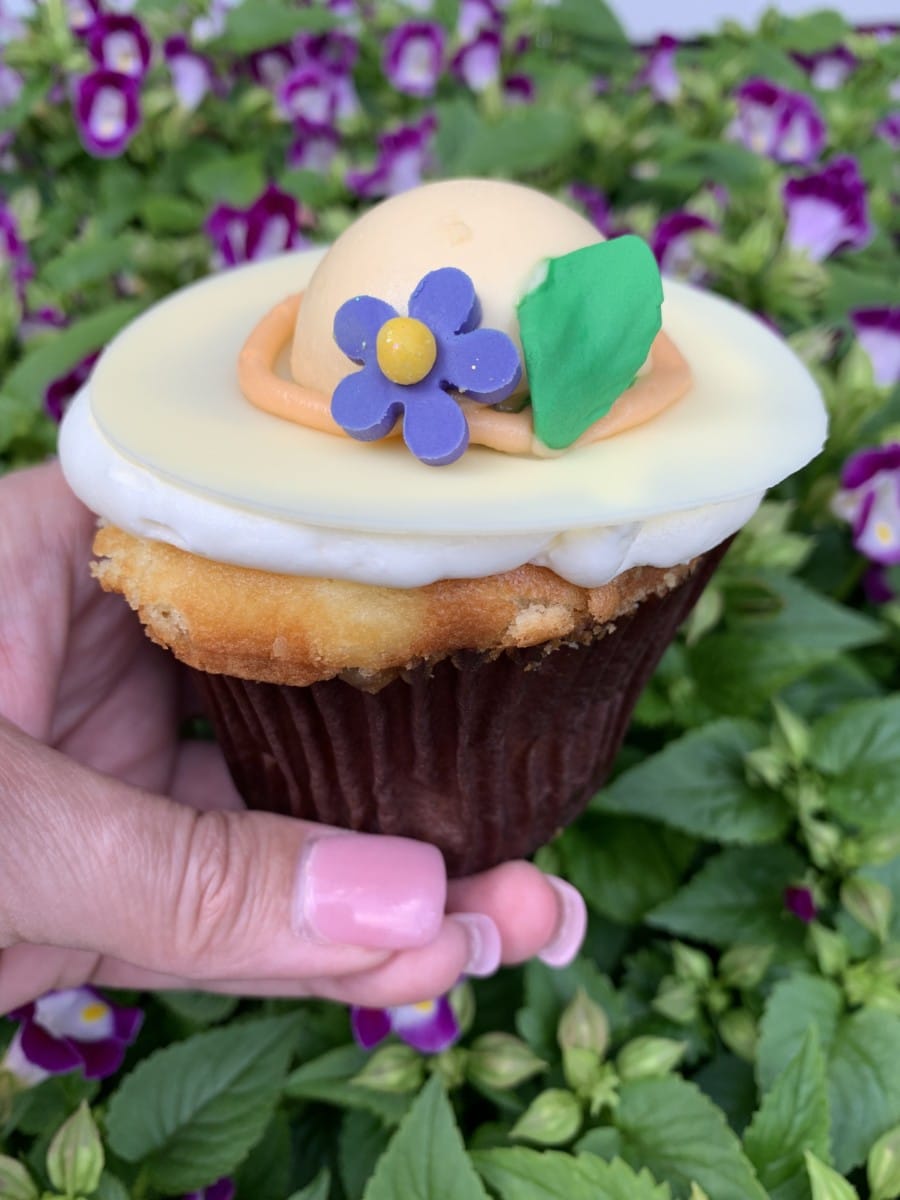 There were three other cupcakes at Saratoga springs as well. I did not try these, but they surely looked good enough to eat.

The Aladdin Cupcake is the second inspired treat I've seen this week.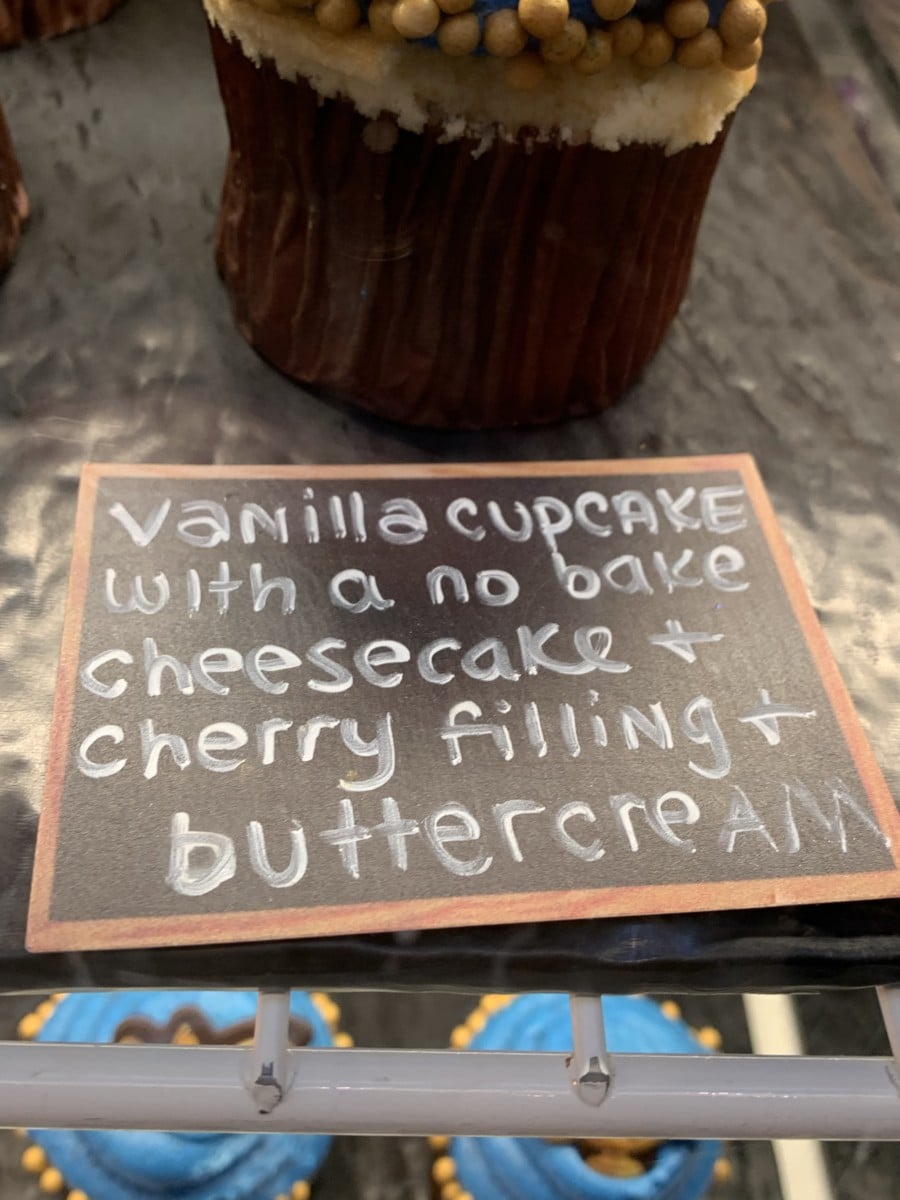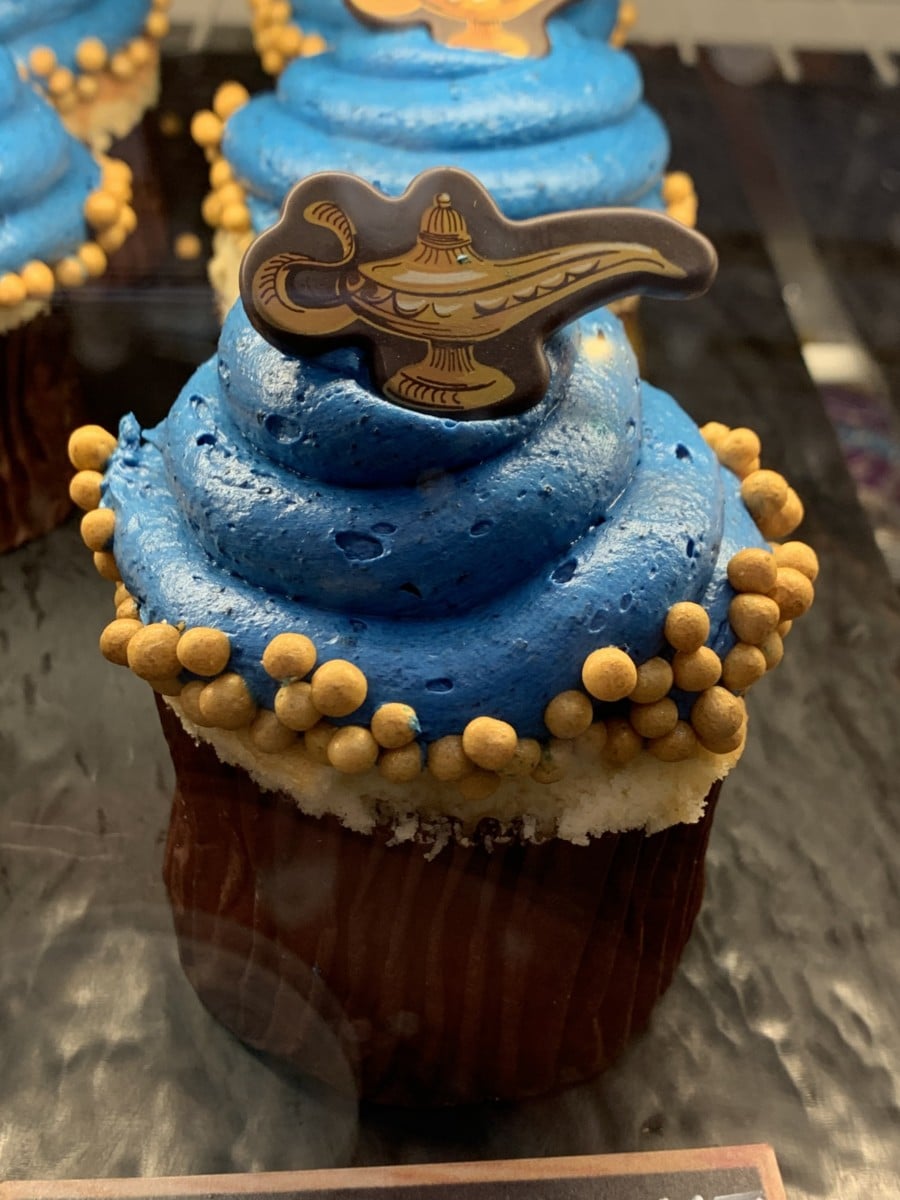 They also have an orange bird cupcake as well.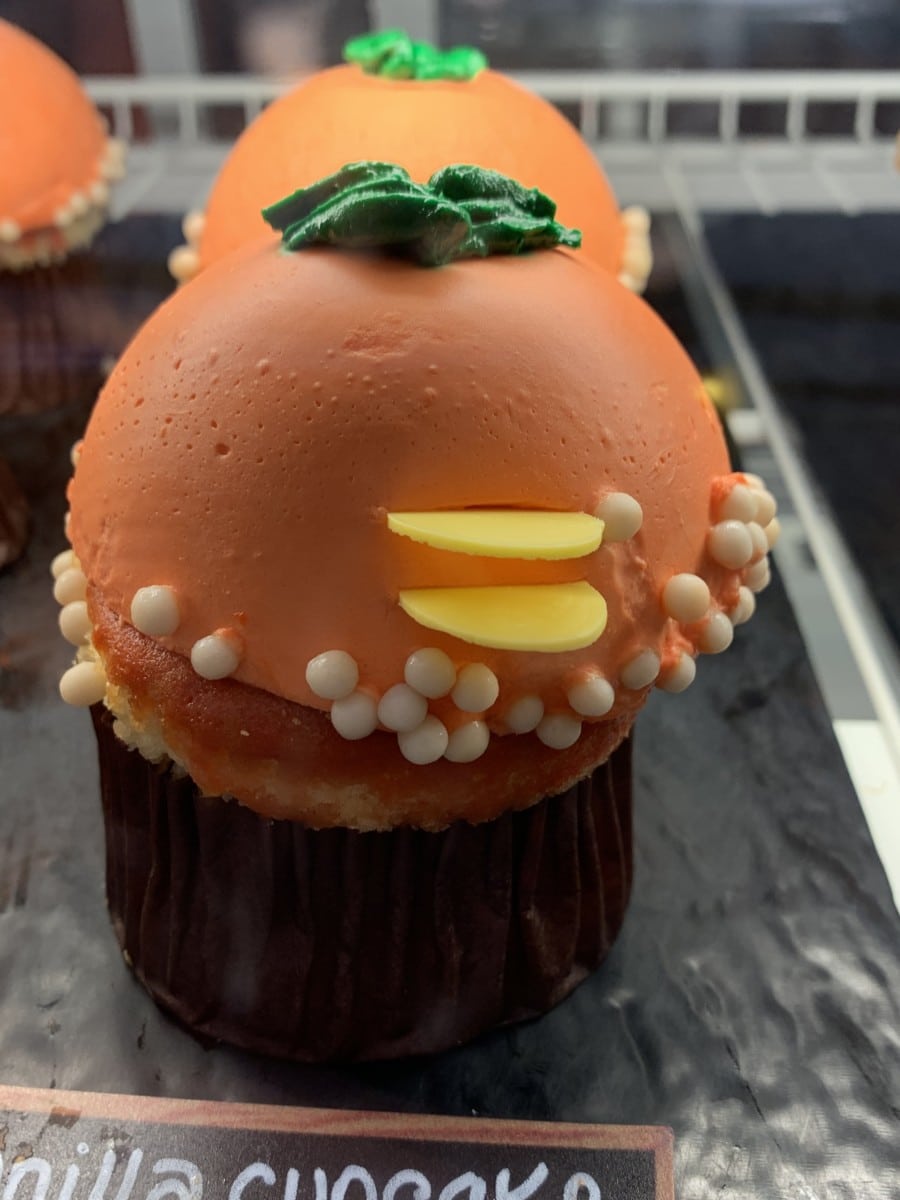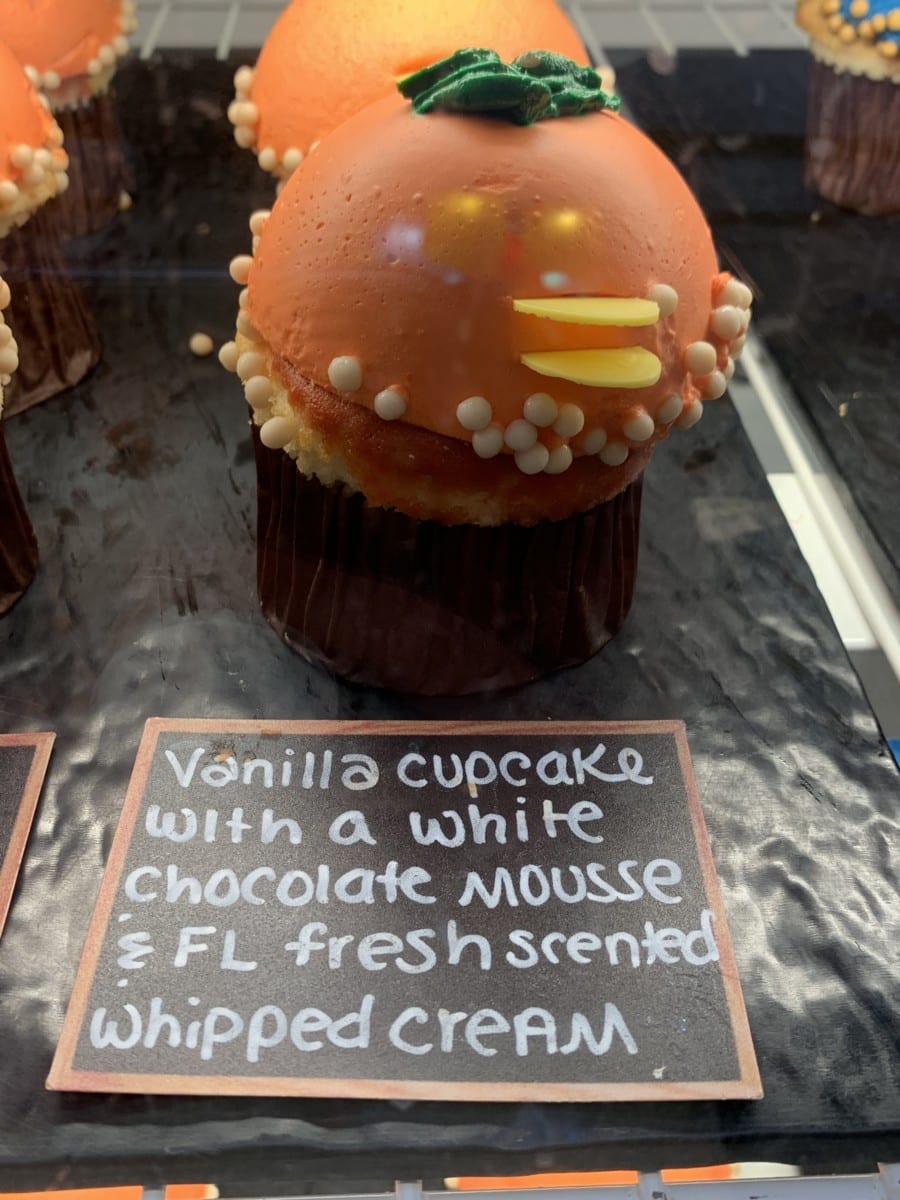 By far the prettiest cupcake they had was the briar Rose cupcake. I do not know how good these are but they sure look good enough to eat.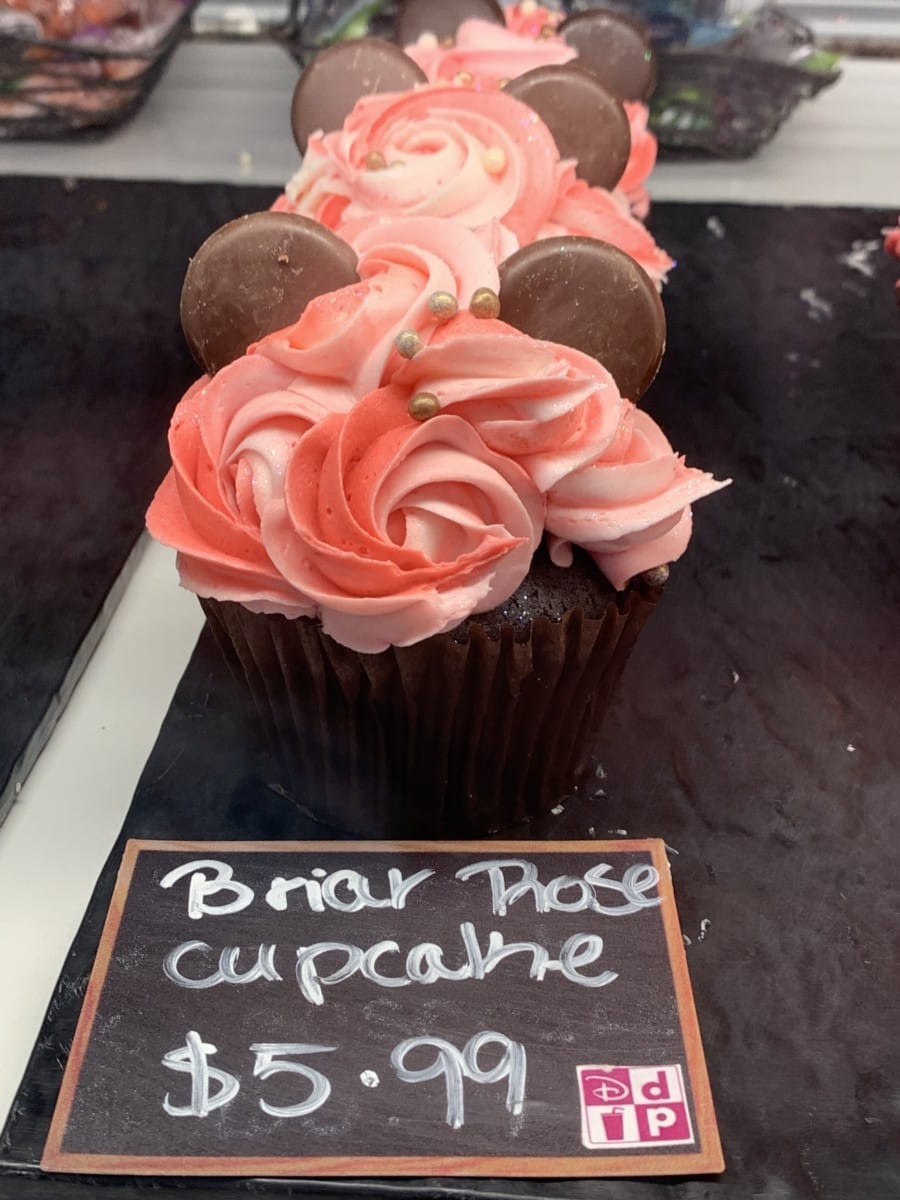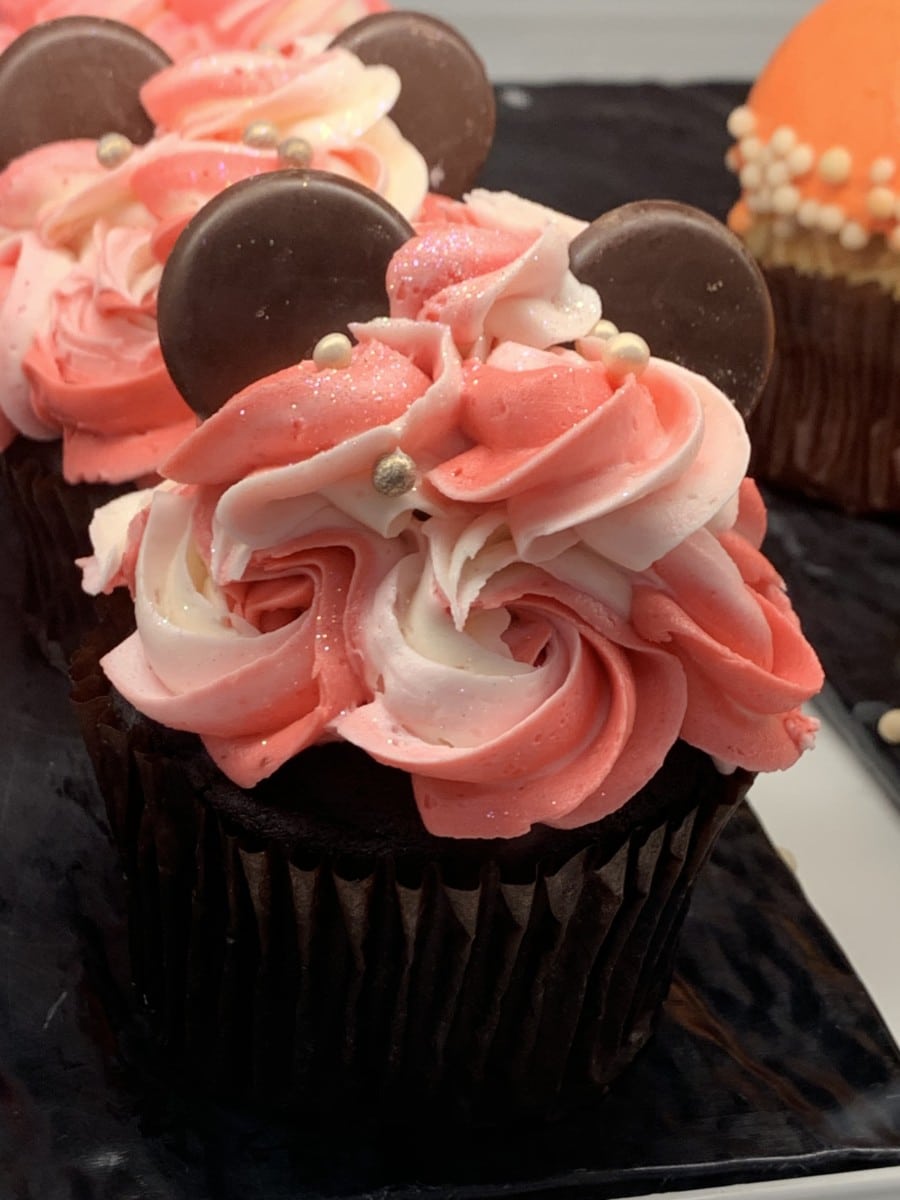 Remember, these can be found at Artists pallete At Saratoga Springs resort. They were all $5.99, which is a great price For the prettiness of these For the prettiness of these cupcakes.
Author:
Lindsey
Hello, and I am so excited to be a part of TMSM team. So, let me introduce myself. I am a New Yorker, transplanted in Central Florida with my husband and children. We had been been visiting the Disney Parks for many years, so this was a win-win! I got into photography and Disney social media, where I really enjoyed all the merchandise that was always coming into the parks. I took a leap and started my own personal shopper service for all things Disney and I love it so much.-@mouseaholicshopping on IG & FB – I am so excited to bring to you all of the newest and my favorite Disney finds from around the parks. Since Disney is really stepping up their game merchandise wise, what a great time to start. When I am not shopping around Disney, I enjoy hanging out with my family and going on adventures.