Aladdin's Petit Cake Will Show You A Whole New World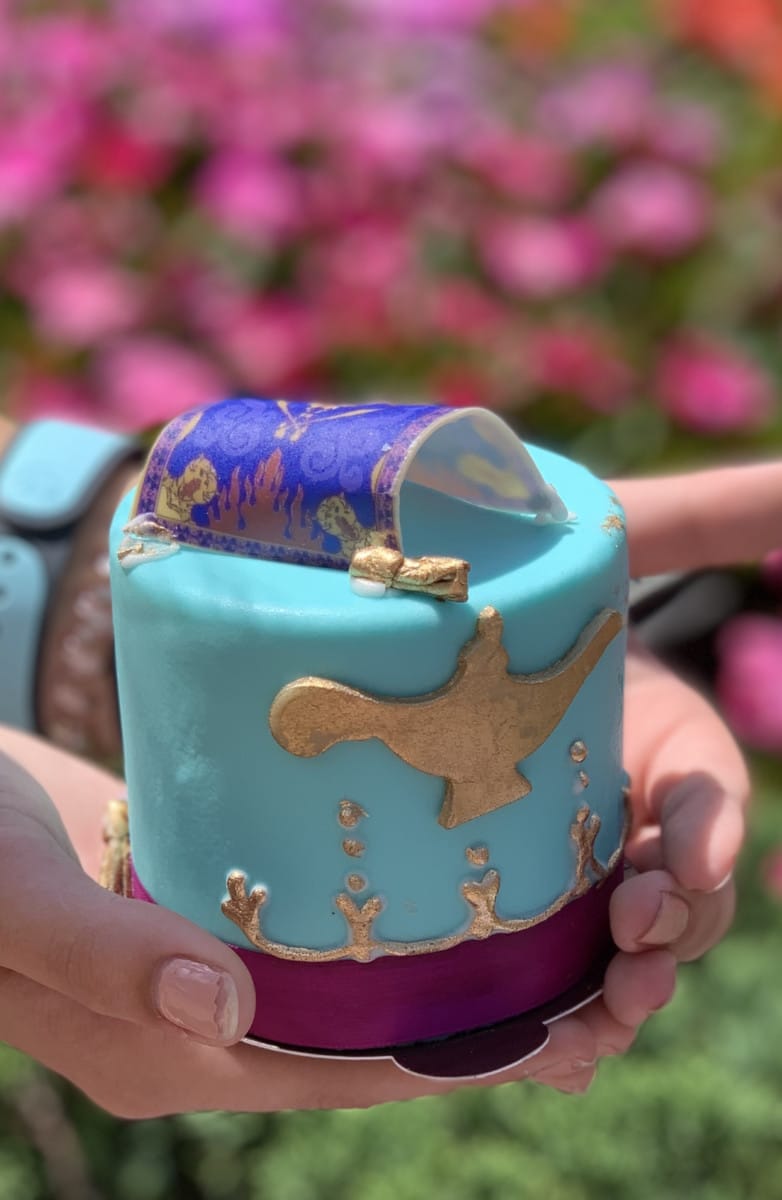 In anticipation of the premiere of Aladdin, there is a plethora of new merchandise at Walt Disney World, Among other novelties.  We found this gem of a cake at Amorette's Patisserie. The turquoise fondant really catches the eye from the get go, And the magic carpet on top, plus Genies magic lamp, make it the perfect novelty dessert.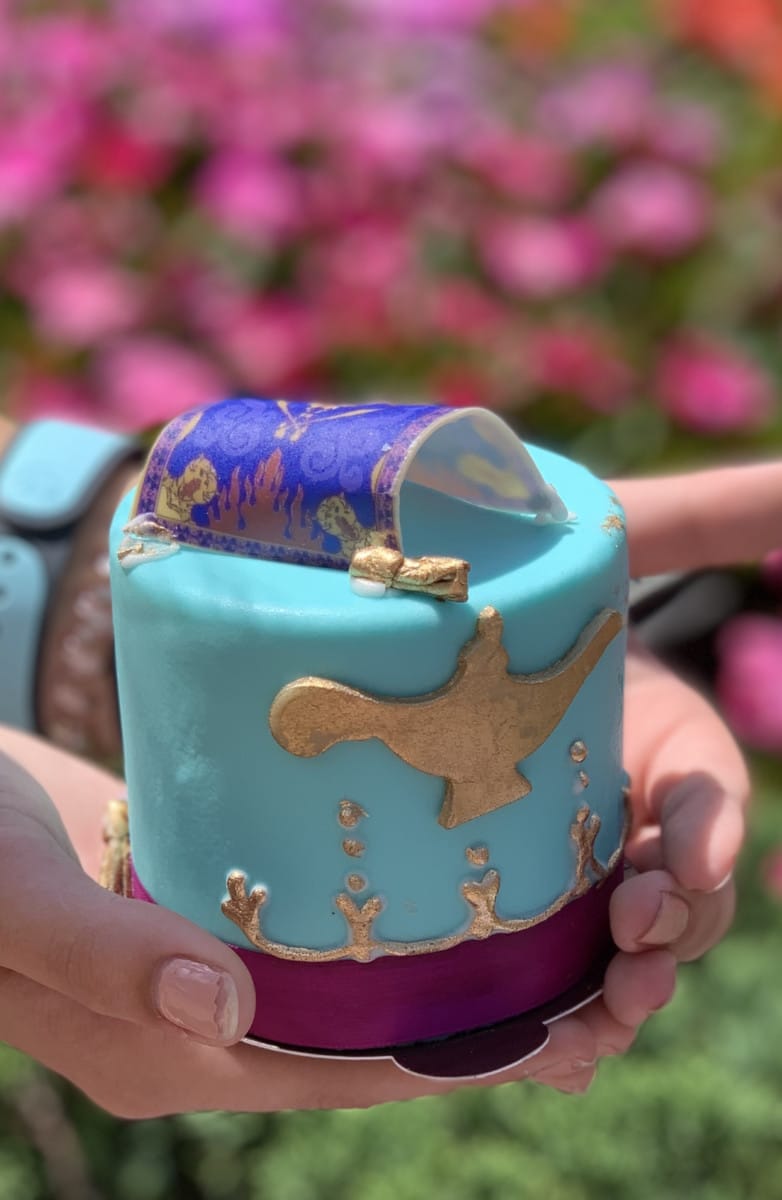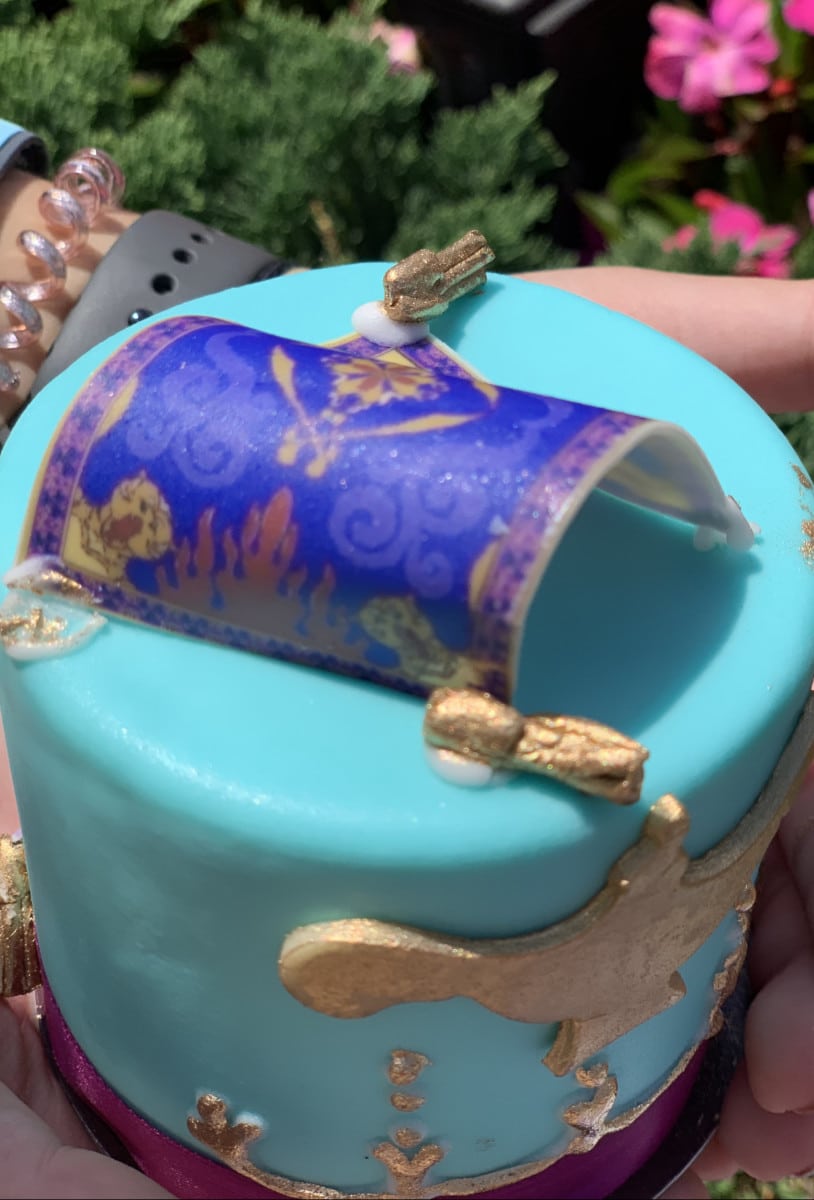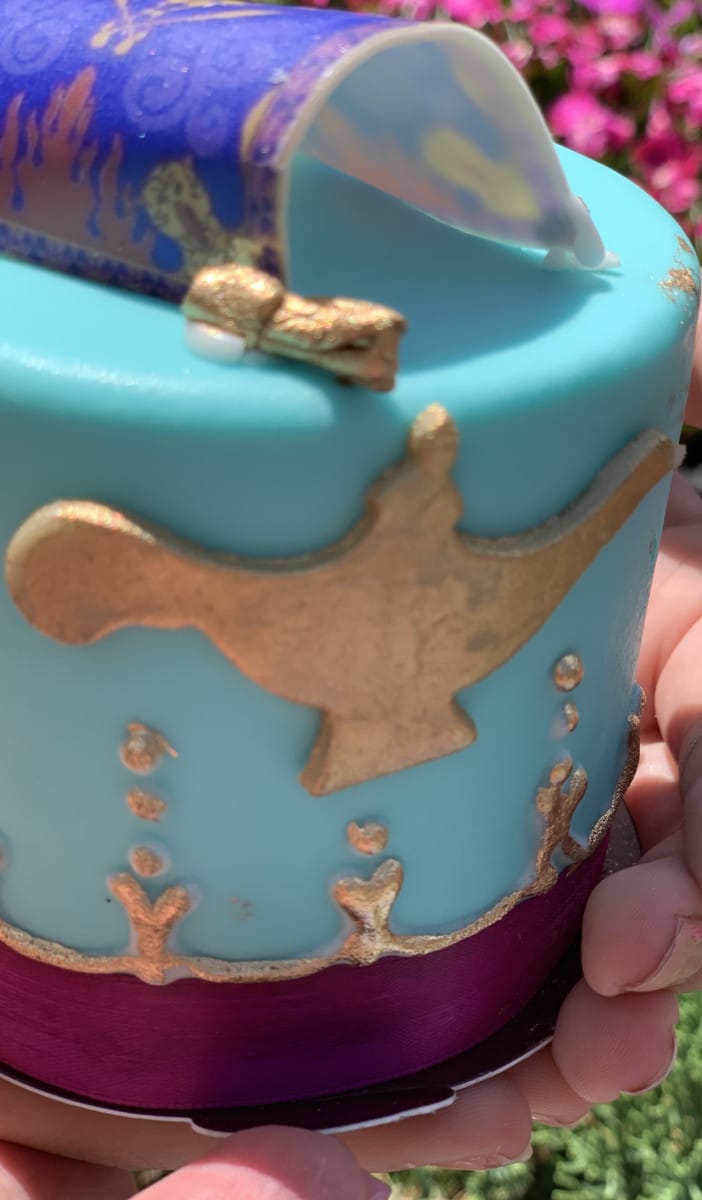 The Aladdin Petit is an almond chiffon cake with amaretto simple syrup, fig pate de fruit, five spice mousse, almond pecan granola and golden raisin jam. If you have any type of tree nut allergy like myself, this cake is definitely not for you. I have three wonderful daughters who had no problems taste testing this delectable treat.
Upon the first bite, My daughter Taylor was thrown off by the tartness of the lemon and the amount of fondant on such a small cake. The fig was a little too much for her and reminded her of cranberry sauce. She really liked the five spice mousse and she felt that it tasted like coffee cake which is one of her favorites –  simple yet a classic.
Having more than a few bites seems to be a little too much, because there are too many flavors happening at once in layers. The consensus on the Aladdin Petit Seems to be that it's easier on the eyes than in the mouth. As always, I always feel like everyone should still try things out for themselves as everyone's taste buds are different. Amorette's Patisserie is located in Disney Springs next to world of Disney.