New Aladdin Inspired Alex and Ani Bracelets Are Shining, Shimmering Splendid #DisneyStyle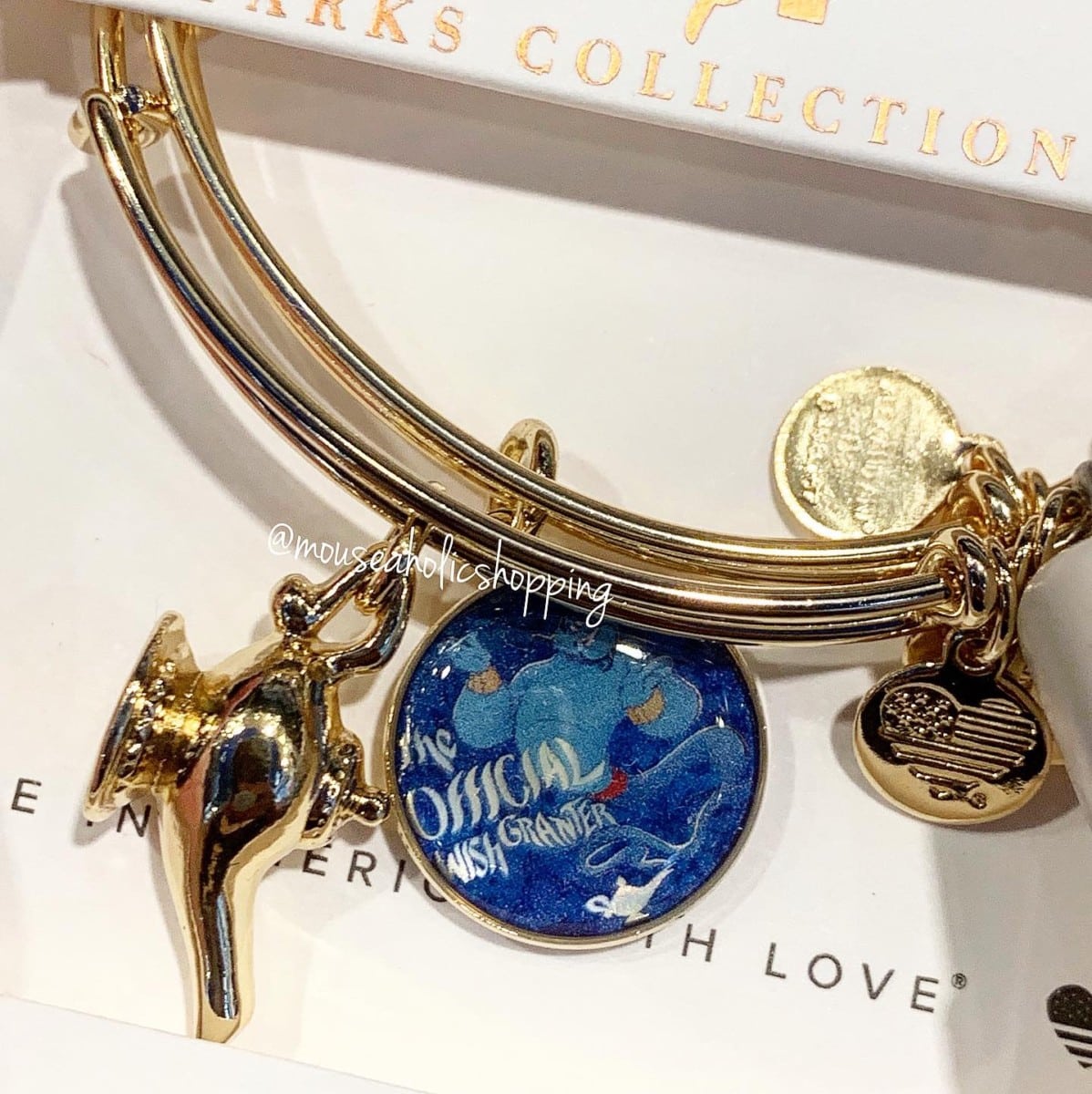 A whole new world of Aladdin inspired Alex and Ani bracelets have flown into Walt Disney World. They are all shining, shimmering, splendid💖Three styles released, let's have a look!
There is a gold double bangle set, with Genie on the charm, inscribed with 'The Official Wish Granter' and his magic lamp as well. It's a stunning piece.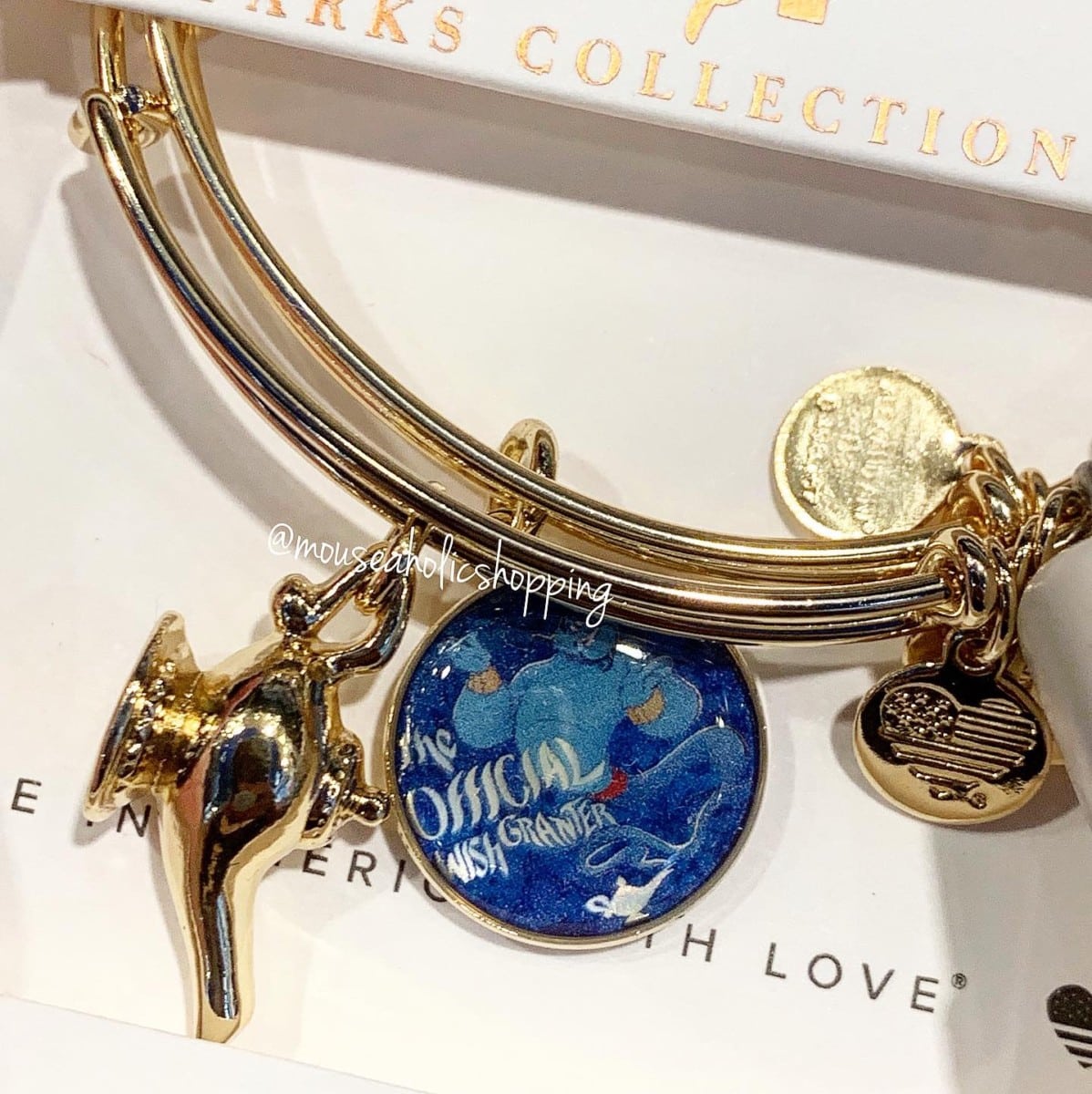 Next up is a double-sided silver bangle with Jasmine and Rajah On one side, and 'Heart Of Courage' with Genie's lamp with it. I think that Side is my favorite, It's absolutely beautiful.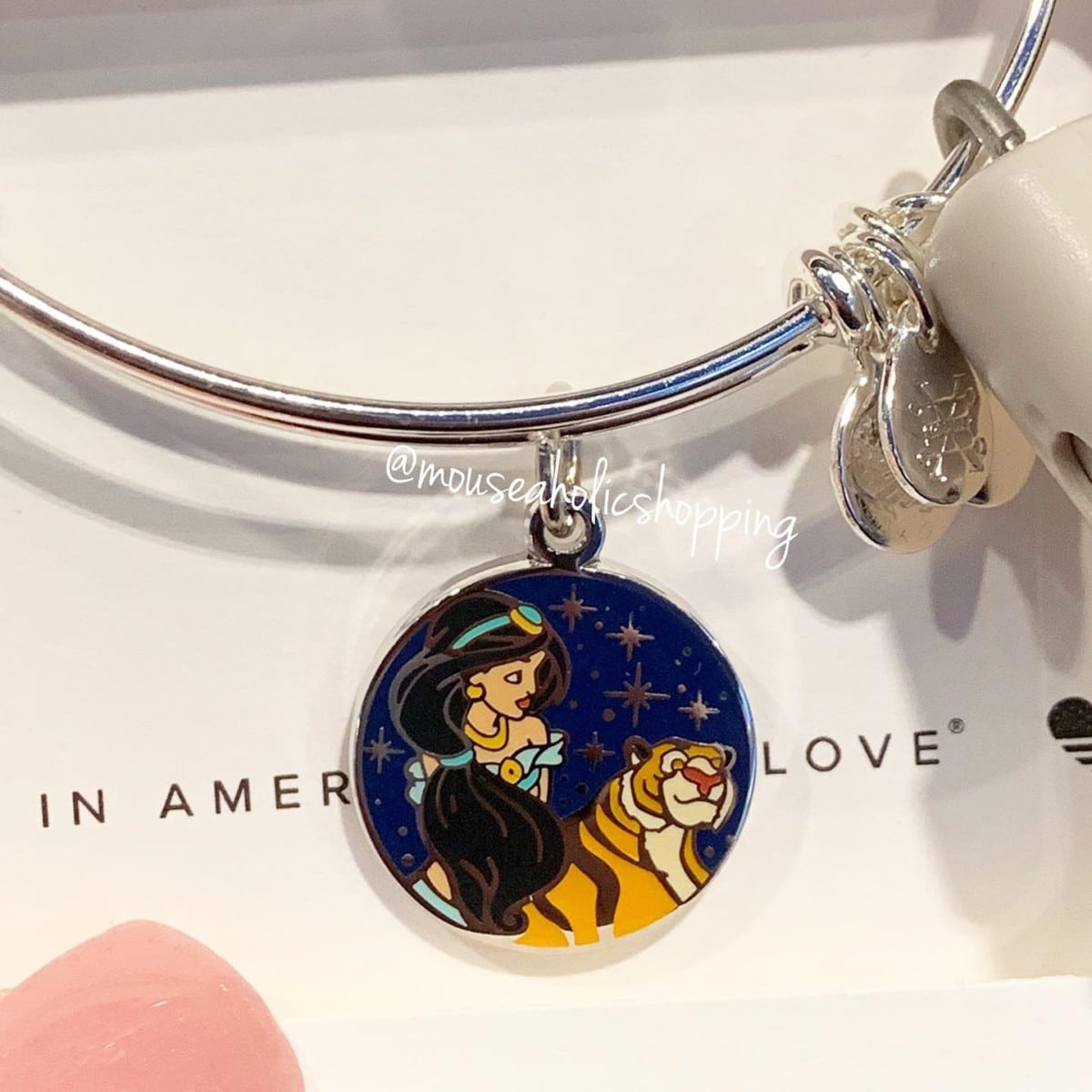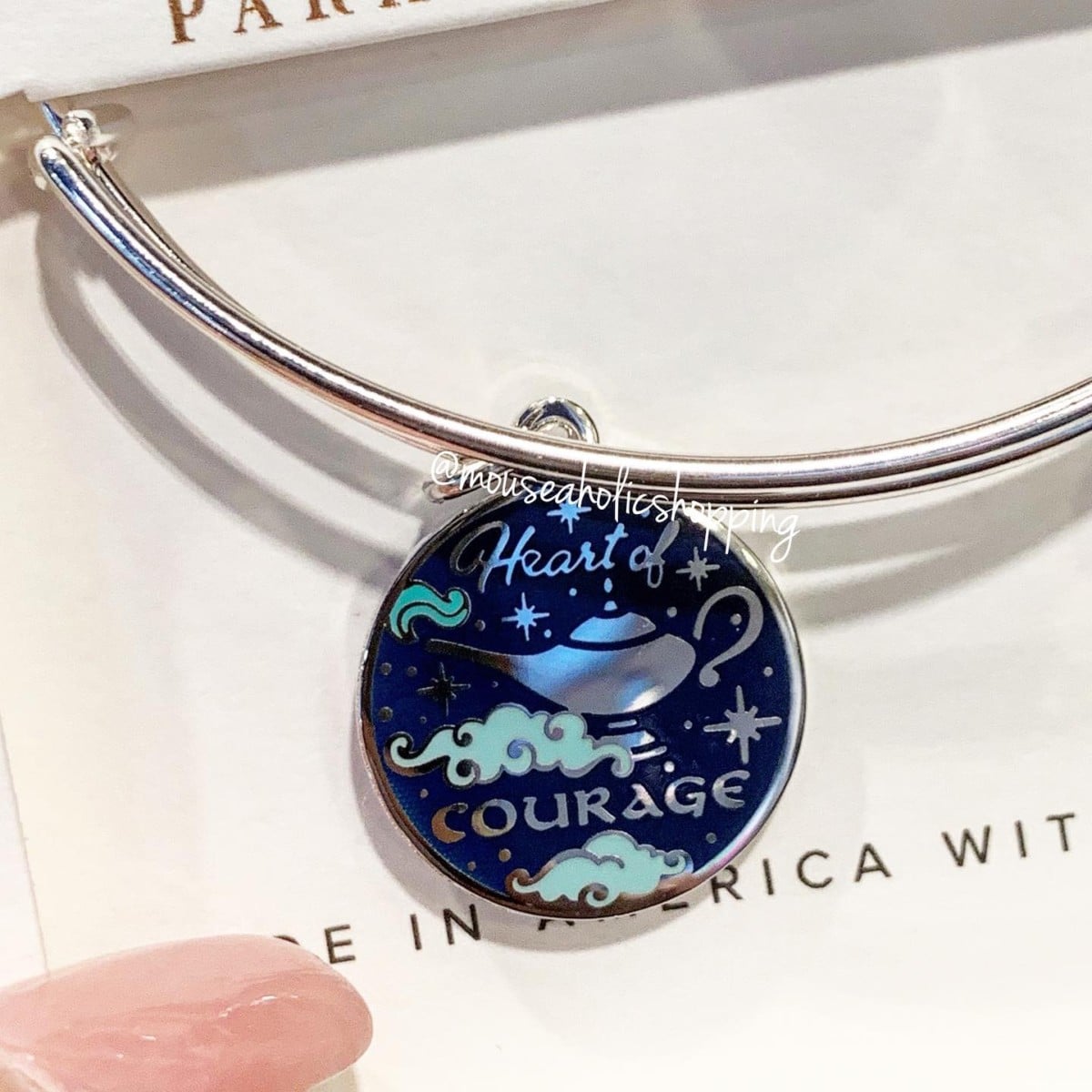 Last, But certainly not least, is a single charm rose gold bangle. 'Life Is A Magic Carpet Ride' With Jasmine flying on her magic carpet – it really catches one's attention. It's the perfect quote for Every believer in magic.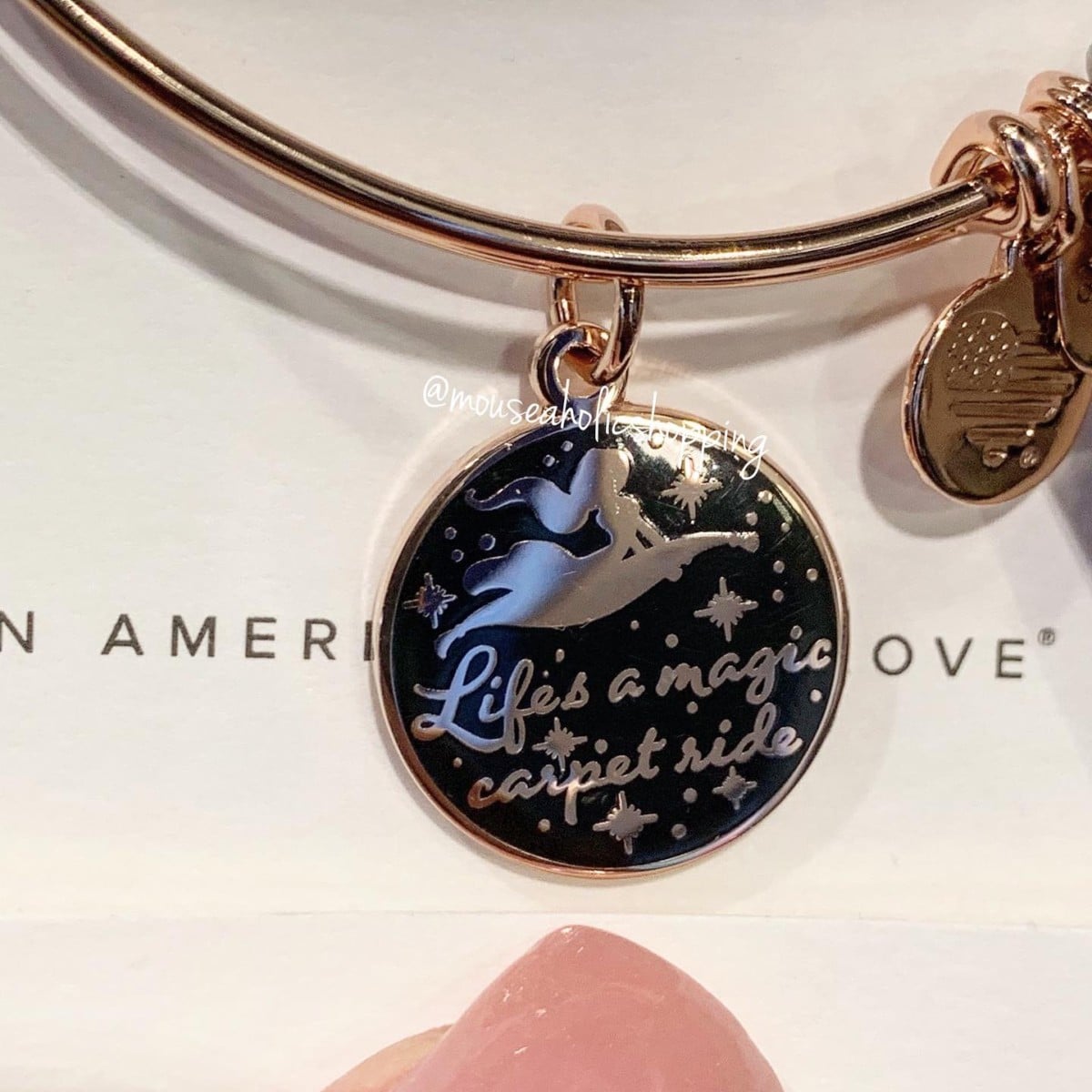 These can be found at Disney Parks. Thank you Mouseaholic Shopping for photos. Happy Shopping!
Author:
Lindsey
Hello, and I am so excited to be a part of TMSM team. So, let me introduce myself. I am a New Yorker, transplanted in Central Florida with my husband and children. We had been been visiting the Disney Parks for many years, so this was a win-win! I got into photography and Disney social media, where I really enjoyed all the merchandise that was always coming into the parks. I took a leap and started my own personal shopper service for all things Disney and I love it so much.-@mouseaholicshopping on IG & FB – I am so excited to bring to you all of the newest and my favorite Disney finds from around the parks. Since Disney is really stepping up their game merchandise wise, what a great time to start. When I am not shopping around Disney, I enjoy hanging out with my family and going on adventures.