2019 Race Themes For The Disney Wine And Dine Marathon Half Weekend
We're starting off the weekend events with the Disney Fall Feast 5K, taking place at Epcot for the first time. Run your way around the world while celebrating the classic characters from "The Jungle Book." Did you know that participants of the 5K will also receive a tech shirt as part your race registration amenities? Take a look at other event highlights here.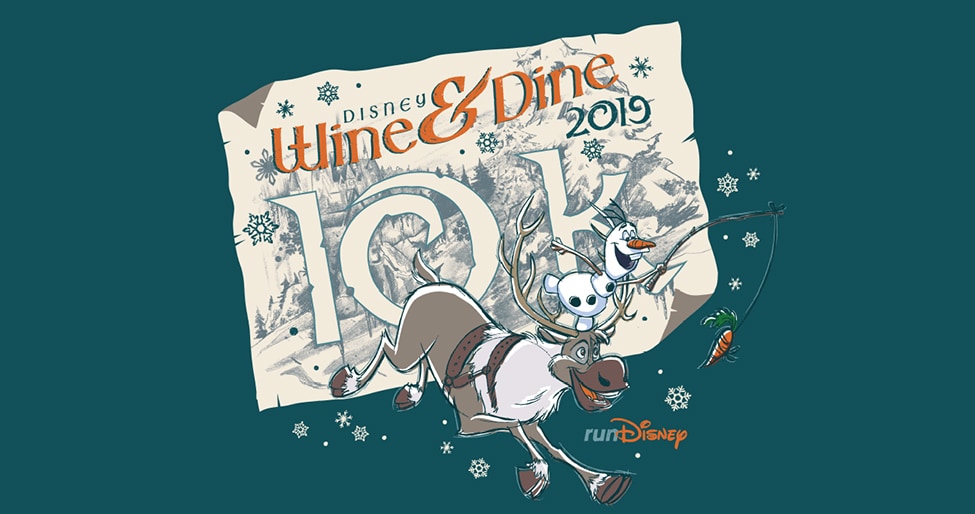 Do what Frozen things do and go RUNNING as we celebrate our friends, Sven and Olaf from "Frozen" during the Disney Wine & Dine 10K. Having friends and family come watch your finish line moment? Spectators can now join the ChEAR Squad for both the 10K and the Half Marathon races. Learn more about ChEAR Squad packages here.
Runners setting their course for 13.1 miles around Walt Disney World Resort during the 10th Anniversary Disney Wine & Dine Half Marathon will feel the spirit of America as we celebrate with classic Mickey Mouse donning his patriotic best!

It's a 19.3-mile FIESTA with the Three Caballeros, this year's race theme for the Disney Two Course Challenge. Limited spots remain for the Disney Two Course Challenge – click here to register today.
New to this year, participants of both the Disney Wine & Dine Half Marathon and Disney Two Course Challenge can celebrate a race well-run during the weekend-exclusive Post-Race Party with an earlier entry time! Experience all the excitement of the Epcot International Food & Wine Festival beginning at 5pm. After-hours fun, including special 10th Anniversary entertainment and rare characters, will begin at 10 p.m. Half Marathon and Challengeparticipants can invite their friends and family to join the fun with a purchase of a ticket here.
Will you be joining us for this anniversary event? Let us know at @runDisney on Facebook, Twitter, Instagram,  and YouTube using the hashtag #WineDineHalf. To learn more about runDisney events, please visit us here!
credit to RunDisney.com
Author:
Lindsey
Hello, and I am so excited to be a part of TMSM team. So, let me introduce myself. I am a New Yorker, transplanted in Central Florida with my husband and children. We had been been visiting the Disney Parks for many years, so this was a win-win! I got into photography and Disney social media, where I really enjoyed all the merchandise that was always coming into the parks. I took a leap and started my own personal shopper service for all things Disney and I love it so much.-@mouseaholicshopping on IG & FB – I am so excited to bring to you all of the newest and my favorite Disney finds from around the parks. Since Disney is really stepping up their game merchandise wise, what a great time to start. When I am not shopping around Disney, I enjoy hanging out with my family and going on adventures.