I scream, you scream, we all scream for Disney ice cream! ~A review of these tasty treats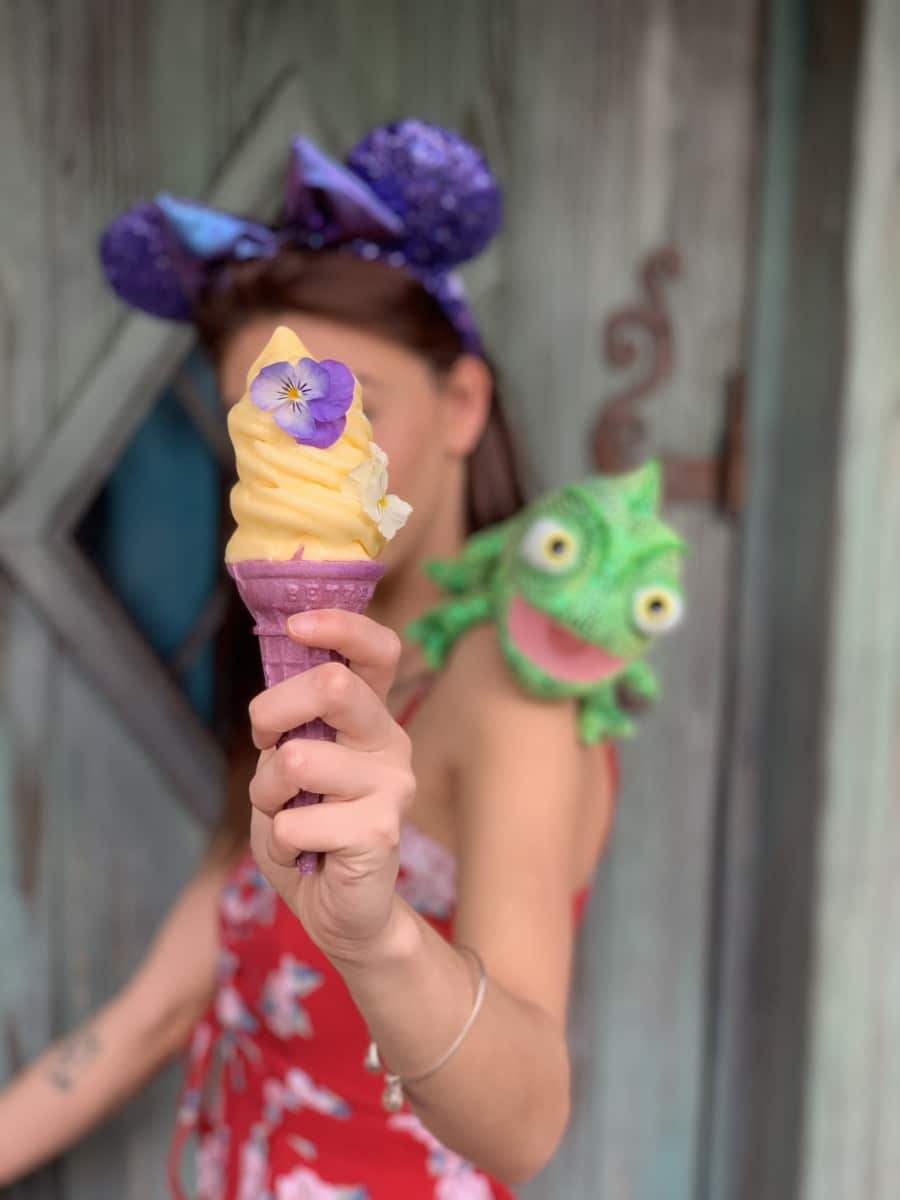 Today my daughter and I thought it would be a great idea to do a taste test of all of the brand new ice cream cones in Magic Kingdom. There are so many, but she was up for the challenge. As I'm on a diet, she agreed to be our taste tester and since she's a foodie, I knew she would be up to the task. In true Instagram form, we took a lot of photos with a lot of melted ice cream. She ate every single new cone, and now we're going to give you the reviews of which one she thought was best and why.
Let's start with the Lost Princess cone from Storybook Treats. It's a lemonade Dole Whip, served in a cute purple cone adorned with edible flowers. She says it tasted like Summer, sweet with just the right amount of tartness, Like a good old-fashioned lemonade. Taylor gives this cone a 10 out of 10.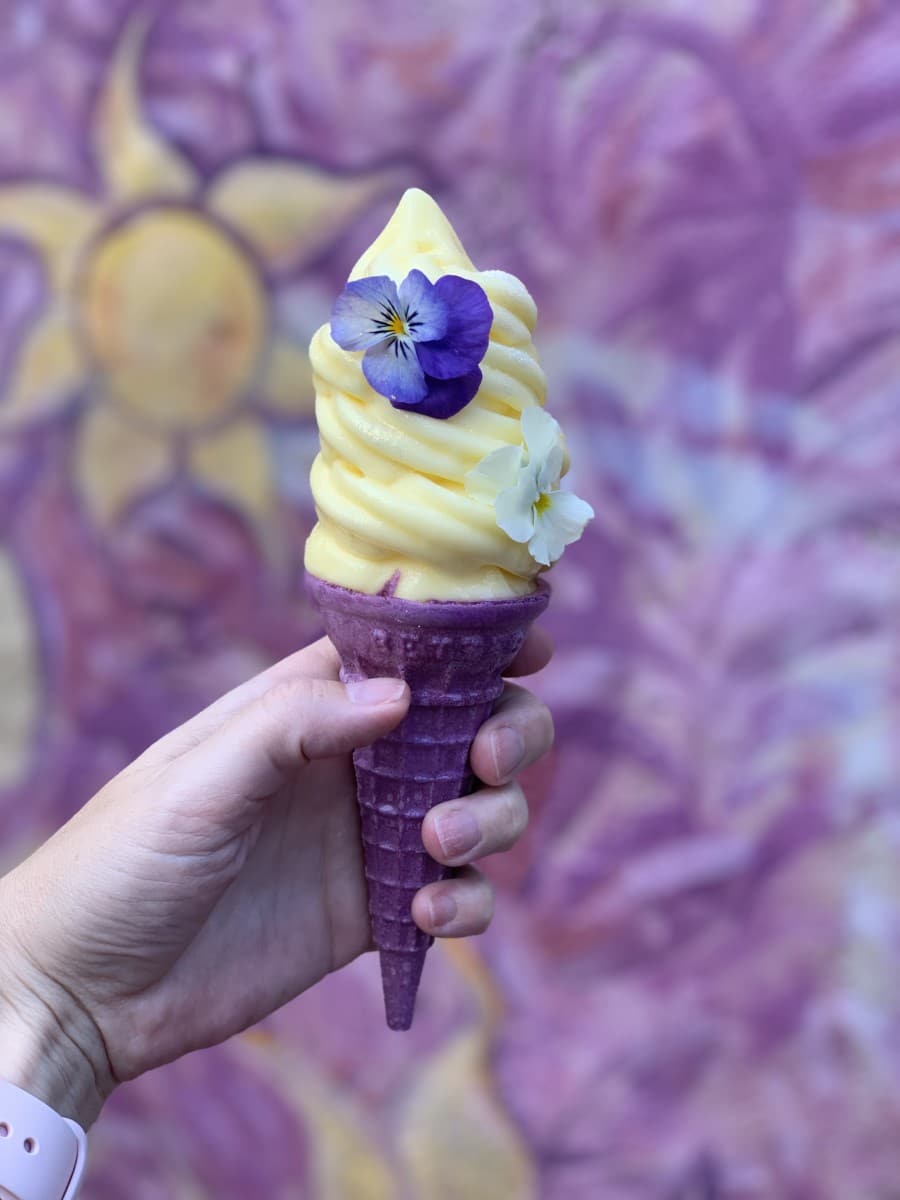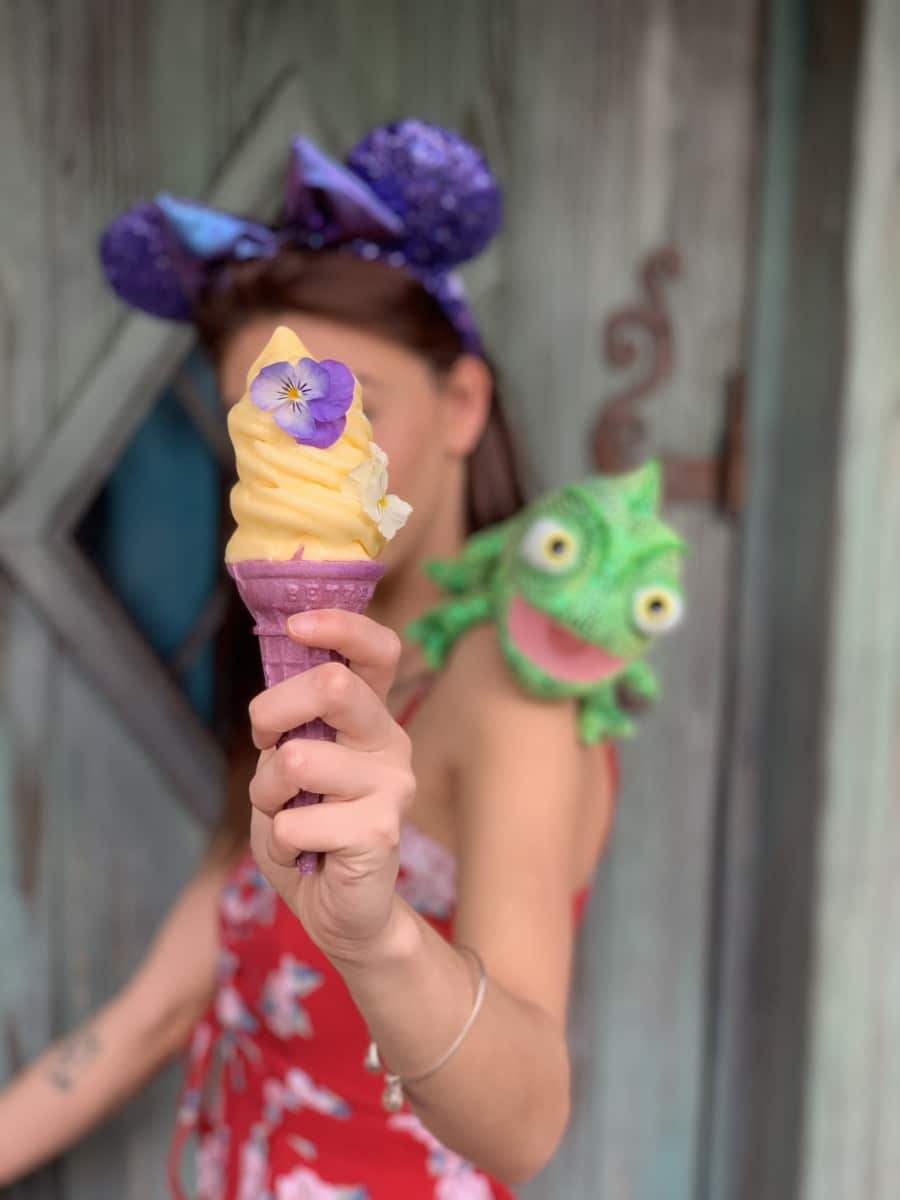 Next up, We went over to Aloha Isle in Adventureland to try the Hei Hei cone. This one is double the trouble, as it is a raspberry Dole Whip that sits on a scoop of Pineapple Dole Whip. It has a sour cherry strip on its head, to give it that Hei Hei look, complete with sugary eyes that were actually very chalky tasting. I'm pretty sure they are just for decoration, even though they are edible. My daughter, Taylor, Gives it a 10 out of 10 due To the fact that the raspberry and pineapple complement each other perfectly.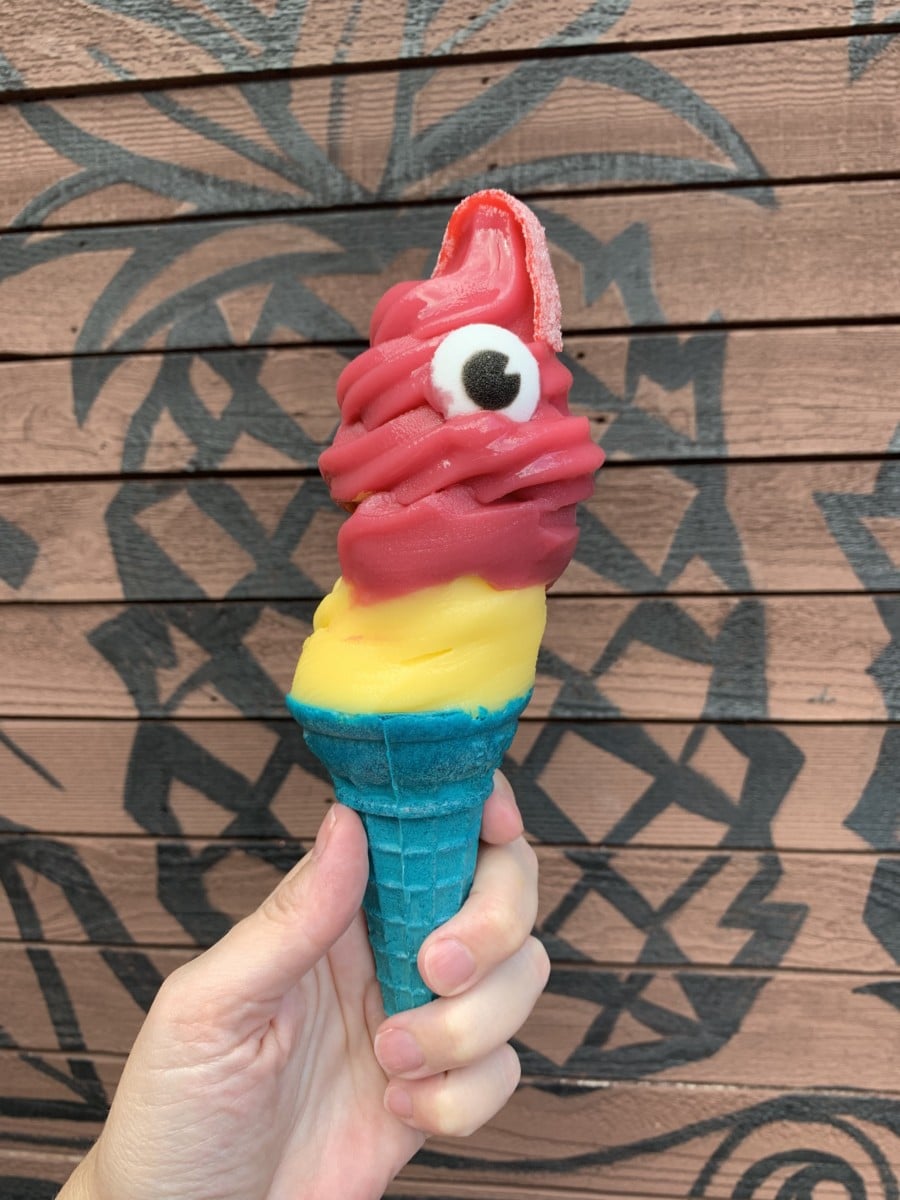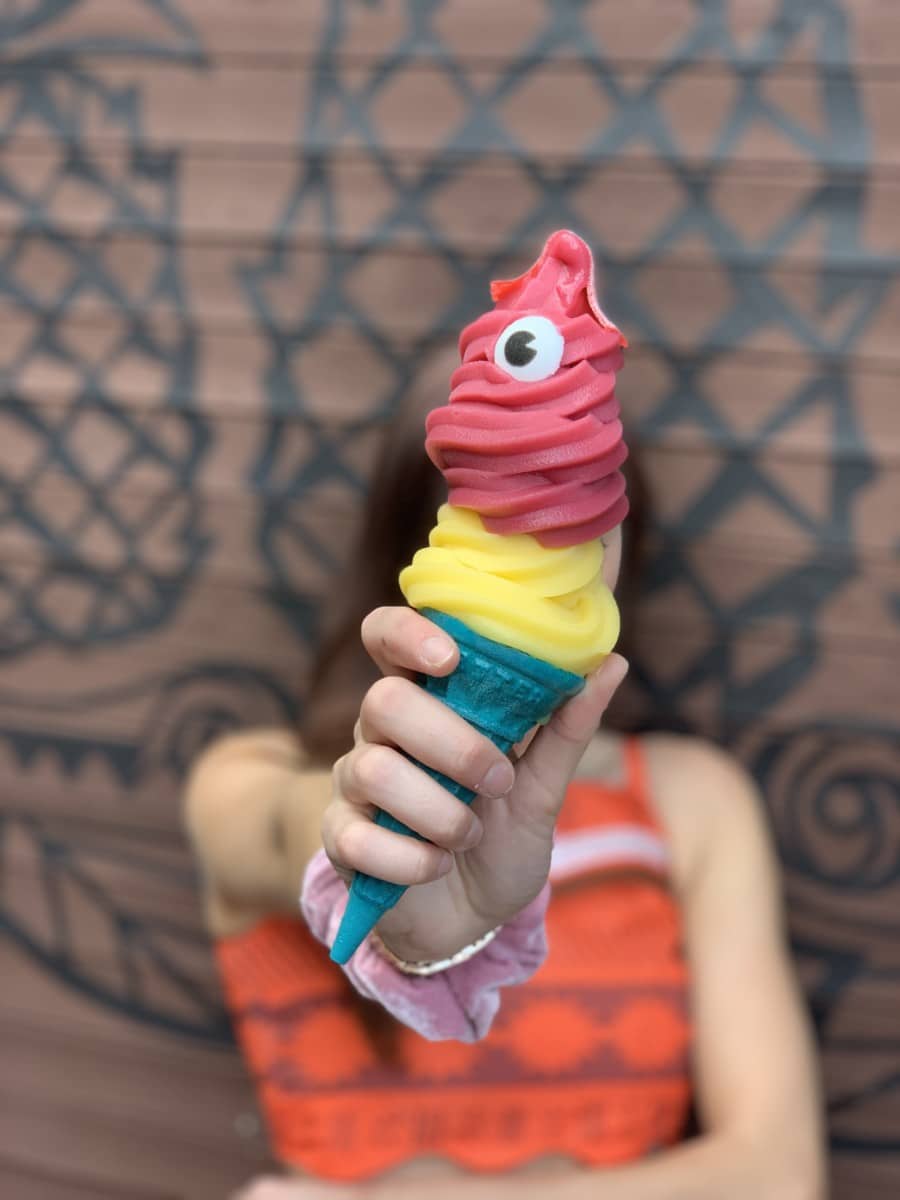 She really couldn't wait to try the new UP cone from Auntie Gravity's Galactic Goodies. This is a mango Dole Whip, embellished With chocolate balloons on a cloud, resembling the iconic UP house balloons. She wasn't a fan of the chocolate balloons, because it just didn't complement the flavors of the ice cream. She gives this a 7 out of 10 Because the chocolate balloons not only didn't taste that great, it also fell off of the ice cream cone and shattered on the ground.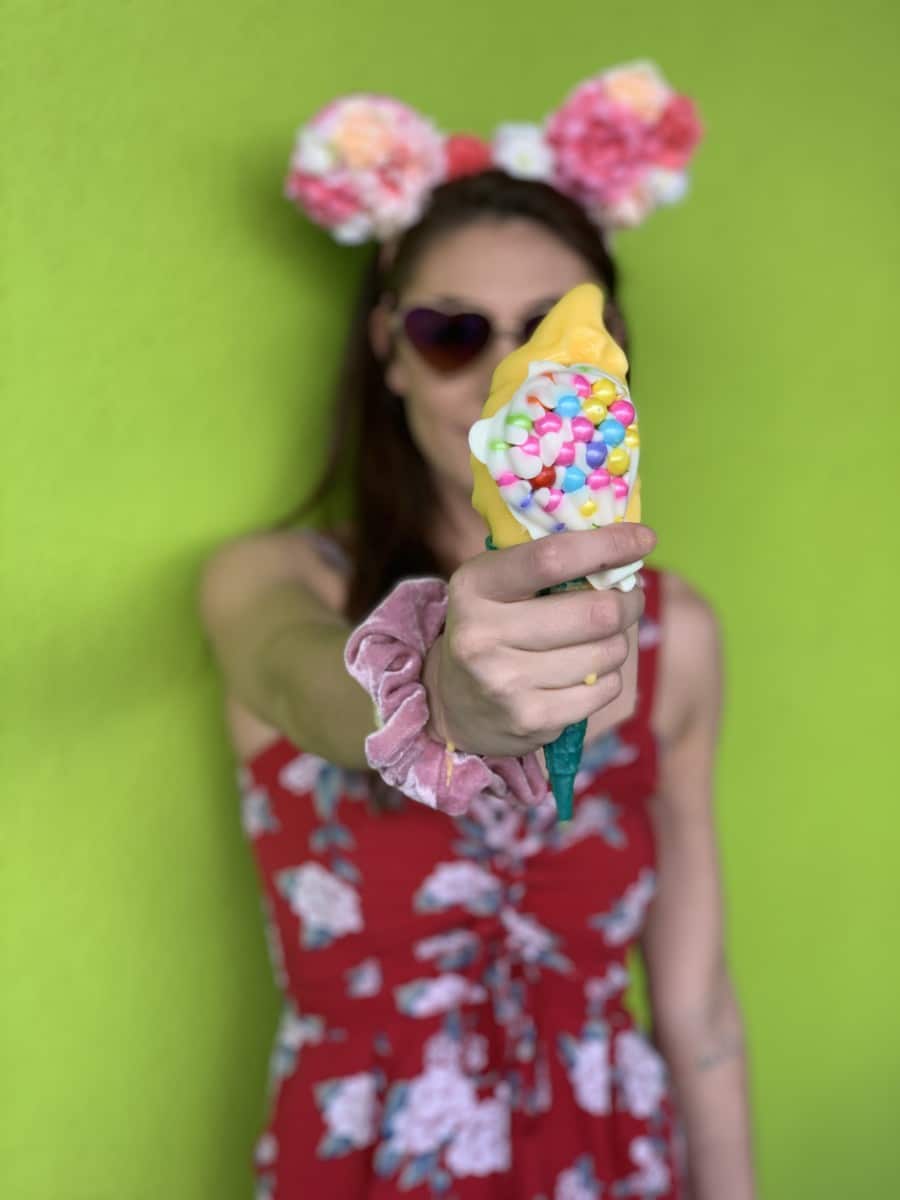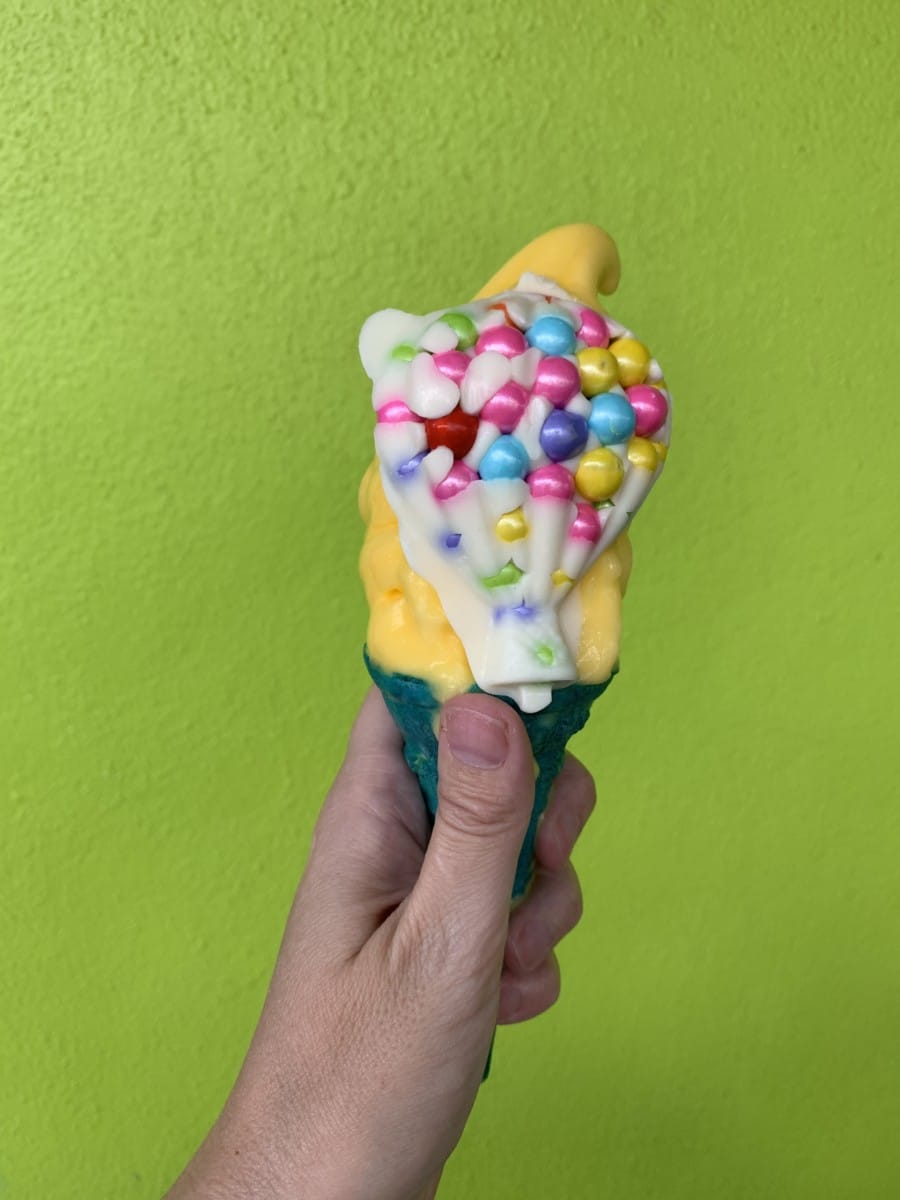 We had a great time running around Magic Kingdom, my daughter loving the fact that I bought her so many ice cream cones and we also got to take some pretty cute photos. Out of all the cones she tried, the winner to her is the Lost Princess Cone. She loves a good glass of lemonade and this brought those summer vibes feelings right back.
We recommend you trying these aesthetically pleasing and mouthwatering treats for yourself as they are all uniquely good for their own reasons. These all can be found at Magic Kingdom.
Thank you Taylor for being my taste tester💜